Earlier this month, we released Kahoot! Plus, a new premium version for organizations that makes training fun and engaging. One of our awesome "plus" features is the ability to add your organization's logo to your training games.
This allows you to bring corporate branding to the game lobby, each of the kahoot questions and screens after the game, making your kahoots look truly pro. Like this: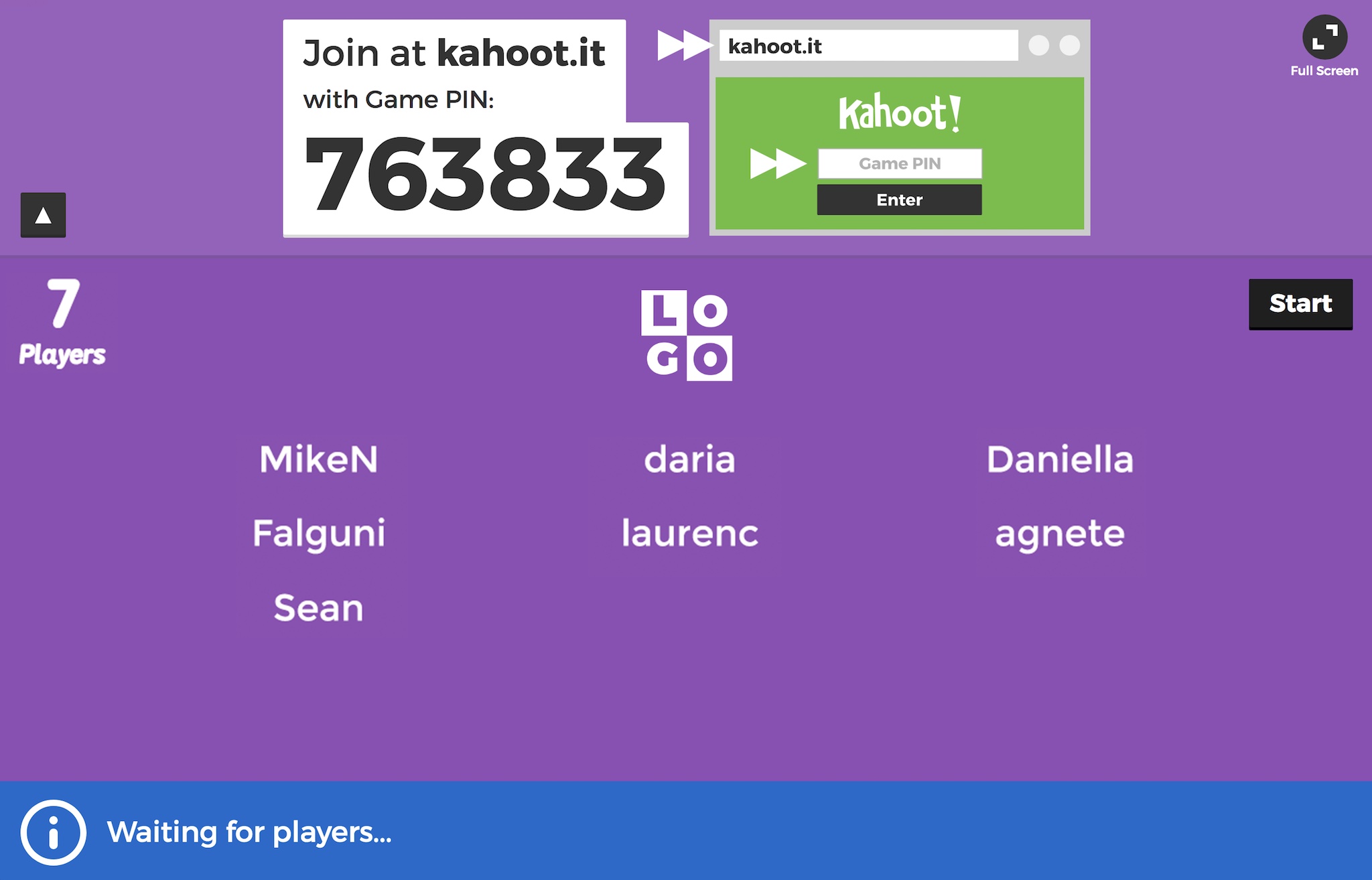 Video tutorial
Follow this step-by-step guide to add your logo to Kahoot! games:
First, upload your logo
When you're setting up your organization on Kahoot! Plus, one of the first steps you're prompted to is uploading your logo.
Don't worry if you're not ready to upload the logos while signing up. If you prefer to do this later, just click on your username in the top right corner and go to Organization management.
Upload your organization's logo. We recommend to provide it in two versions: full color and white logo on transparent background. We'll automatically create a new branded theme for your kahoots.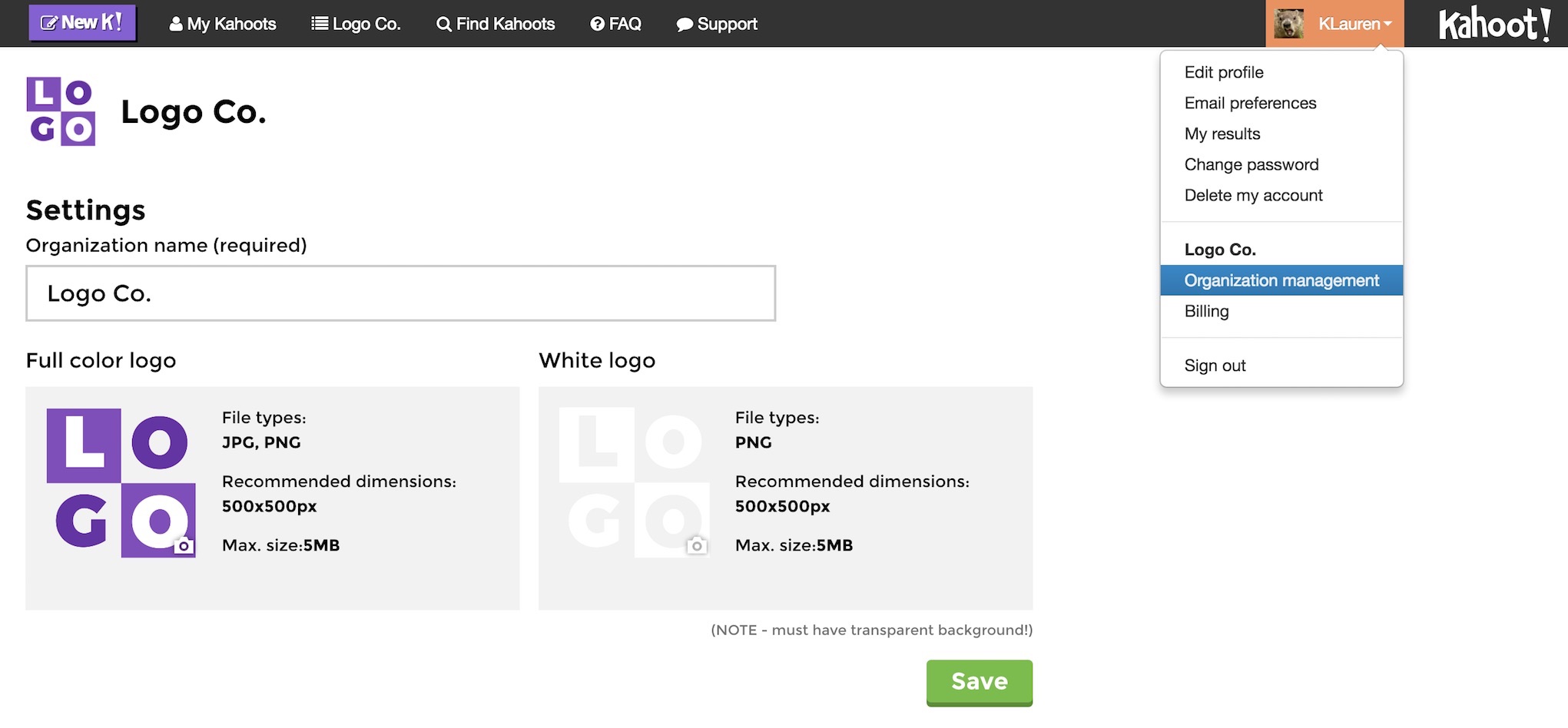 Please note that we recommend to upload both versions to get the best branding experience in your games. The color logo will appear in each of the questions, while the white one will be placed in the game lobby and post-game screens on a colorful background.
Don't have the white logo at hand? Ask your designer to send one over, or try creating it yourself. For example, this how-to article explains how to make the background transparent in less than 5 minutes.
Add logo to games
If you uploaded at least one logo, you can move on to branding your games! The branded theme will be automatically applied to games in your organization area.
When you create a new kahoot:
Make sure it's shared with your organization under Visible to.
Once you've made it visible to your organization, you'll see a dropdown called Theme. Choose the one with your organization's name. That's it, now this kahoot is branded!
If you want to change branding in an existing kahoot, open it for editing from your list of kahoots. Click on the pencil icon to update the kahoot's description. This will take you to the screen where you'll see the Theme dropdown.
Enjoy a branded Kahoot! experience in your training sessions, customer events, team building activities and other settings!
Not on Kahoot! Plus yet? Start your free trial today and create your first branded game!