Join millions of educators around the world!
Would you like to connect with other educators who teach the same subject or share the same interests? Then Kahoot! Academy is the place for you! Our brand new knowledge platform, online community, and marketplace lets you access high-quality learning content, whether your students are learning at home or at school, join communities based on various topics and curriculum standards, and follow your favorite content creators through updates.
Kahoot! Academy is currently in its early release stage – and it's growing fast! We're currently developing even more opportunities for educators to connect, share, and explore. Stay tuned in the coming months!

Access high-quality learning content
Kahoot! Academy connects educators from around the world with high-quality content that they can use to engage students in their classroom or those studying at home during distance learning.  Alongside kahoots from Verified educators, Kahoot! Academy offers ready-to-play kahoots from respected publishers, such as National Geographic, Time for Kids, and Cambridge University Press.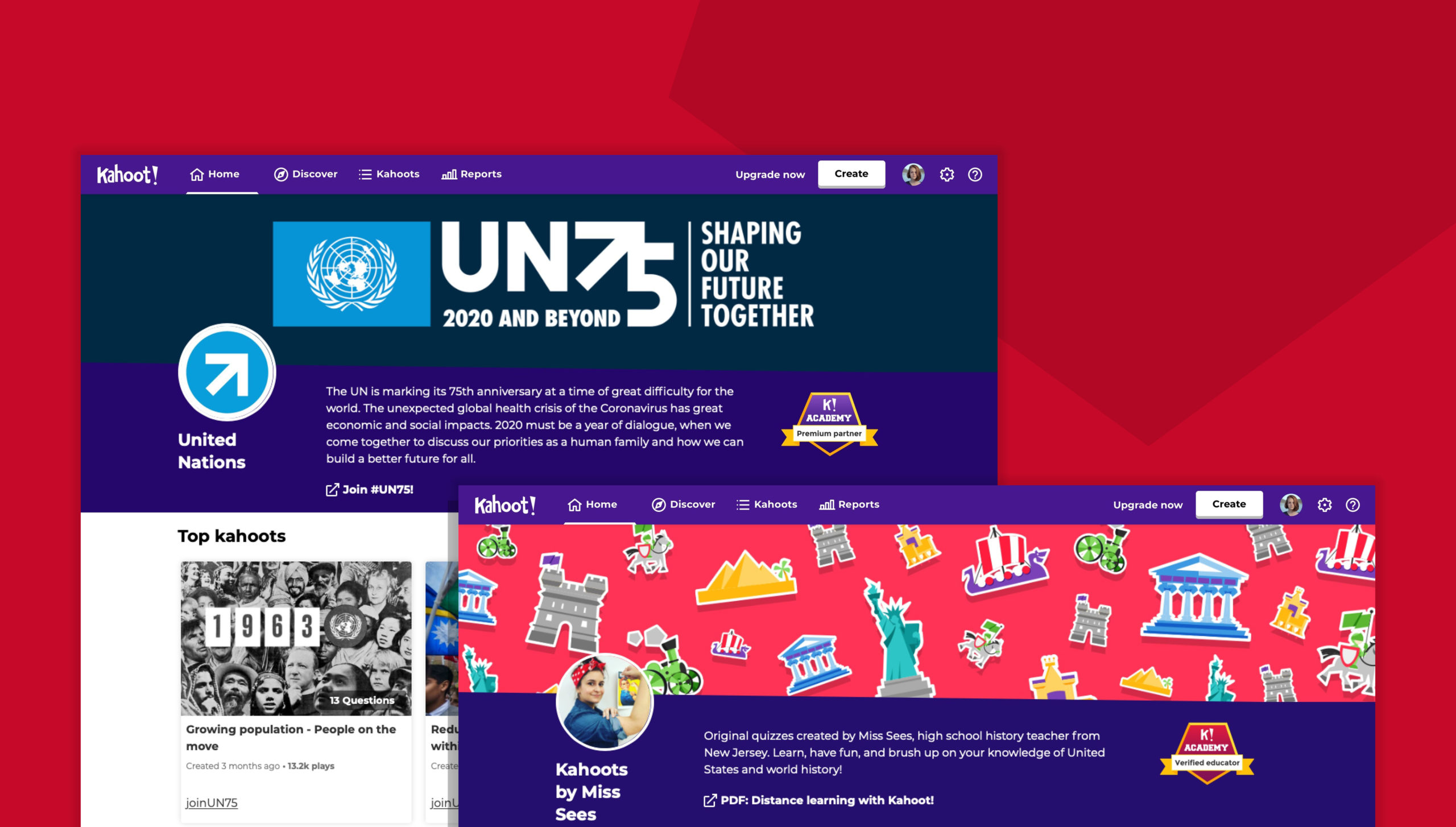 Become a Verified educator
The Kahoot! community brings together millions of passionate educators. Help make learning even more awesome by becoming a Verified educator on Kahoot! Academy! As a Verified educator, you can share your kahoots and other learning content on a public profile page that millions of educators and students can access. And, in time, you'll be able to offer your content on the K! Academy marketplace. Get inspired by checking out Verified educator profiles by Cathy Yenca, Stephanie Castle, and Tom Arntson.