Webinars for education
Prefer to see how it's done rather than read tutorials? We're running free themed webinars for education. View the on-demand recordings below.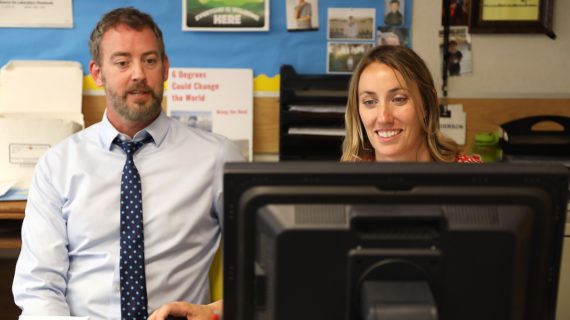 Are you a teacher, school or district admin, or higher-ed faculty?
Then these free webinars are for you! Understand all you can get with Kahoot! for schools.

Kahoot! Reports: Make assessment awesome!
Tuesday, May 31, 2022
7:00 – 8:00pm EST 
Join us for this FREE virtual workshop!

Kahoot! 101: Getting Started with Kahoot!
First Wednesdays
10:00am EST / 7:00am PST
Add us to your calendars!

Kahoot! EDU Summit 2021
June 16 and 17, 2021
Prepare a future-proof plan for coming back to class
View the session recordings from our FREE virtual PD event!

Kahoot! EDU Meetup: Spring edition
March 17, 2021
Make hybrid learning awesome!
Learn about new, exciting Kahoot! features and products, and hear from our ambassadors on the best practices of making learning awesome in a hybrid environment.

Kahoot! EDU Meetup: Fall edition
September 22, 2021
Enhance learning with playful pedagogy and a powerful toolkit
Join us for our FREE virtual PD event!
Webinars on-demand for education
On-demand sessions from the Kahoot! EDU Summit 2020
More recordings from the June 17, 2020 Kahoot! EDU Summit, including sessions with Common Sense Education, Microsoft, Britannica, Google for Education, Apple Education and the United Nations, are available to view on-demand.