How to use Kahoot!'s integration with Microsoft PowerPoint
Deliver presentations that keep everyone energized with Kahoot!'s integration with Microsoft PowerPoint. Get the add-in for free, and host kahoots directly within a PowerPoint presentation. There's no need to switch between applications and browser windows as the entire host experience happens within PowerPoint's Slide Show View!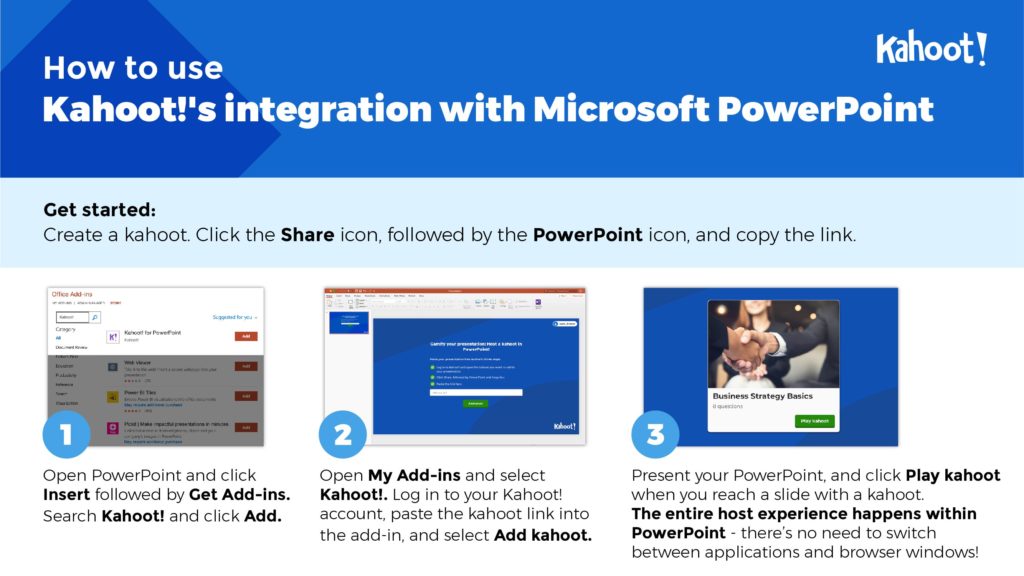 Quick overview
Host a kahoot within a PowerPoint presentation without switching between websites and browser windows!
Add key points to PowerPoint slides and see if you landed them with Kahoot!'s range of interactive question types, including multiple-choice questions and puzzles.
Turn your PowerPoint presentation into a two-way conversation by including Kahoot!'s audience participation features, such as polls, word clouds, and open-ended questions.