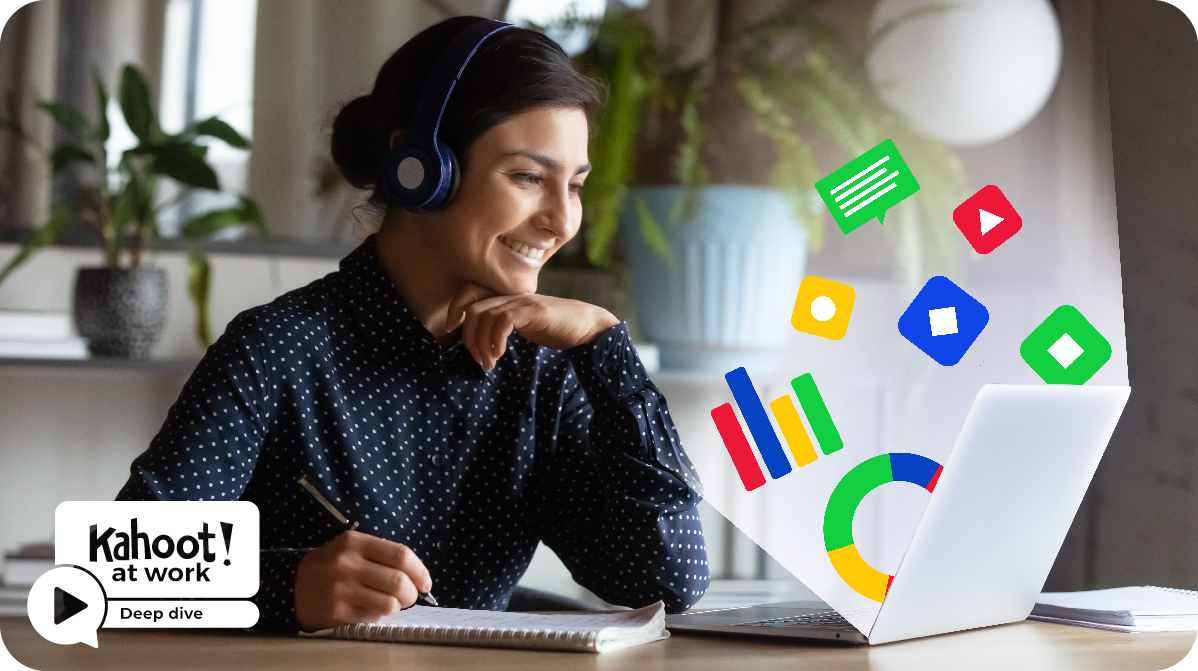 How to create and deliver an awesome interactive presentation
Sign up for our upcoming deep dive webinar for Kahoot! best practices to present like a pro. Taking place on October 18, this webinar will showcase ways to make your presentation engaging, no matter the topic!

NEW deep dive webinar hosted every 2nd Wednesday of the month at 9:00 AM CDT / 4:00 PM CEST. October will be an exception—join us on Oct. 18!