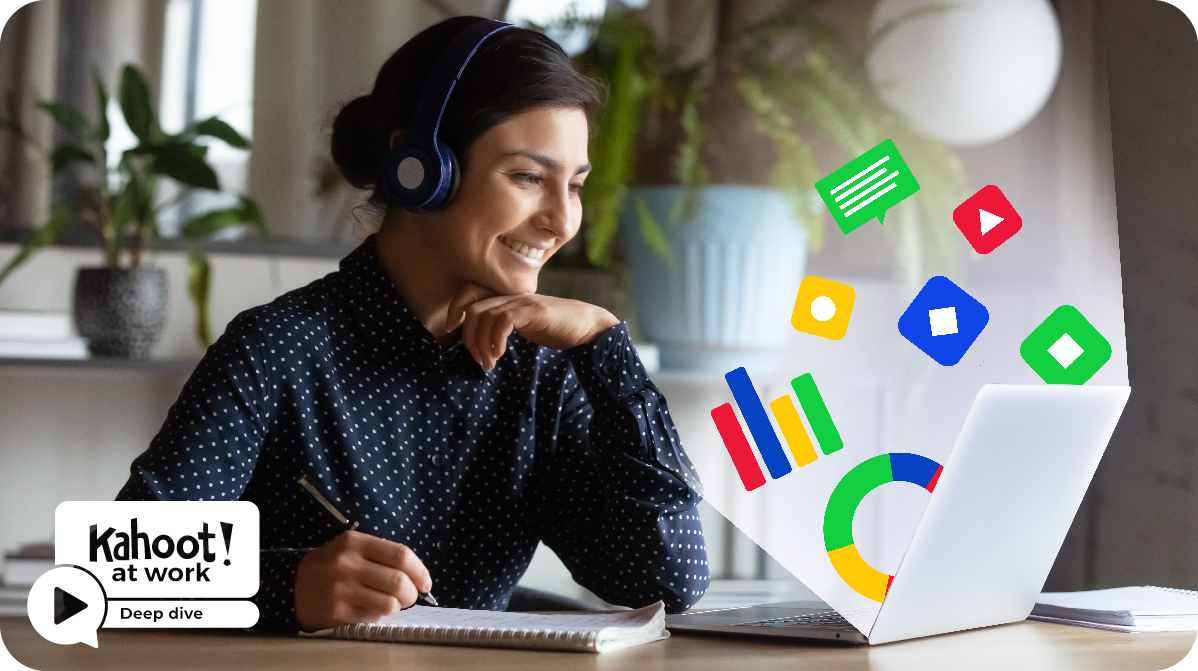 Boosting product knowledge through awesome employee training
Sign up for our upcoming deep dive webinar on April 12th, and discover Kahoot! best practices to deliver engaging training that will make your team experts on your products and services.
NEW deep dive webinar hosted every 2nd Wednesday of the month at 9:00 CST / 16:00 CET.