Slides, tutorial videos, demos – these tools have always been part of our training sessions at Tech Data and served us well. Yet, we often felt there was something missing… We needed a little extra that would give a memorable finale to our sessions, with a good recap of topics and everyone leaving the room in a great mood. Recently we found that missing piece! Now we use Kahoot! to make sure all our training sessions end on a high note.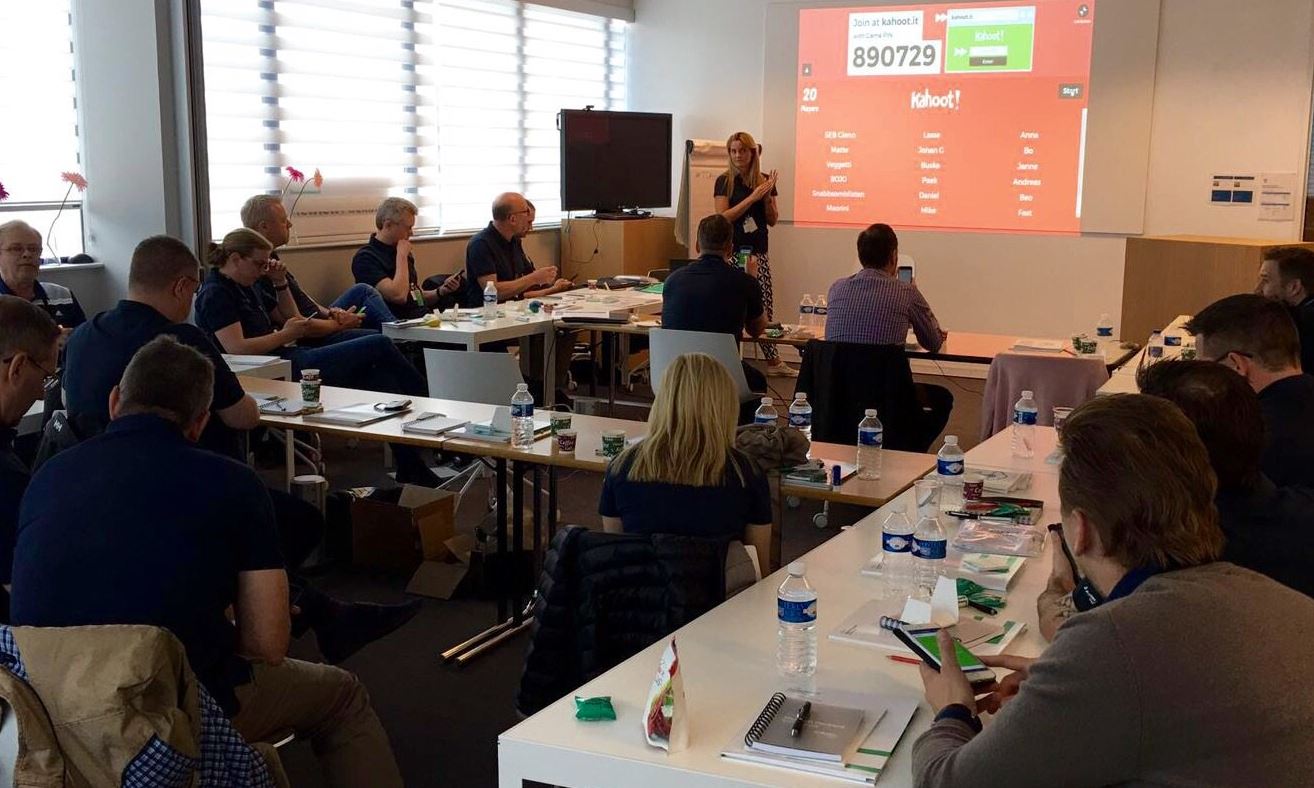 Continuous learning in sales and marketing
I'm working with marketing at Tech Data Sweden. We're a distribution company focused on IT products and services, and my team works exclusively with Hewlett Packard Enterprise and Aruba.
With new features and products coming out all the time, things move really fast in IT. We need to be up to date in order do do our best at marketing and selling these new offerings. We're learning continuously and need to be able to apply the new knowledge in action right away. When we go to market, we also educate our customers, helping them make the most of the new products. So, making training work is mission-critical for us.
The missing piece in a perfect training session – it's found!
As I mentioned earlier, we used to rely primarily on slides and videos to deliver training. Both formats work well for presenting new info, but it's more of a one-way communication, a lecture that lacks interactivity. As a result, by the end of a session, trainees sometimes felt a bit overwhelmed with those volumes of content.