How to use Kahoot!'s Hopin integration
Maximize audience engagement at virtual events with Kahoot!'s Hopin integration! Everyone attending an event on Hopin can join kahoots, submit answers, and respond to polls without leaving the Hopin platform. It's the perfect way to keep attendees engaged and energized throughout a virtual event!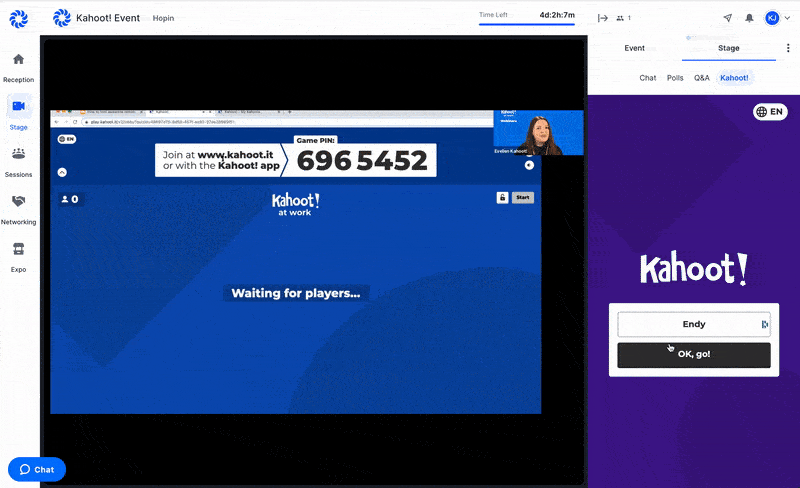 Quick overview
Host a virtual event on Hopin and present kahoots to keep everyone energized
The host shares their screen with the kahoot they wish to present.
Event attendees enter the game PIN via the Kahoot! controller in Hopin's side panel.
Attendees submit answers and respond to polls via the controller, without leaving Hopin.