Making onboarding more meaningful and inclusive at scale with Kahoot!
AND Digital is a fast growing company. In the last two years, their workforce has grown significantly and rapidly expanded across the UK and the Netherlands. During this period, AND Digital identified the need for a more scalable solution for onboarding new employees across different locations. This needed to align with AND Digital's one-of-a-kind company culture based on diversity and inclusivity, underpinned by psychological safety.
"We were looking for a tool to manifest our culture, especially coming out of the pandemic where we had to quickly scale our onboarding process to be suitable in a virtual environment. It was kind of just like the stars aligned when we found Kahoot!."
Before, AND Digital used to implement knowledge checks, quizzes and social games which were created manually. The process was lengthy and time-consuming which over time became unsustainable and non-efficient. However, since implementing Kahoot! 360 across the organization, AND Digital has been able to streamline their hybrid onboarding processes across multiple locations. As a result, they are now able to replicate their onboarding programs faster than ever before, saving time throughout the process.
"In 2022, we scaled significantly. We ran 63 onboarding sessions, and within that, there would be 900 employees overall, and 100% of those would have used Kahoot!. So that is the kind of scale we're talking about."
Today, Toni and her team ask all new ANDis to download the Kahoot! app on day one of their onboarding to make sure they are ready for their first week at work. According to Toni, she estimates more than 90% of AND Digital employees have Kahoot! downloaded on their phones, which reflects how much AND Digital makes use of Kahoot! during their onboarding sessions.
"We started implementing it on a smaller scale at first,  but then when we saw the kind of reactions and positive feedback from all ANDis of how it makes learning a lot more accessible and memorable, we went on to implement it into a large number of our sessions. Quickly from then, Kahoot! became a big staple in our onboarding and academy sessions."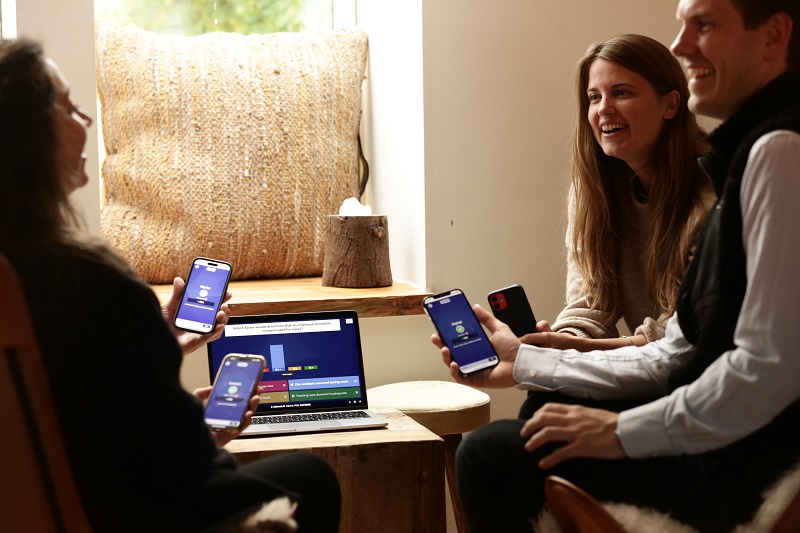 Embedding personalized learning across the organization and increasing knowledge retention
After successfully implementing Kahoot! for onboarding sessions, Toni and her team saw the popularity of Kahoot! among their employees. This led them to expand the use of Kahoot! in workshops and business update  meetings. This gave the team  the opportunity to identify new ways to boost knowledge retention among employees and make sure learning sticks long-term.
"One of the biggest benefits of using Kahoot! is that it is helping us on our mission to combat the forgetting curve. According to the forgetting curve, on average, people forget 70% of information within the first 24 hours of learning something new and 90% within a week. It's scary to think that you spend the whole day learning something and you forget it the next day. This is why it is important for us to embed learning across our organization using Kahoot!"
Toni uses live Kahoot! sessions in various workshops – for example, one session is about exploring each ANDis thinking preferences to support them in their ways of working at AND and adapting to be able to work with other people, despite their preferences. This workshop is mandatory for all ANDis joining the business and is held during the first onboarding week. There's a lot of content to absorb within this session, so it's split into two parts. At the beginning of part two, an informative Kahoot! is used live to check knowledge from part 1 of the session and ensure important information is truly embedded. Through this process, Toni and her team can identify if the ANDis understands the concepts and has taken onboard the information before the ANDi can carry on with the rest of the course and content.
"We spend time before creating the kahoots, and after reviewing them, thinking about where potential misconceptions in learning may fall, what are the things that are tricky to understand, or what may require more explanation. Kahoot! has that fun, playful side, but it also has genuine value. It's really hard for a platform to balance the ability to do both of those things, but Kahoot! is great at it and we take advantage of it."
Another challenge that Toni is solving with Kahoot! is making learning personalized for a diverse group of people. With unique learners across different countries, Toni uses Kahoot! to review and adapt the content to support the personal learning needs of all ANDis. She uses Kahoot! data from leaderboards to instantly identify learning gaps and take according action immediately when it's needed.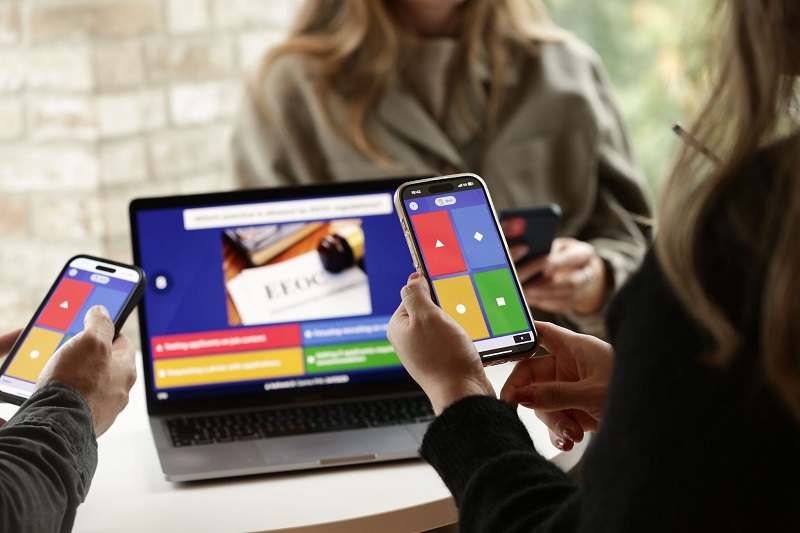 Closing the digital skills gap and creating awesome company culture
According to Best Companies 2022,  AND Digital became the #3 Best Large Company To Work For, #1 Best To Work For In Tech, Top 5 Best Company for L&D and Top 5 best Company for Wellbeing. While many factors came into play for receiving these recognitions, Toni confirms that Kahoot! has contributed to this success. 
"To foster a strong learning culture and team motivation, we prioritize a sense of community and shared identity. Kahoot! helps us uncover personal stories, roles, and connections among team members, enhancing our culture of embracing individuality at work. This social aspect strengthens our business's culture  and boosts job satisfaction, proving  the significance of incorporating this social element."
Every day, the community of ANDis interacts with the constantly evolving tech world. Understanding technology better can make it less intimidating, and that is how AND Digital helps their customers achieve their digital transformation goals. Together with Kahoot!, Toni is building learning structures at AND Digital where employees are able to create communities in which everyone has a space to learn about technology in an engaging way.