Study Groups
Learn better, study together 🧑‍🤝‍🧑🎮
Use study groups to ace your test while having fun studying together with Kahoot!+ for students. From only $3.99 per user/per month.
Get started with Kahoot!+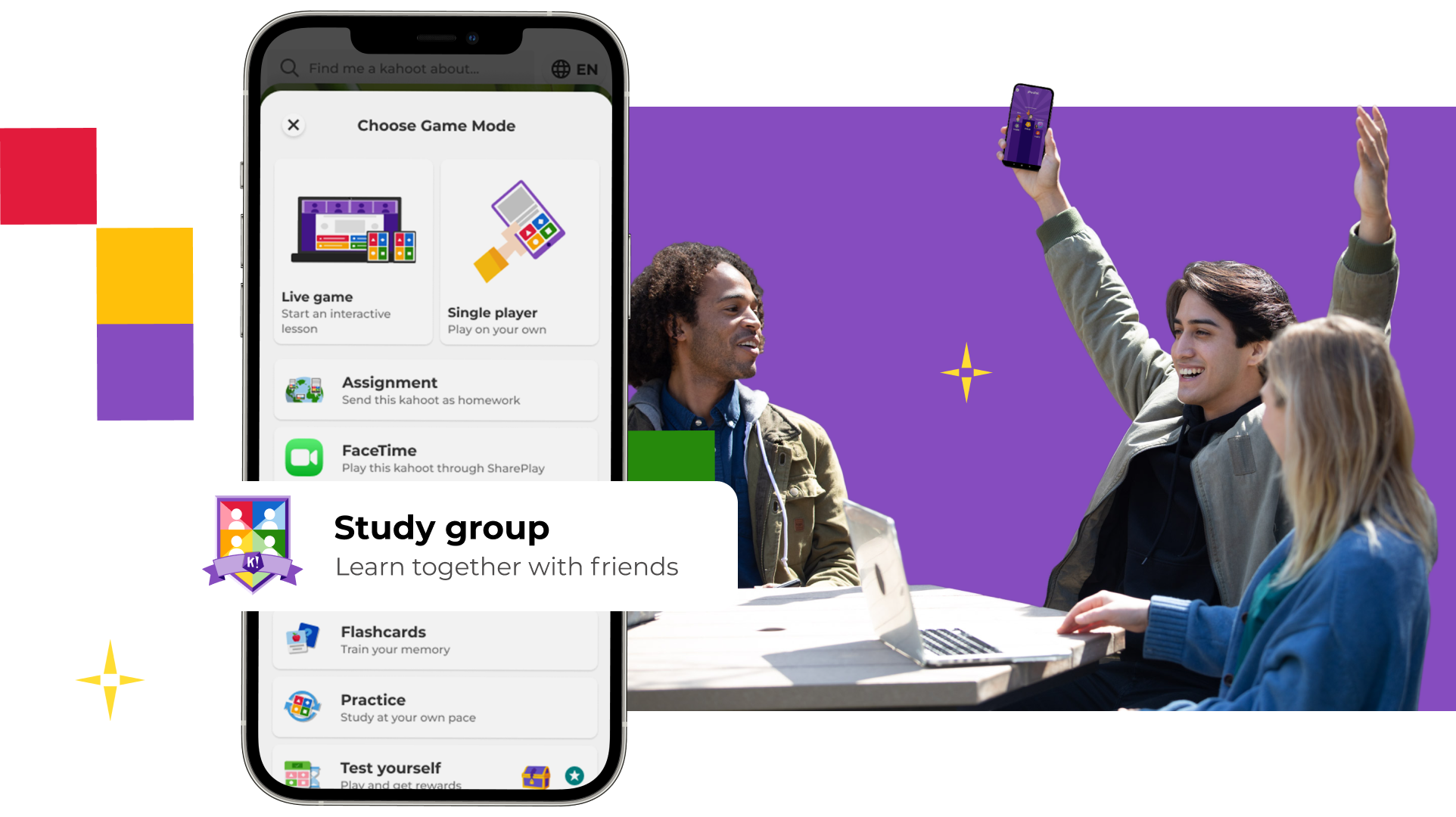 Team up 🤝 to #studysmart
Engage yourself in an exciting, social and flexible way of learning with study groups!
With study groups, you will:
📚 Learn more, faster: By playing and adding each other's kahoots to the study group, you can save time and learn from each other.
🏆 Boost your motivation: Use your knowledge and the power of friendly competition to climb the leaderboard.
📱 Study anywhere, anytime: Bring your crew with you wherever life takes you, all you need is your phone.
🧑‍🎓 Connect virtually: Studying doesn't mean you have to isolate yourself from having a fun time with friends.
Play, study and compete right away
&nbsp
Explore pre-made study sets 📚
Study using your teacher's kahoots, or easily pick ready-to-use kahoots from Kahoot! Academy Verified creators and partners and share it with your study group in just a few clicks.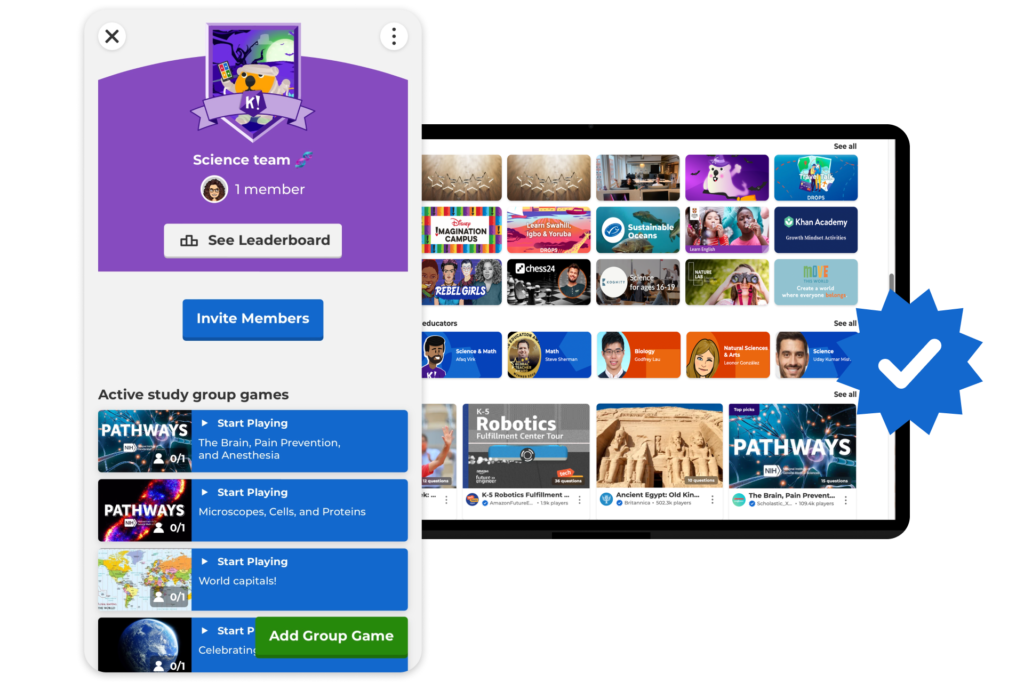 &nbsp
Make kahoots, not notes ✌️
Turn your class notes into a kahoot using our template to personalize your next group study session and make sure you're covering all the topics you need to learn in your course.
K!ckstart your study group now, easy as 1, 2, 3 💁
Simply learn on how to get started with study groups!
&nbsp
1️⃣ Download the Kahoot! app to your device
&nbsp
2️⃣

Start any kahoot and choose "study group"
&nbsp
3️⃣

I

nvite your buddies and fight for the podium!
&nbsp
Download the Kahoot! app now for iOS and Android to play your way to good grades today!
Up-skill your Kahoot!'ing 🚀
Add premium features when creating your own kahoots to improve your learning, with Kahoot!+ for students!
Visualize!
Some of us learn better visually! Create engaging kahoots quickly with question bank, Getty Images, GIPHY, and videos to make sure it sticks!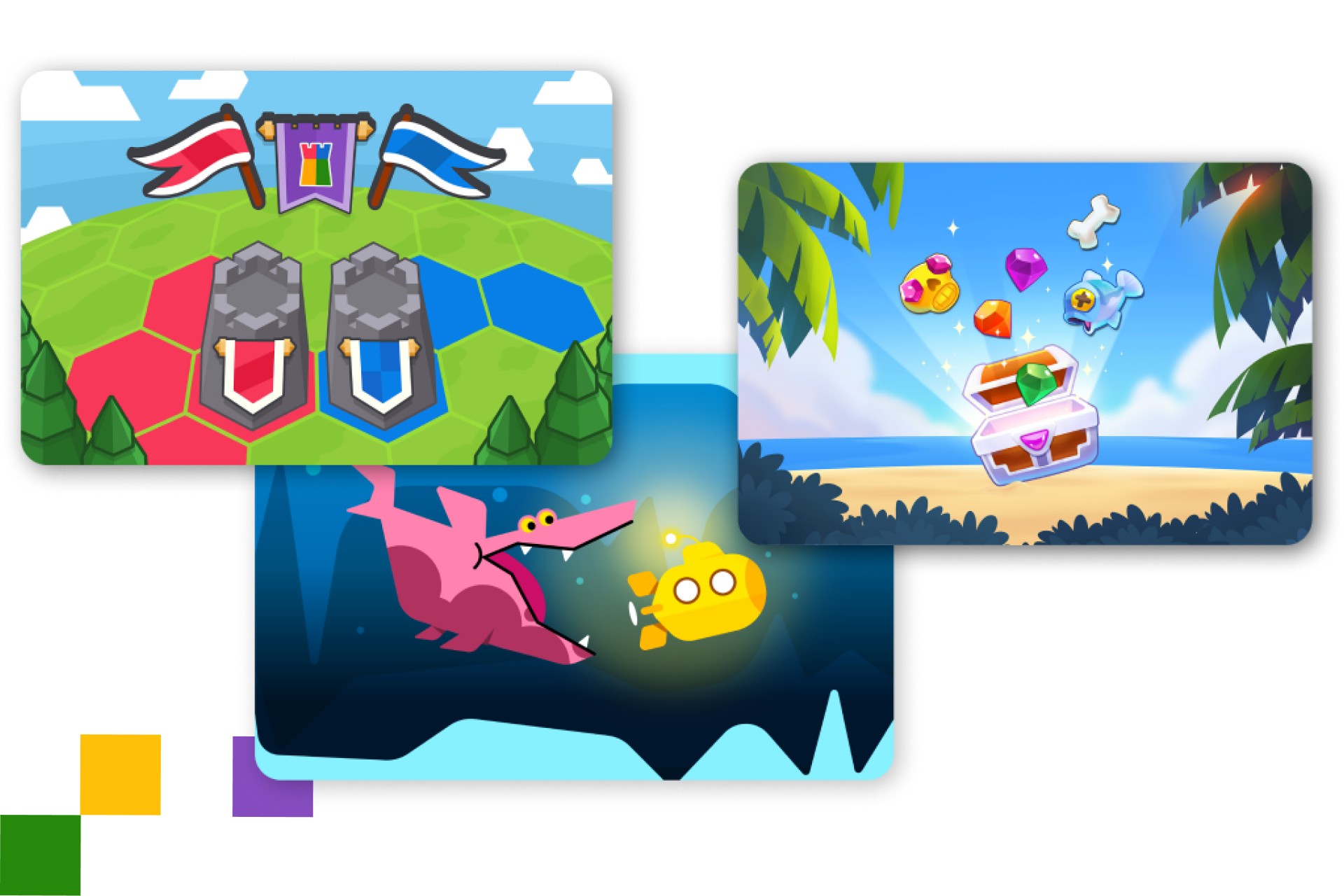 Compete!
Turn group studying into a game and compete in teams by adding our new game experiences to your kahoot. The more you play, the more you learn.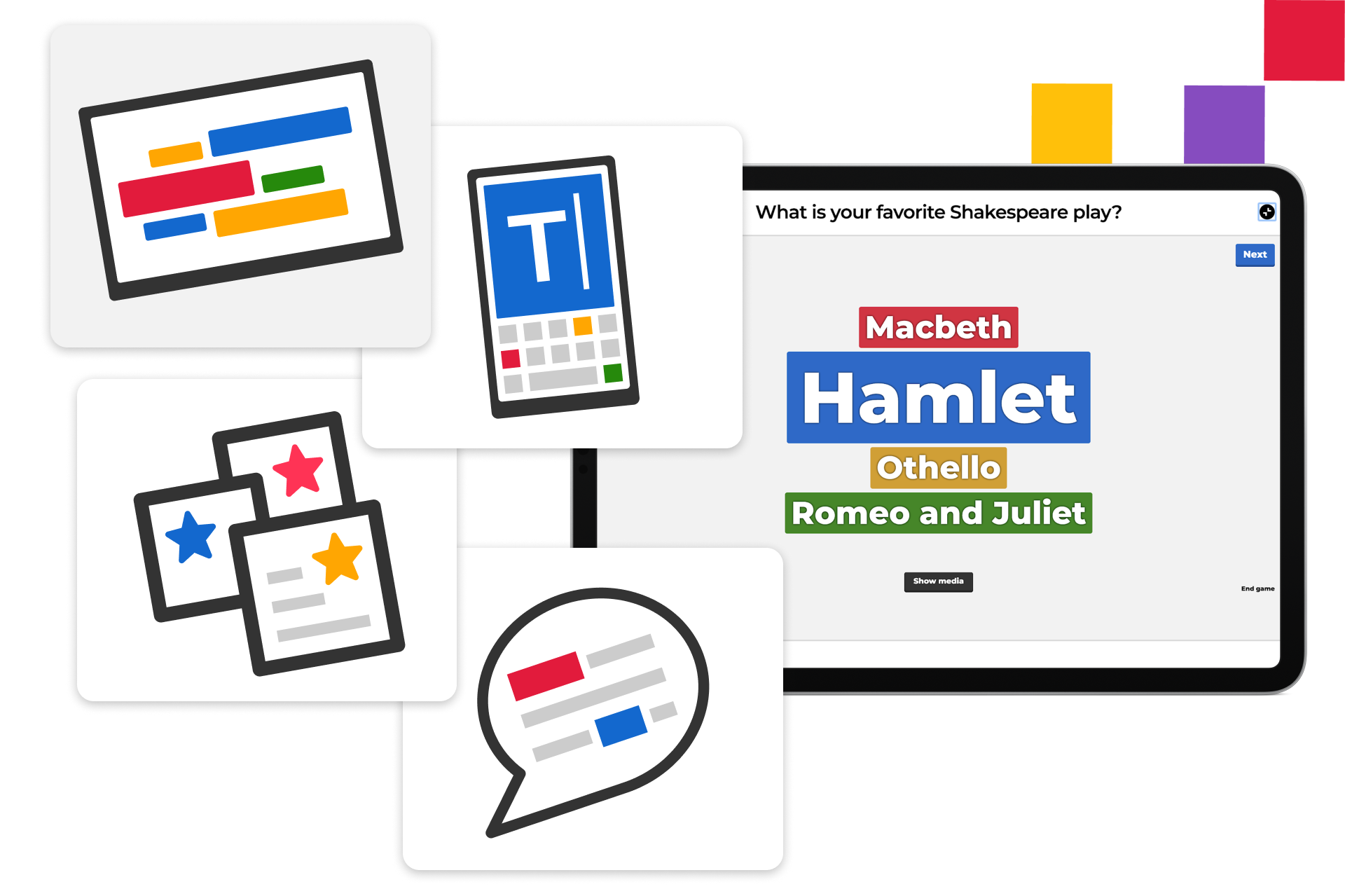 Discuss!
With brainstorm and word cloud, you can easily debate topics and share insights to get a deeper understanding of different subjects.
Study better together and power up learning with Kahoot!+ for students
Choose one of our plans and ace your grades!
Kahoot!+ Start
for students
Up to 25 participants per session
Kahoot!+ Premier
for students
$7.99
$6.99
per user
per month
$11.99
per user
per month
Up to 50 participants per session
Kahoot!+ Max for students
$12.99
$9.99
per user
per month
$156
$120
billed annually
$19.99
per user
per month
Up to 100 participants per session