Kahoot! 360 Essential premium app for Zoom
Supercharge engagement in online meetings
See cameras off? Your audience is likely not mentally there. 45% could be reading and responding to emails, and others even playing with their pet (23%)!*
Keep everyone engaged in online meetings with Kahoot! 360– FREE for 1 year exclusively for Zoom customers. No credit card required.
Create and host your kahoots on Zoom for up to 10 participants.
Get Kahoot! 360 Essential       License valued at over $200!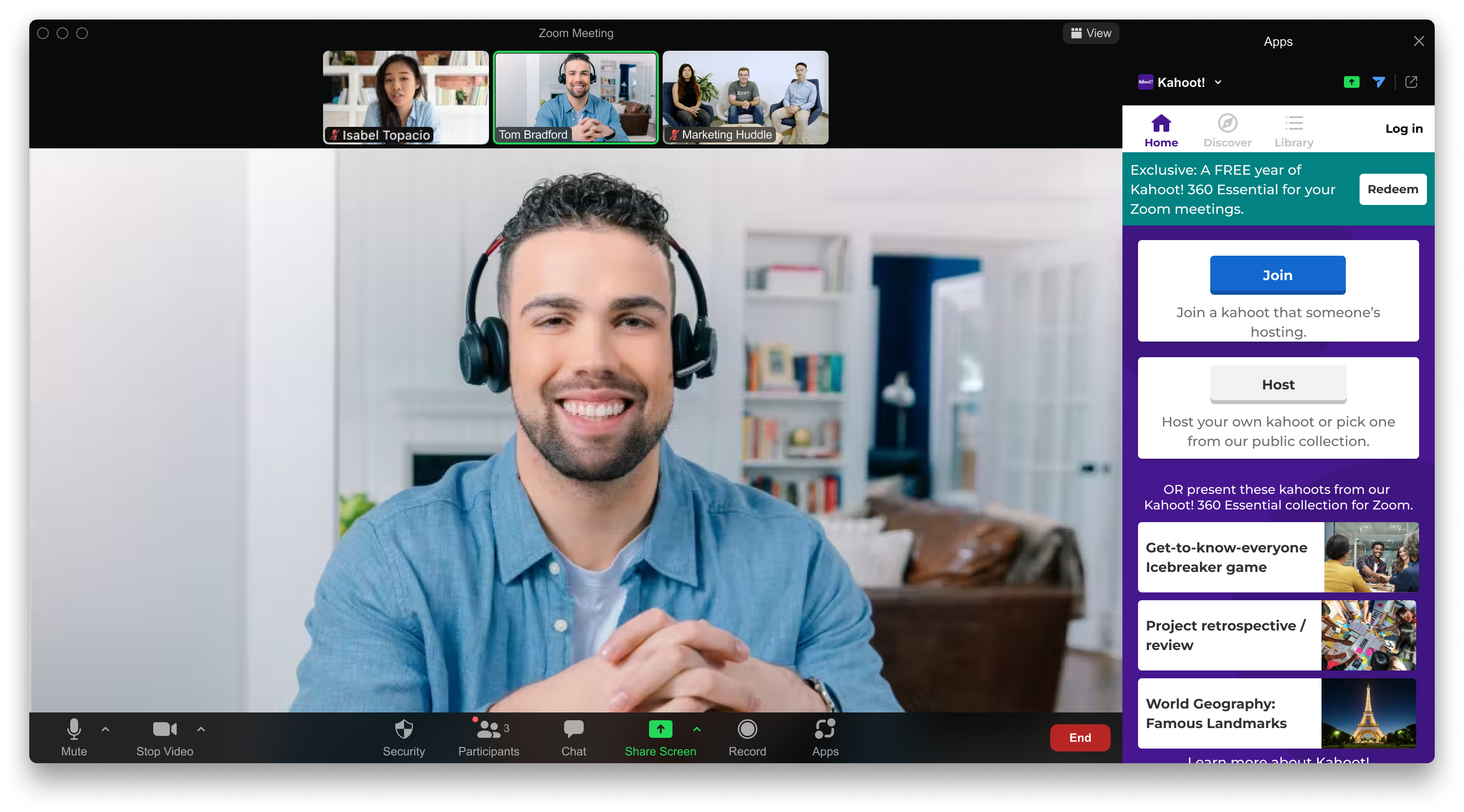 Bring everyone together and boost engagement on Zoom with Kahoot!
With this exclusive offer for Zoom users, unlock all features on Kahoot! 360 Presenter (for up to 10 participants).
Awesome presentation slides.
Mix presentation slides with interactive questions.
Quiz questions to raise the stakes.
Add different types of quizzes worth double points.
Polls, brainstorms, and word clouds.
Collect ideas and feedback that include your audience.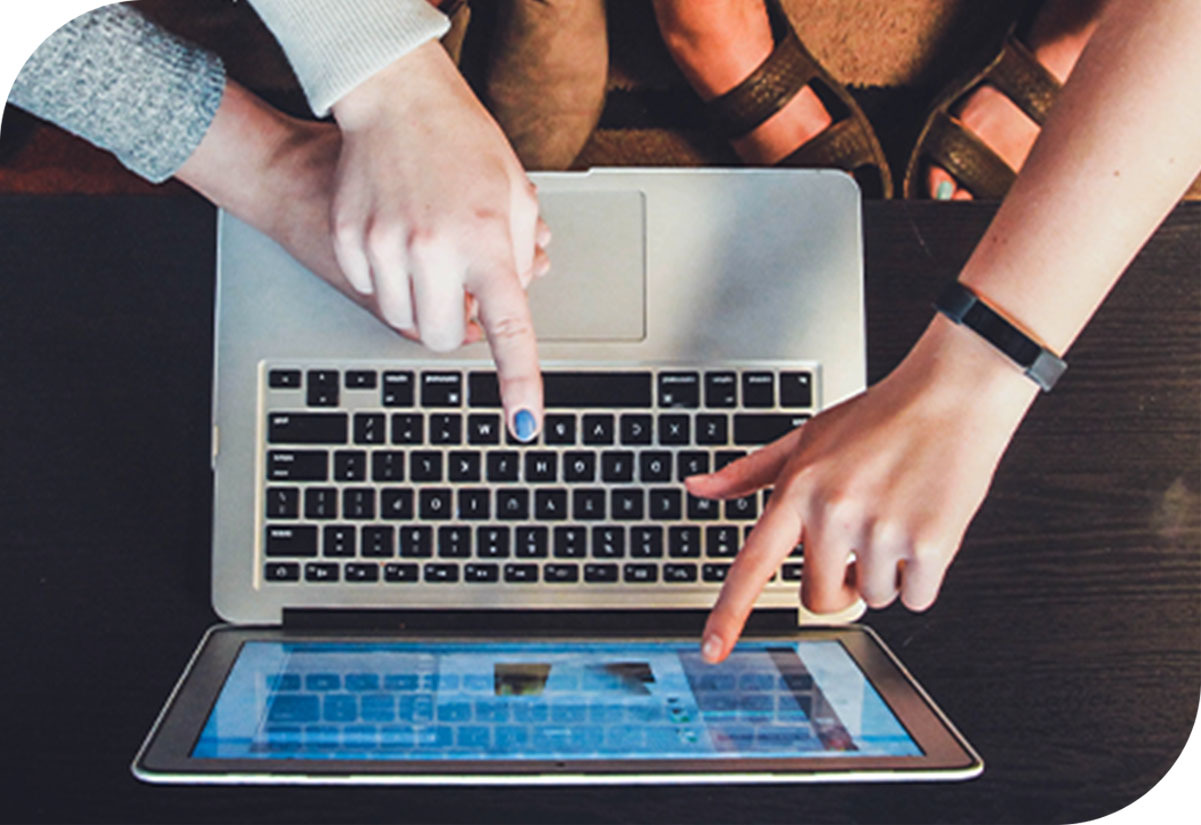 Engage hybrid and remote audiences.
Host events, presentations, and training that involve and energize teams no matter their location. Get K! 360, and click the Kahoot! 360 Essential app on Zoom to get started.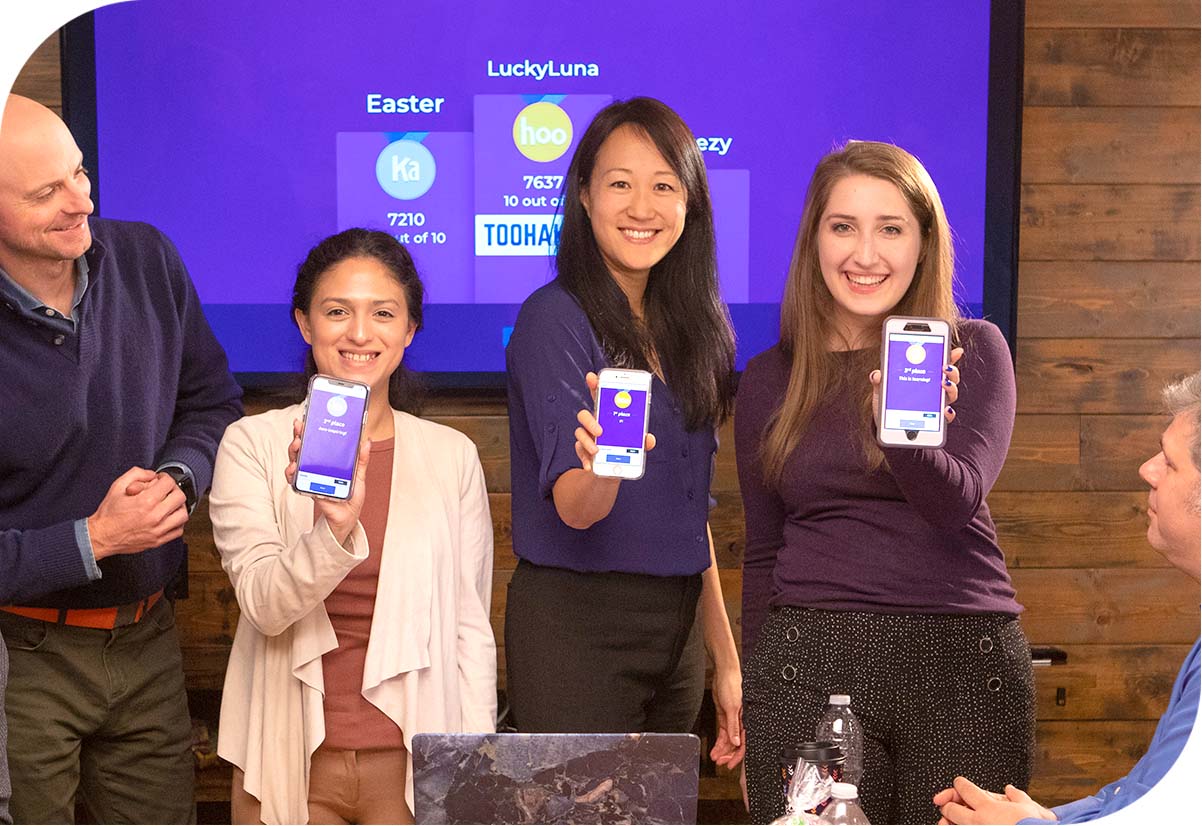 Spark friendly competition.
Test knowledge retention with our range of question types including multi-select quizzes, puzzles, and sliders. Who wouldn't want to pay attention and make the podium?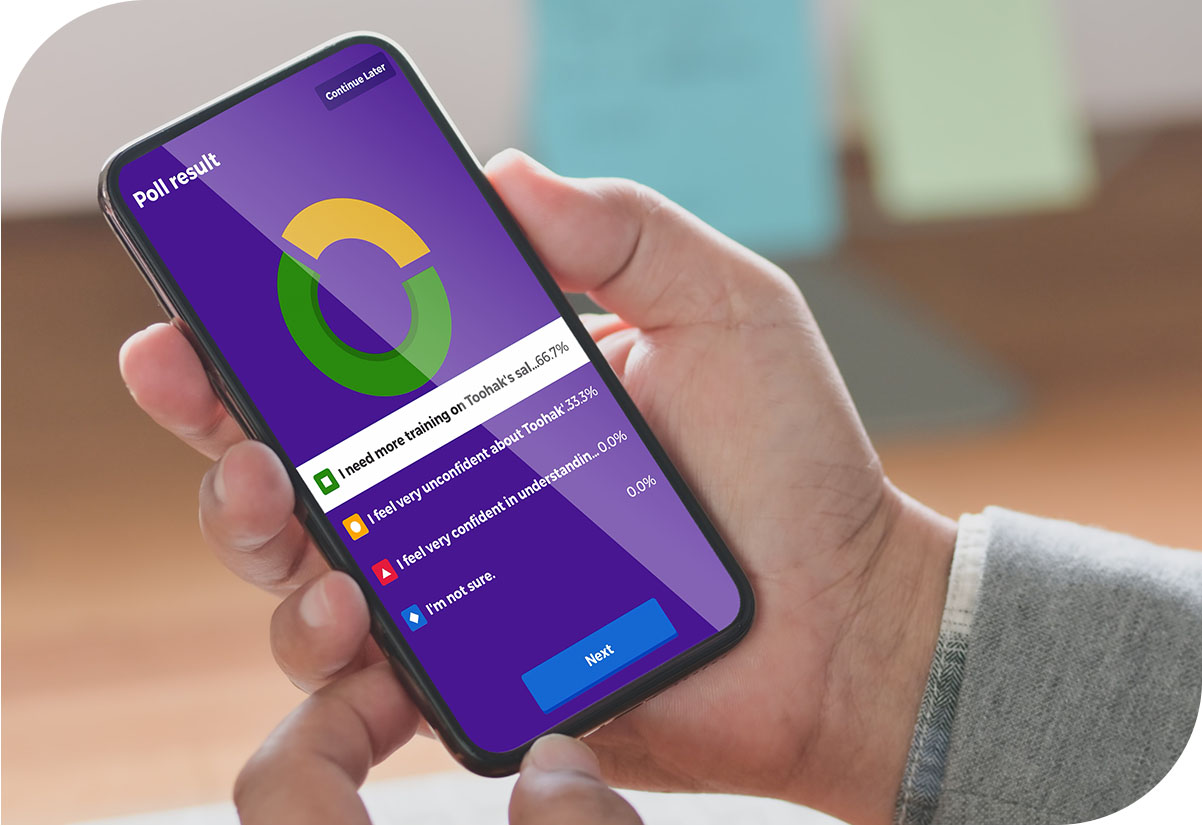 Give your audience a voice.
Make everyone an active participant in your meetings. Add gamified polls, word clouds, open-ended questions, and brainstorms to collect ideas for discussion.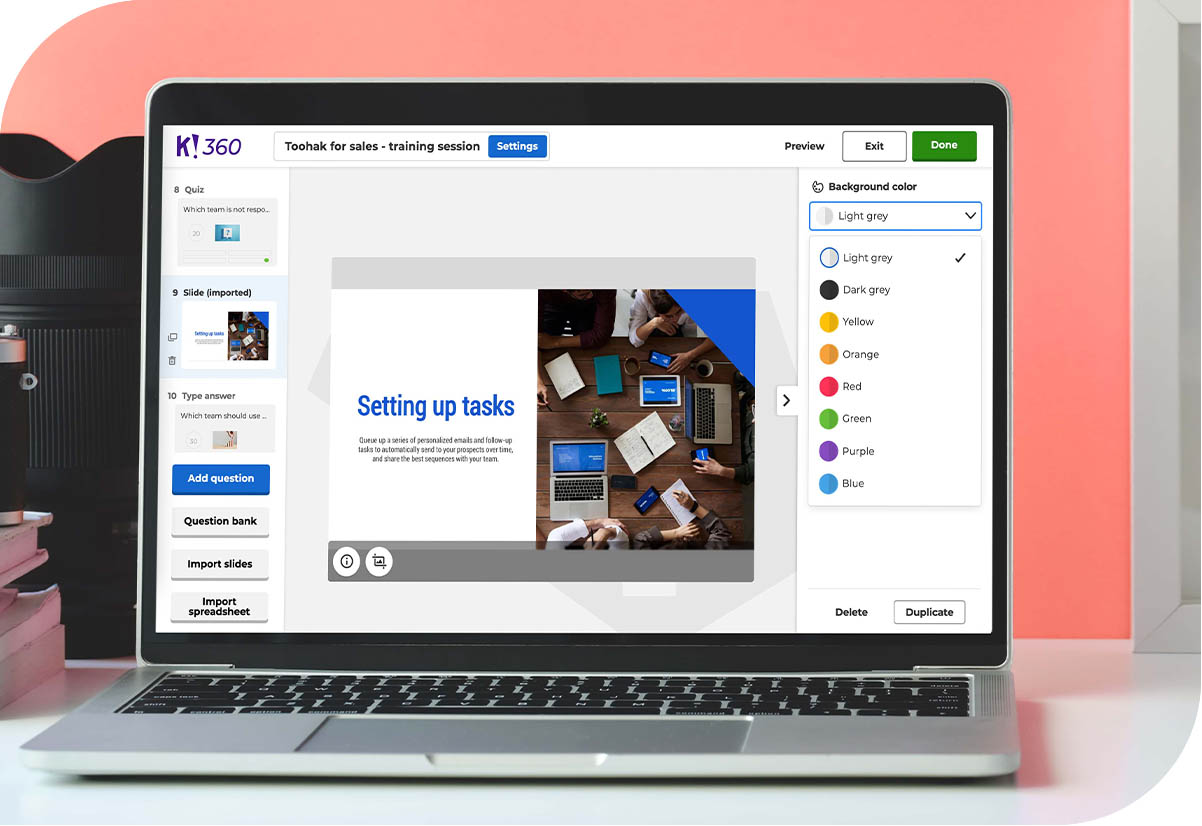 Drive deep focus when diving into content.
Deliver wow presentations by creating or importing your slides from Powerpoint or Google Slides, and combining them with awesome interactive questions in between.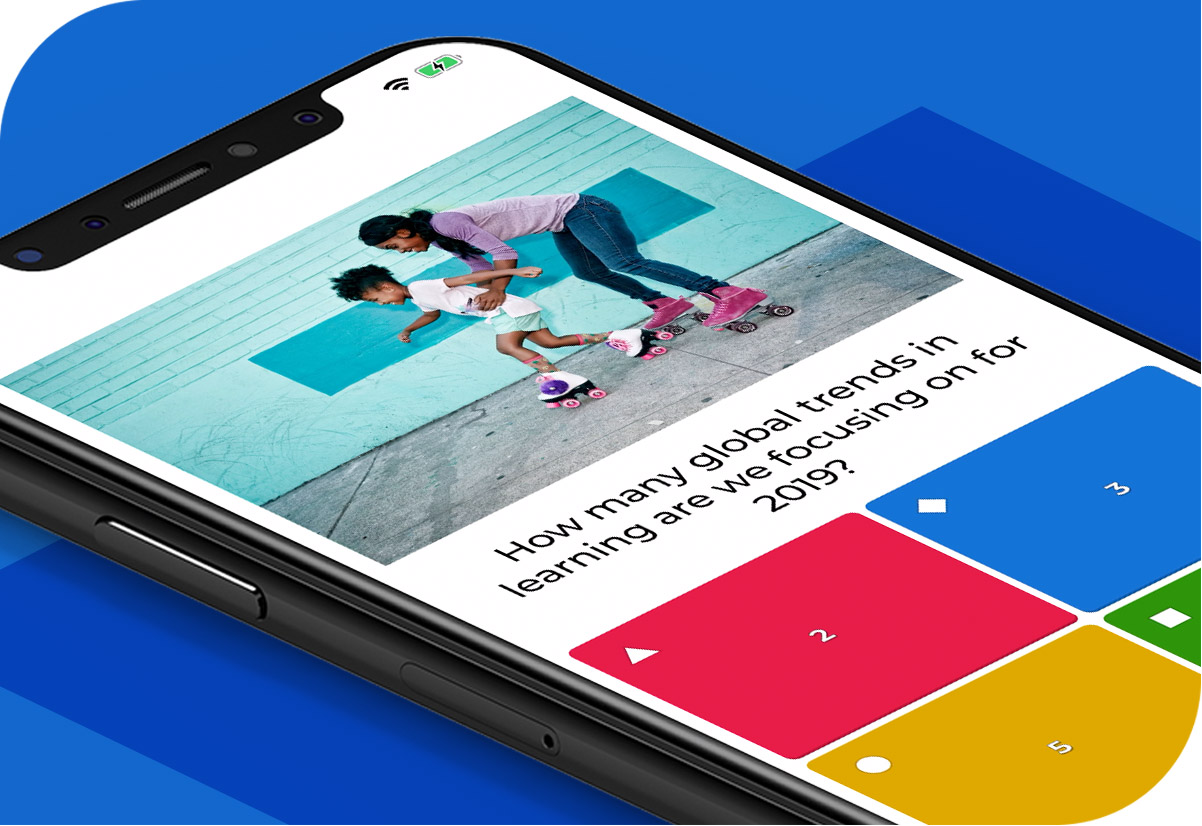 Impress with stand-out visuals.
Upload your own media, or save time with in-platform libraries for images and GIFs, and stickers. Add videos from websites like Youtube or Vimeo.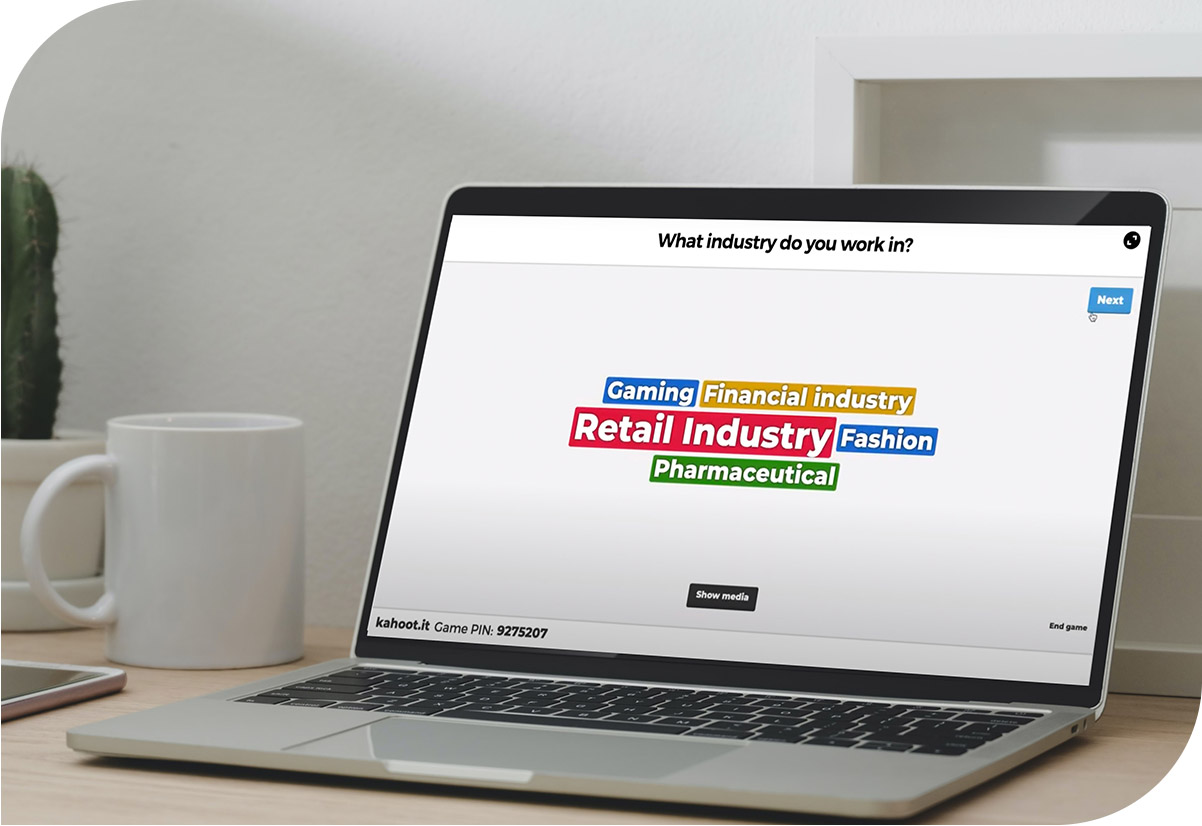 Get real-time insights.
Reinforce content and view immediate feedback to see if you landed your key points. Access a full report afterward to identify knowledge gaps.