Energize and engage trainees
From sales training, to product and compliance, Kahoot! helps trainers achieve better learning outcomes, and makes even the heaviest content easy to engage with.

Make knowledge stick
We forget an average of 70% of new information within just one day of acquiring it! However, research proves that if we learn in multiple, spread out sessions we retain knowledge better. Kahoot!'s personalized learning path feature will help trainees remember more of your content, for a longer time.

Improve learning outcomes
With our powerful player identifier feature you can track trainee progress over time. Gain an overview of trainees' performance across multiple training sessions with combined reports. Great for targeting your instruction!

Add dynamics to complex content
Mix up your kahoots incorporating slides to instruct and polls to gather your trainees' opinions, as well as quiz questions. Add imagery and video to maximize engagement!

Train in class and remotely
We believe learning should be accessible anytime, anywhere! As well as live games, with our app you can assign self-paced training, and also combine quiz questions with slides to produce standalone content for remote training.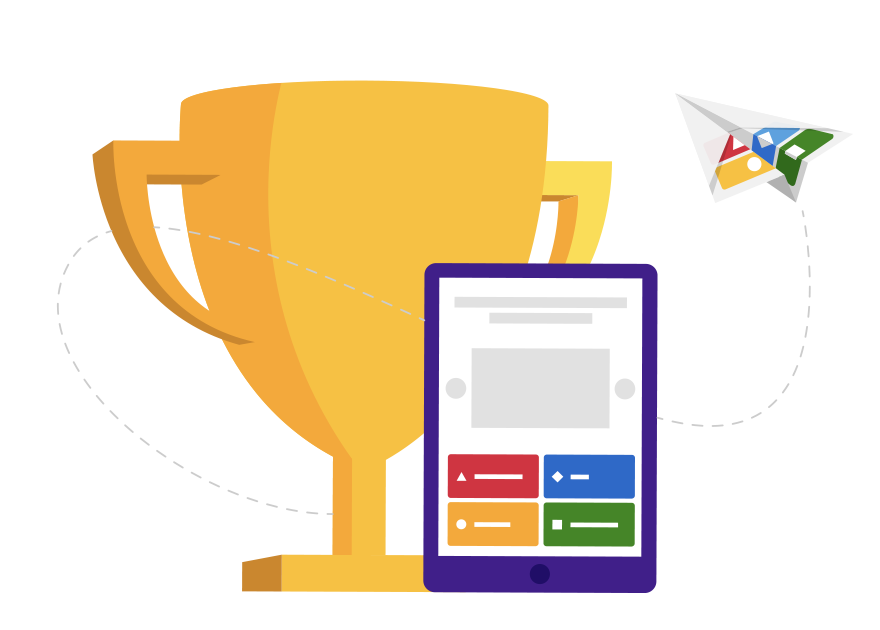 Personalize for trainees
With our branding options, you can deliver a highly polished, tailored learning experience to your audience.