Among all the updates we rolled out, the one we want to show you first is our brand new "Explore" section. To get there, click on Explore games in the top navigation bar. Here's why we're so excited about it – and we hope you'll be, too!
Preview games without logging in
The main idea behind the Explore section is to help you discover a whole world of learning possibilities. With that in mind, we've cherry-picked some of the best, engaging and interesting games created on the Kahoot! platform and grouped them by topic. You can find kahoots for players of all ages and different learning and social settings.
For example, there's a "playlist" with kahoots from our very own Games Professor and Kahoot! Inventor, Alf Inge Wang. Some of them were played by more than 200,000 people! Hover the cursor over the cover image and click on "See collection" to take a closer look.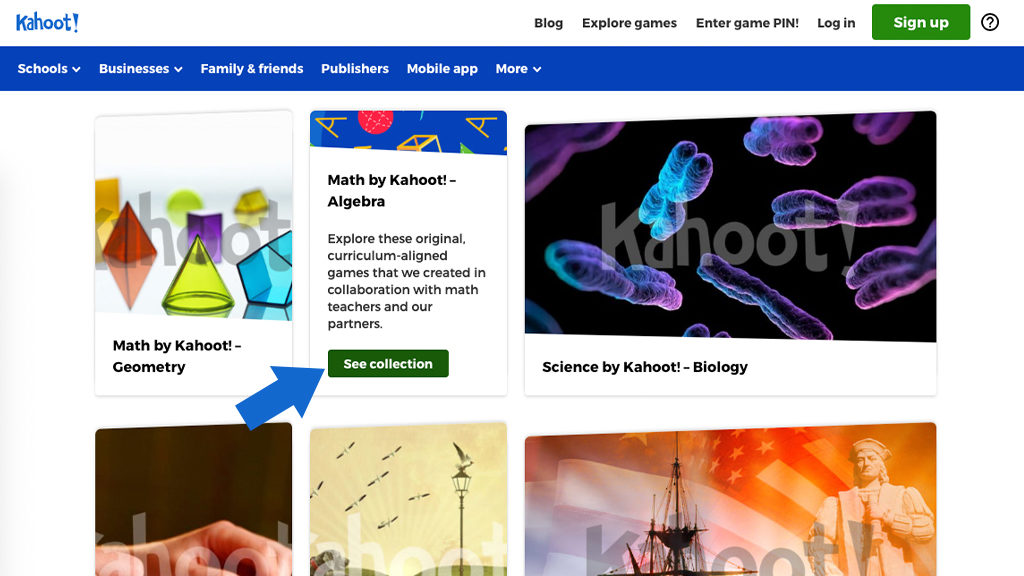 Within each of the collections, you can preview games without even logging in to Kahoot! – there's a little arrow in the corner that will take you there. There's an option to see the answers, too, if you're curious. Found something you like? Let's play!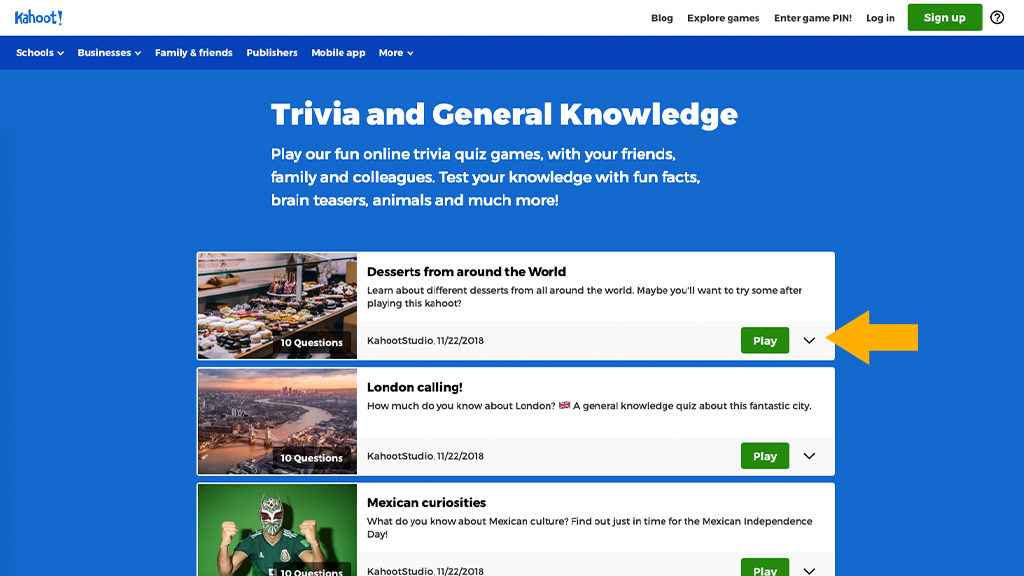 Bonus to games: tips and tricks
Under some of the collections, we've added a little extra. You can find tips for making the best of this particular "playlist" or get inspiration for creating your own awesome kahoot. For example, the "Funtastic math" collection is followed by our 5 tips for creating cool math games.
We invited some new friends, too!
The more – the merrier, right? So, we invited some more friends to join our housewarming party! They didn't come empty handed – they came with their own package of fun kahoots. Check out the collection from National Geographic Bee and National Geographic Wild – these quizzes will engage anyone on geography topics! Stay tuned for more games from our partners.
Don't be a stranger – come back soon!
We'll be regularly updating the "Explore" section with more games and new collections. So, please drop by whenever you're looking for some cool kahoots to play with your students, friends or family.
Maybe your best kahoot will be featured in one of the future collections! 😉 Got a cool game you'd like to challenge other Kahoot!'ers with? Share it with us in our social media channels!