ISTE 2018 set our minds, hearts and Twitter feed on ?! All of you who dropped by our booth and attended our sessions, as well our amazing ambassadors who spread the word about Kahoot! at ISTE and beyond, made the event so inspiring, fun and really memorable. It was awesome to spend these three days with you, and we hope you enjoyed it just as much as we did!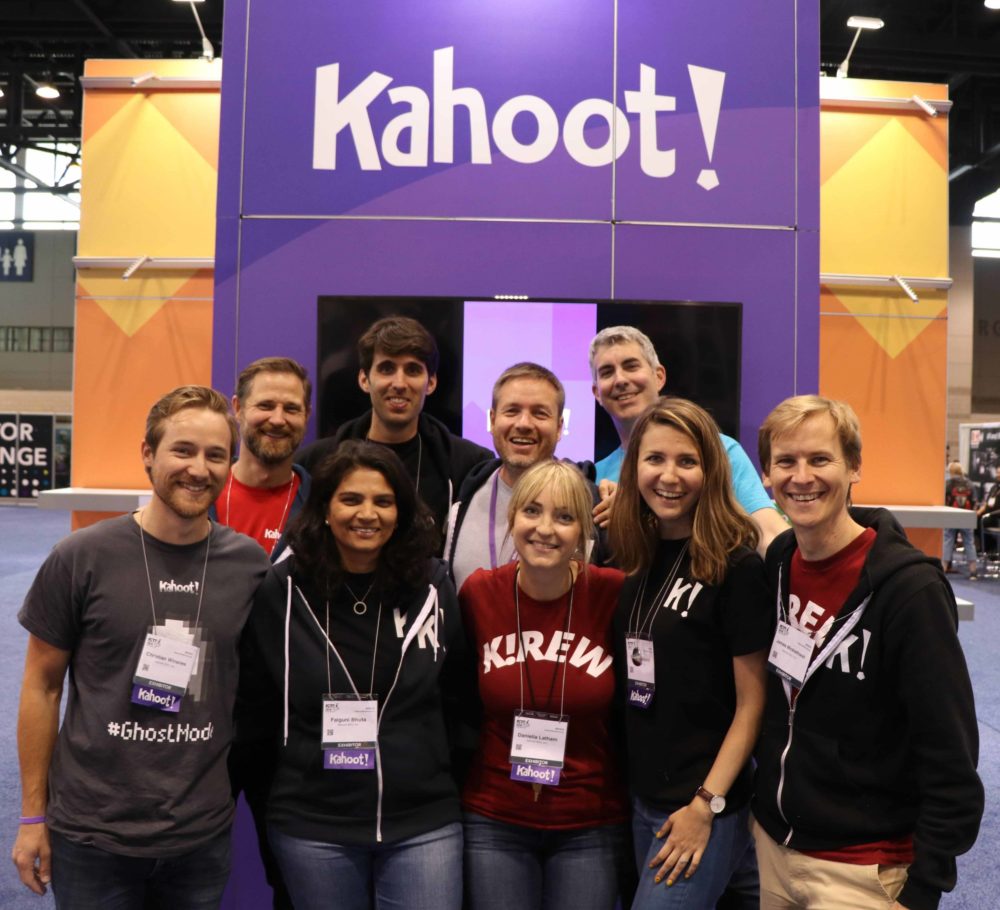 If you were #NotAtISTE, relive this fantastic event with us by checking out our recap.
Learners to leaders at the Kahoot! booth
Our latest app updates empower learners to become leaders in class. Who if not learners themselves can show this model in action at its best?! So, a group of 5th, 6th and 7th graders from Thomas Metcalf School in Normal, IL, took over our booth and ran a stellar demo of creating and hosting kahoots in our app, while we leaned back and enjoyed watching the magic happen…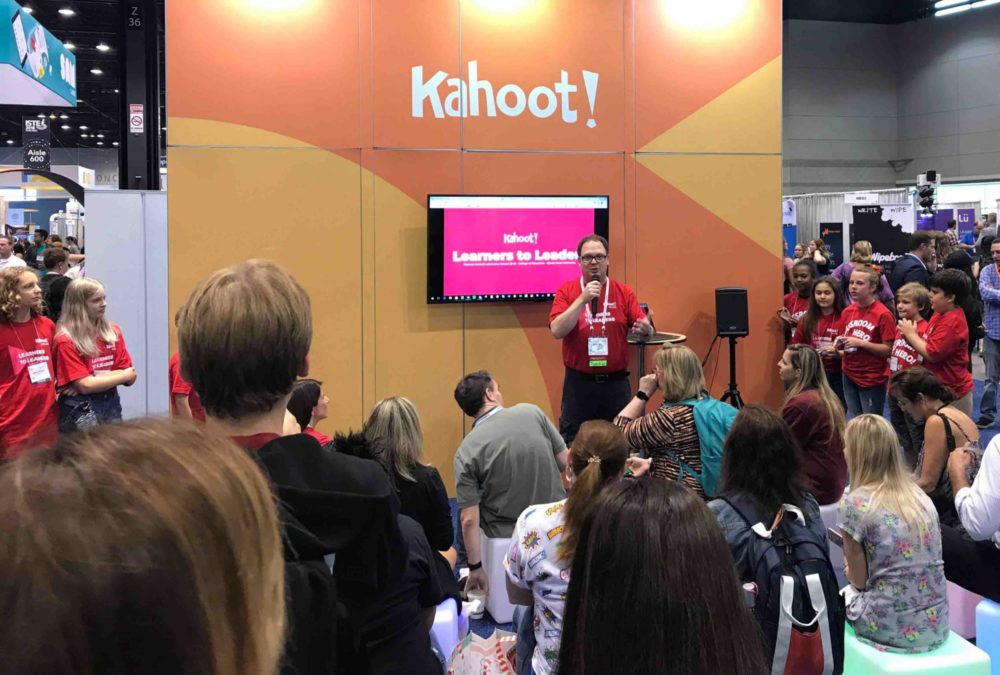 Our guest presenters are superstars!
Together with some superstar guests, we hosted a total of 15 sessions over 3 days in our booth!
Carol Salva, NELD consultant and ESL teacher, shared how she uses Kahoot! to support English language learners, as well as boost the confidence of recent immigrant students, whilst retaining their identities and native cultures.
Leslie Fisher, EdTech expert and presenter, gave our booth visitors plenty of lightbulb moments as she took everyone through both classic and new Kahoot! features. Every time we meet Leslie, we learn something new ourselves!
A dream team of two Steve's – Steve Auslander, Skype Master Teacher, and Steve Sherman, Chief Imagination Officer at Living Maths – showcased connected Kahoot!'ing, with participants joining their game from multiple locations;
Matt Miller, author of Ditch That Textbook!, presented his take on creating Kahoot! challenges students will love to complete;
Peter Paccone, Social Studies teacher, speaker and blogger, who is also a big fan of student-led kahoots, shared how to put learners in the driver's seat in class.
Kahoot! featured in conference sessions
On the first day of the conference, EduHero Jennifer Williams featured Kahoot! in her poster session "Build Your #GlobalEd Toolkit".
Leslie Fisher hosted a massive session at ISTE conference about the hottest websites, apps and tools relevant for teachers. Leslie is always the first to try out the latest and greatest in EdTech, and we're proud that our updated app was on her recommended list!
Kahoot! Certified – coming soon…
Psst, want to become the ultimate Kahoot! expert? We have a certification program coming soon! We presented its first exclusive teaser preview at ISTE. Stay tuned for more updates!
Inspiring chats, great questions, jokes, smiles, tons of swag given away and other things behind the scenes – so many more great memories in addition to these highlights! Here are some more photos that captured fun moments:
We gave away close to 2 thousand t-shirts in less than 4 hours!
The Kahoot! Booth wins the prize! Best use of space! @GetKahoot #iste18 Head over and say hi to my pals @KahootDaniella and @KahootEspen! pic.twitter.com/iXgkEMJHvY

— Jennifer Williams (@JenWilliamsEdu) June 25, 2018
Awesome learning experience with @MsSalvac at #ISTE18, thank you for sharing! Now of course I have to wait in line for the shirt swag @kahoot ? pic.twitter.com/ByPwkhTIBc

— Alice Swift (@AliceWuSwift) June 25, 2018
Bye, ISTE 2018! See you in Philadelphia, ISTE 2019!