Chase Chatfield continues his back-to-school series – check out his previous post with ideas of student-focused activities.
Tip #3: Group kahoot: which teacher?
Invite as many teachers as you can to participate in this introductory kahoot game. If you've taught long enough, you'll get the feeling that your students believe you live at your school! Let's help our students get to know all their teachers as interesting and unique individuals.
Chat with teachers school wide, in your hall, or on your team about their adventures and experiences over their summer vacation. Use these experiences as questions and list different teachers as answer options. This is fun for students and provides an excellent opportunity to build connections early on in the year, in a very non-intimidating and relaxed way – no more awkward, forced Q&A sessions!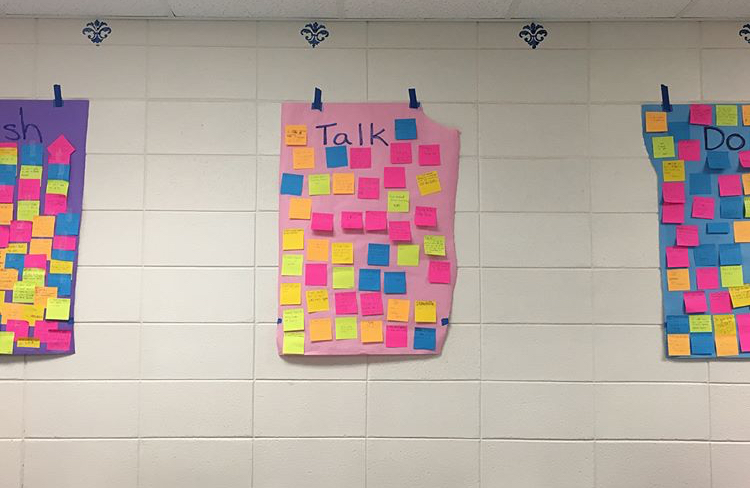 Tip #4: Wish, Talk, Do
Plan this activity for a few days after your first day back. My first day of school starts on a Thursday, so I plan this for the following Monday. If your school starts on a Monday, this is great activity for Friday. I ask students to tell me something they wished they could have done over the summer, one thing they actually did, and one thing they learnt over the summer. I use this discussion as a way to help set aspirations and goals for my students, build relationships with them, and help me understand them more as individuals.
Tip #5: Have students create their own kahoot
If you don't have easy access to a computer lab – don't worry, because we've got an app for that! 🙂 You can now create a kahoot on your cell phone, anywhere and anytime! Imagine your students of awesome collaborating on their phones, and creating and challenging each other when they aren't at school. They can easily create quizzes about themselves, and add images directly from their camera roll.
If you've done tips #1 and #2 (from my earlier post!) this one is easy; if not, these videos are great to help get you and your students started with creating in the app.
Got some back to school tips you're itching to share? Message us at hello@kahoot.com, or tweet us @GetKahoot to share your ideas!