Two years ago, we launched Kahoot! challenges, which allowed students to play at their own pace in our mobile app. Many teachers found this way to play Kahoot! helpful for content review, in-class work stations, and homework assignments. It's been a popular request to make it available as a web-based feature so students can play them on computers, too. We've done this and more by adding web functionality and features that help students focus on accuracy instead of speed!
Recap: what is a student-paced game
Student-paced games, or challenges, can be played from anywhere, anytime on students' own devices. Questions and answer alternatives are displayed on each player's screen. When you play Kahoot! as a challenge, you decide on the deadline for its completion, and students can start playing at any point within that time frame. Playing a kahoot as a challenge is available for free for all teachers and students!
Why play student-paced challenges
While live games are teacher-paced and held in classrooms, a student-paced kahoot is not limited by school walls, hours, or large groups, which opens up many possibilities for using it. With the questions and answers on students' screens, this new way to play increases focus, promotes accuracy over speed, and decreases guesswork. This is why they're especially helpful for review and practice of important content.
You can use this way to play to extend learning beyond live games for…
Review and preparing for tests
In-class work stations
Replaying live games to practice and reinforce knowledge
Homework assignments
Students work in study groups or challenge each other to study and compete
Stay tuned for our upcoming articles, where we'll take a deeper dive into each of these scenarios!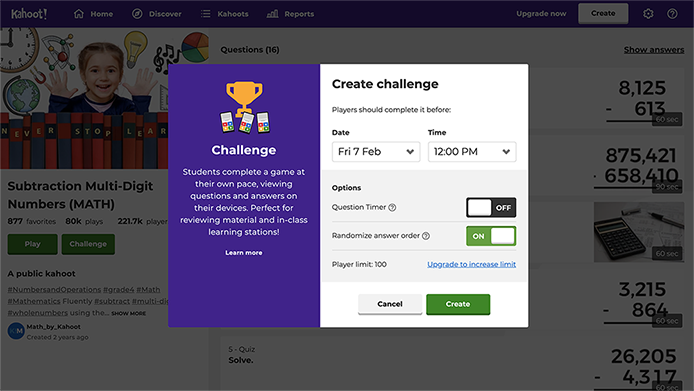 How to play a kahoot as a challenge
You can create and assign a student-paced kahoot both from a web browser and our mobile app.
Log in to your kahoot and open a kahoot you'd like to use.
In a web browser or our app, click Play and choose Challenge on the next step.
Follow the instructions and set a deadline when you'd like the game to be completed.
Turn off the question timer to make the game all about accuracy and not speed!
Copy the link and share with your students – via email, via your LMS, or other messengers. Alternatively, you can share the PIN of the game. For example, just write it on the whiteboard.
By joining your game via a link or PIN, students play it at their own pace on a computer or mobile device.
Watch this quick tutorial to see it all step by step:
How to assess results
Access and review student scores at any time to see who has completed the kahoot and how they performed. This will give you valuable insights into what questions or topics might need reteaching. Once you've created a student-paced kahoot, you can see the results in your Reports in a browser or our mobile app.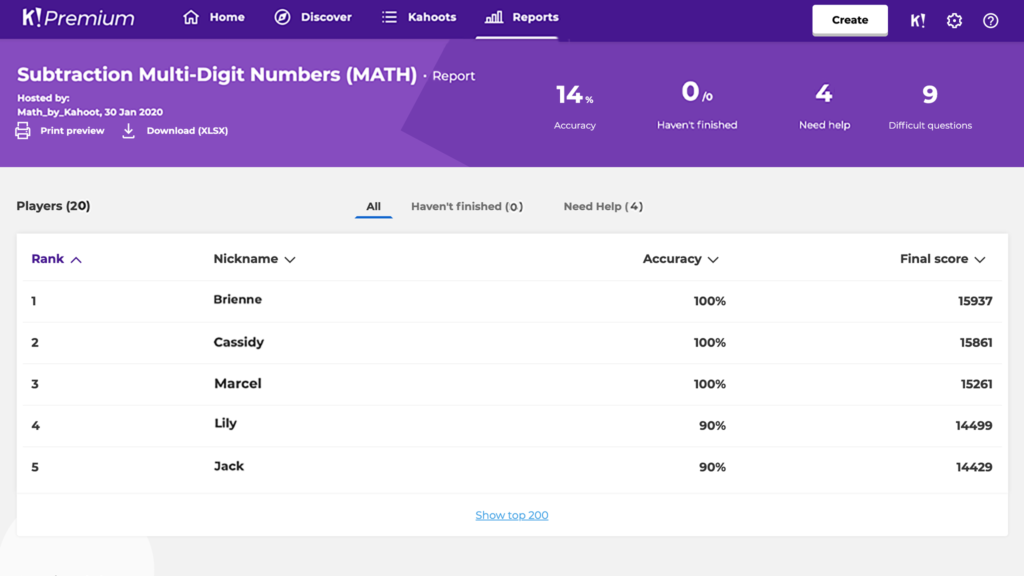 Let your colleagues know about this new way to play Kahoot! and share the news with other teachers on Twitter!