It gives me great pleasure to share with you today that Kahoot! has acquired Drops, one of the fastest growing language platforms in the world.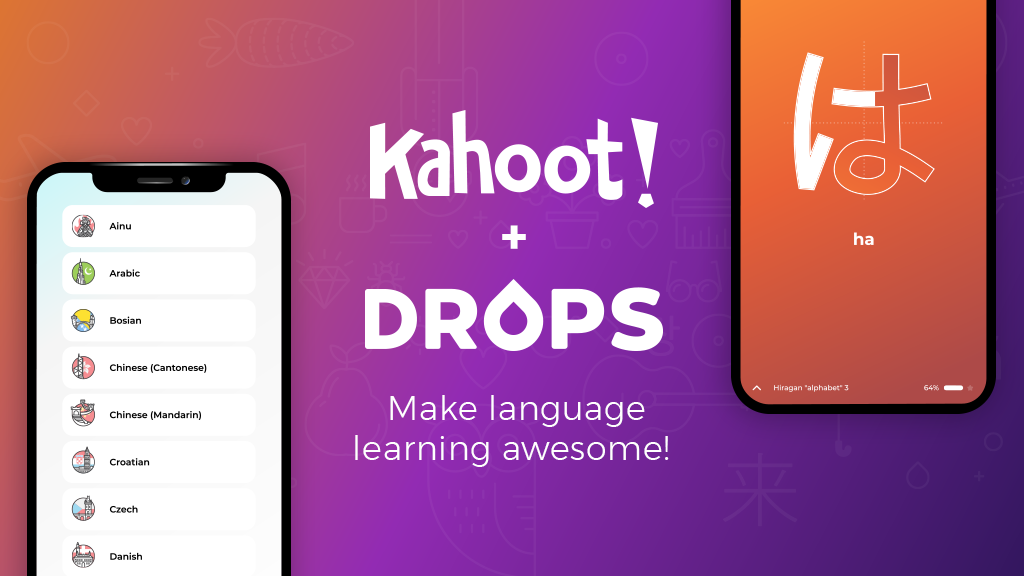 Language learning as a hobby and exercise has exploded as the world has become more interconnected than ever and, more recently, due to the surge in e-learning as individuals, businesses and schools adapt to remote learning.
Learning a new language has always been considered a vital part of any education. Not only does it equip learners with knowledge of more than one language, but it improves a student's cognitive function, including enhanced problem solving skills, better memory and more flexible and creative thinking. In addition, language learning improves understanding of different cultures and even provides a deeper understanding of one's own native language.
As Kahoot! advances towards the goal of becoming the leading learning platform in the world, we recognized that language learning is an important element that should be included on our platform. We also believe that engagement is key to powerful learning. So we are excited that Drops has joined our family of learning apps as part of our strategy to expand into new areas of learning and make Kahoot! a trusted destination for all learners — whether at school, work or home.
Drops' offerings and innovative learning model are a perfect match to Kahoot!'s mission of making learning awesome through a simple, game-based approach for learners of all ages and abilities — whether you are a child learning a new language or a professional trying to pick up some basic language skills for work. In these unprecedented times, micro learning is becoming more important than ever and being able to learn in small chunks is a trend.
Drops' award-winning family of language learning apps teaches the essentials of language – alphabets and vocabulary – by combining a colorful user interface and simple illustrations with visual association and using a game-based approach. With snackable, swipe-based word games, Drops keeps you engaged and helps you forge the foundational 3Cs of language learning –core vocabulary, confidence and consistency –while avoiding burnout.
Drops is one of the fastest-growing language platforms in the world, with 42 languages and 25 million users since launch and counting. In 2018, Google named Drops the best app of the year, and in 2019 Fast Company named Drops as one of the top 10 most innovative education companies in the world.
In less than five years, the brilliant Drops team has built an impressive and highly engaging platform used by millions of learners in over 250 countries.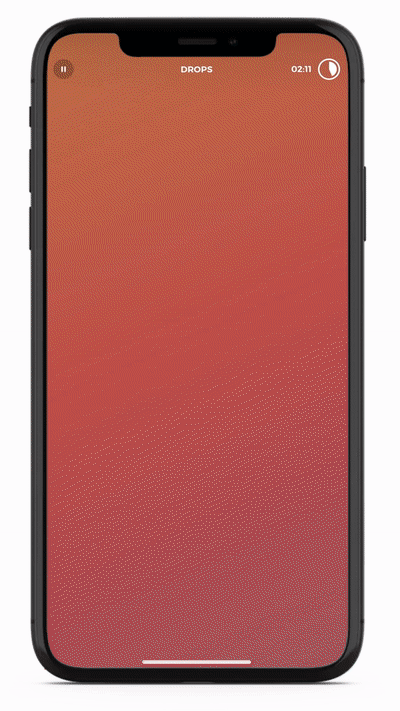 We are excited to work together with the Drops' team to further expand our platform and make language learning awesome for millions of Kahoot! users worldwide, as well as bring the magic of Kahoot! to Drops users. In the near future, we will be launching new language learning collections on the Kahoot! platform, and more. Stay tuned!
Read more about the announcement in this press release as well as thoughts from Drops' CEO Daniel Farkas in his blog post. To learn more about Drops and what they do, visit Languagedrops.com