Working in multiple spaces and having to teach both remotely and in person made us miss out on many happy moments with our students – for example, casual chats and group projects.
I'm a big advocate for making learning fun and joyful, and now we need it more than ever. I would like my students to feel good about learning something new, and after a class, I want them to remember that learning is fun. Kahoot! has helped a lot with bringing joy and more interaction into learning.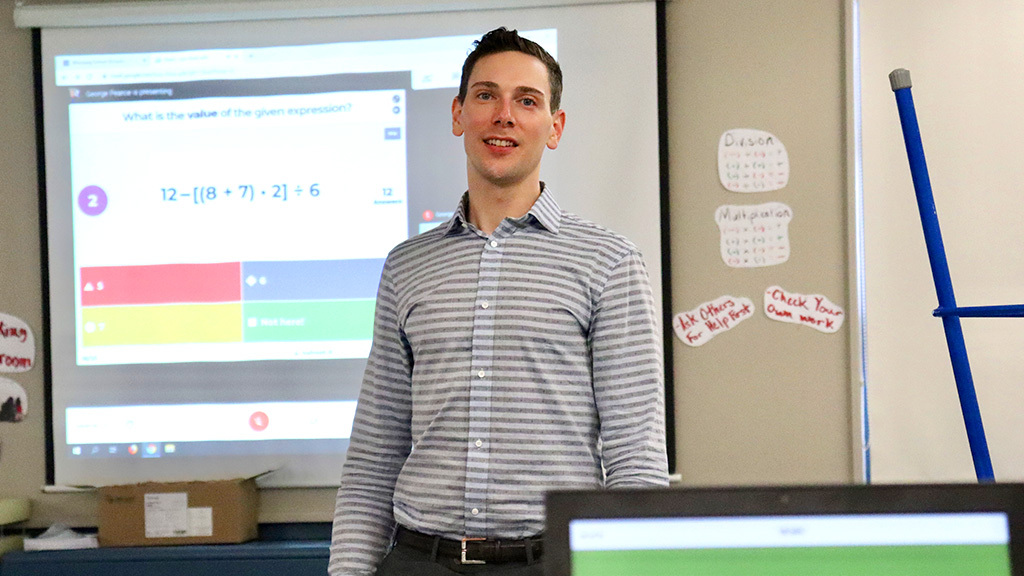 Seeing how well it has worked for my students, I wanted to share the joy with kids from other schools before they left for the Christmas holidays. I reached out to teachers from other schools via a Facebook group to invite them and their students to join a virtual kahoot. I just put the idea out there but it grew and grew, and at some point I realized it was going to be huge! And it was: on December 17, more than 5,000 students participated in my virtual event!
Sharing fun learning moments province-wide through a kahoot
That last week of school in December is usually a fun week with movies, parties, and other activities. It's been exhausting to teach and study during a pandemic, and I wanted to take some stress off educators and their students and make sure the year ended on a good note. I thought teachers could "turn on" my stream with a virtual kahoot: it would be fun, engaging, valuable, and, most importantly, they wouldn't need to plan anything themselves!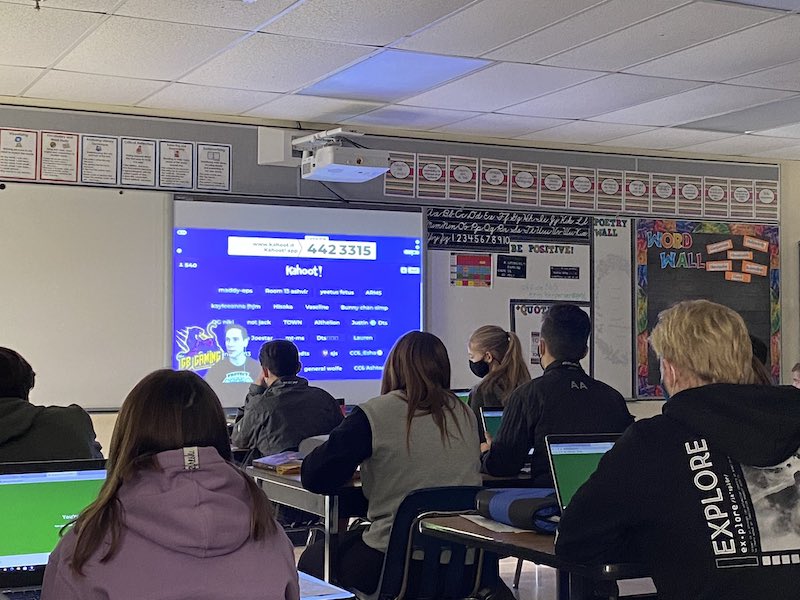 I set up the session using OBS Studio software, and tested it with a small group to make sure both the tech and content worked well. On the day of the event, I shared my screen through a YouTube livestream, so students could join from anywhere. I prepared several fun, trivia games with topics ranging from Minecraft to local history, making it relevant and fun for all ages. I had from grades 1 through to 12 participate.
It was fantastic to see smiles on everyone's faces! Even though students had two stay-at-home weeks ahead of them, they knew they weren't alone. I received so many kind messages and thanks from other teachers – this activity was exactly what people needed to end 2020.
I received one message from a teacher in rural Manitoba who emailed to thank me for hosting. A student who is usually reserved in class placed in the top 10 and began to excitedly share her success with her classmates. As the game came to an end, the student remained close to the top of the leaderboard and was exuberant. Her classmates were cheering for her even though they were all competing! A sense of team pride developed in the classroom. The teacher said the student had a proud smile the rest of the day and expressed how meaningful that moment was for herself, the student and the classroom community.
I had a blast with my students from the @LFHS_LRSD this afternoon. Thanks so much George for organizing such a fun and engaging way for students to connect with each other. Have an awesome Holiday Break.

— ???????? ???????? ?? (@ThaddeusBTeach) December 17, 2020
Thank you @GPearceWSD for organizing and running an awesome afternoon of Kahoot! Grade5/6 @frontenacLRSD is having a blast! @GetKahoot pic.twitter.com/jkplOslKMB

— Ms. Charles (@mscharles_class) December 17, 2020
We had a such a hoot participating in a province wide #Kahoot game! Big thanks to @GPearceWSD for organizing! #SageCreekLRSD #ESCSbelonging pic.twitter.com/0clpJe7Ezr

— Nycol Didcote (@nycoldidcote) December 17, 2020
This is what it looks like when 2000+ kids try and join in for some trivia fun! @GPearceWSD @GordonBellGAMIN pic.twitter.com/sNUMNoJuCO

— Wolseley Room 9 (@WolseleyR9) December 17, 2020
Participating in a livestream province wide #Kahoot. Thanks George Pearce from @GordonBellGAMIN for this amazing experience allowing 2000 students to connect all across the province. @JRReid_BSD pic.twitter.com/zGPJeQIySh

— Jen Anderson (@JcanderJen) December 17, 2020
Teaching, assessment and fun go hand in hand
In my classes, I've been using live kahoots and student-paced challenges in 3 ways:
Teaching: help students learn new material;
Formative assessment: see if students are struggling with specific concepts;
Fun and engagement.
All these use cases mesh together. Sometimes I plan for more of a teaching-focused kahoot but it also helps with assessment, and students are having fun. That's why I think Kahoot! is wonderful to use. Plus, it doesn't require much time to prepare. If I don't have time to create my own kahoot, I can always use one of the pre-made games.
With teaching remotely, it has also helped me incentivize students to attend a class and participate in it. Engagement is a big "selling point" to make a class more interesting! Sometimes we spend up to 30 minutes playing Kahoot! during a class – and students enjoy it a lot.
Use technology to help your students connect at all times
Staying connected on a human level is paramount for schools and communities. Educators need to think how to leverage technology in more meaningful ways, beyond facilitating specific activities.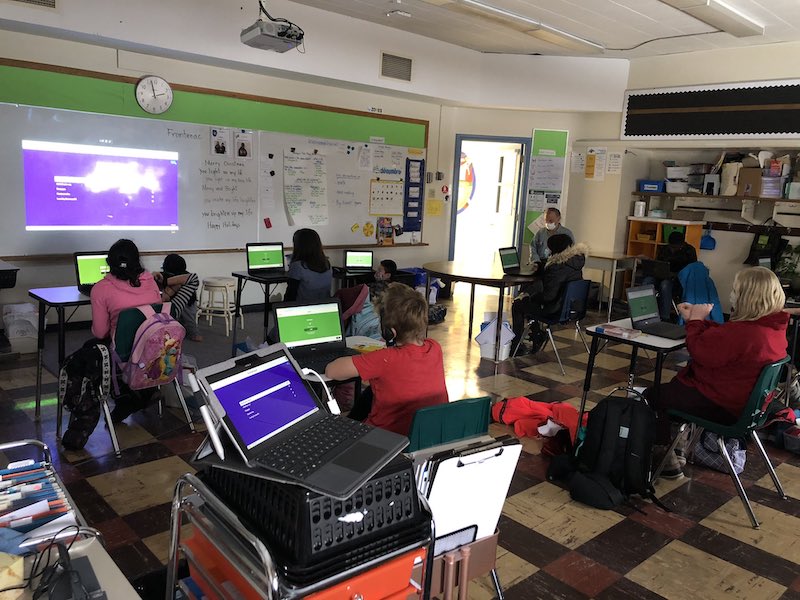 By using Kahoot! and other EdTech tools, I try to connect my students with a wider learning community and show how they can actively contribute to it. I believe that sharing, talking and using different communication platforms is the new digital literacy. It's important for students to see that and know how to communicate and participate in communities, not just be an anonymous observer. They need to know there are no borders anymore – we're all part of a global community!
I'm planning to host more games with other classes and schools here in Manitoba and other parts of Canada. But even if you're not in Canada, you're welcome to reach out and join if the date and time work for you.
Follow George on Twitter to hear about his next big kahoot and join it together with your students!