I could not be more excited to share that Kahoot! and Clever will be joining forces, bringing together two of the most loved brands in education. Today marks one of the biggest milestones in both our companies' histories as we agree to unite two popular platforms in education in the future to provide an unparalleled opportunity for Kahoot! to deepen its presence in U.S. schools, while accelerating the global expansion of Clever's services. After closing, led by its strong management team, Clever, Inc. will continue to operate as an independent company in the Kahoot! Group.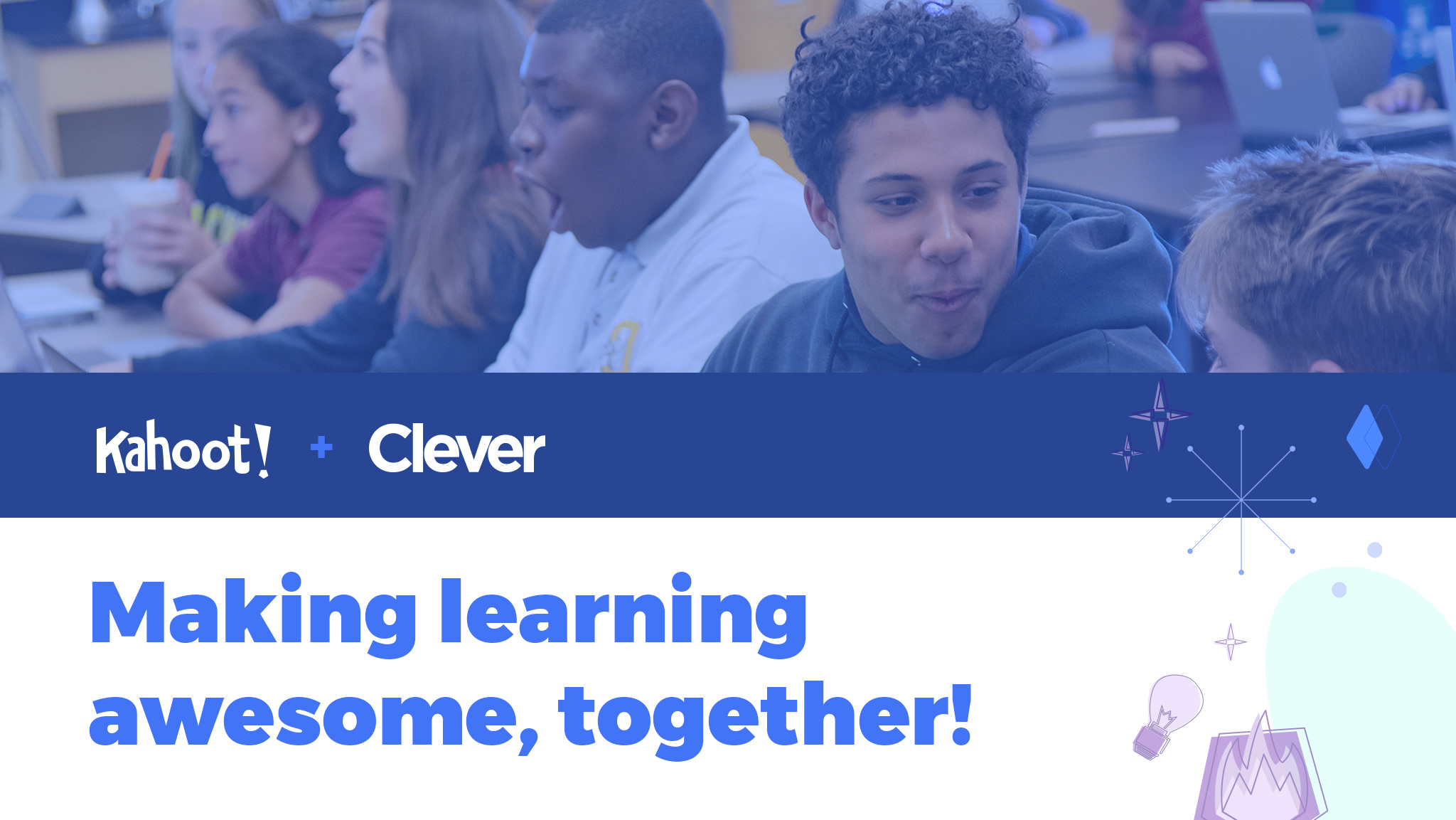 Looking back, both Kahoot! and Clever have similar histories. Both companies were born out of the need to bring easy-to-use technology, engagement and a passion for learning to schools, teachers and students. In fact, the two companies were launched at SXSWEdu in Austin, Texas in 2013 where teachers immediately saw the potential in both platforms: the Kahoot! platform for the viral engagement it brought to the classroom for learning and formative assessment, and Clever for its digital learning platform that brought together schools, teachers, students and app developers into a single education network.
Fast forward to 2021 and today Kahoot! is one of the world's leading learning platform companies. Our offering includes our broad suite of family-friendly learning apps, viral distribution model and global scale, reaching more than 8 million teachers, hundreds of millions of students, and 1.6 billion participating players in more than 200 countries in the last 12 months. Meanwhile, Clever is a leading and trusted infrastructure platform with a broad and loyal U.S. base, with millions of K-12 students in the U.S. logging in to access their digital resources.
Over 89,000 U.S. schools, as well as 96 of the largest 100 U.S. school districts, use Clever. In addition, over 600 leading edtech application partners, including Khan Academy, McGraw Hill and Google Classroom rely on Clever's platform for easy distribution and management by schools, teachers and students.
It was only natural to bring together two mission-led organizations with similar values that are equally passionate about education and unleashing the potential within every learner.
Further expansion in the U.S. and internationally
With offices in San Francisco, California and Durham, North Carolina, Clever employs a talent force of over 175 individuals. Once combined post-closing, our two teams will have a talent force of over 500 employees, leveraging deep application and product development expertise, technology, marketing and engineering capabilities, to deliver innovative solutions to customers worldwide. Meanwhile, the combined company will continue its commitment to student data privacy, security and compliance. It goes without saying that we can't wait to get started working together.
Joining forces with Clever will further strengthen Kahoot! as a key player in U.S. K-12 education through Clever's trusted platform. The companies will continue to be independent entities going forward, however, and the partnership will meaningfully accelerate Kahoot!'s mission to make learning awesome and bring us closer to our vision of building a global leading learning platform. We will also strive to keep both companies' promise to empower educators and help learners everywhere with free access to educational tools forever.
Even more than that, we see this joint effort as being a unique foundation to support Clever in expanding its unique platform outside the U.S. and Canada through Kahoot!'s international scale across 200 countries, with benefits for learning communities globally as well as for all Clever's app partners.
Aligned cultures and commitment to education
One of the key reasons we were attracted to Clever was what we saw in each other culturally. Both companies, it was clear, shared a razor-sharp focus on two things: innovation and customer satisfaction. Both companies were inherently committed to student data privacy, security and compliance, and we saw clearly that the combination of that shared focus and those passionate teams could only make us stronger.
While these upcoming changes are exciting for all involved, I think it's very important to note one thing to our customers: they will continue to see the same promise, dedication and customer focus from both companies as before. In fact, our ambition is to get even better; to develop our products, to innovate, and to provide even more relevant, exciting and valuable tools and services to all of our customers.
Kahoot and Clever have an exciting journey ahead, and we just can't wait to get started, to make learning even more awesome together.
Learn more about how Clever brings schools, educators, students and partners together in the Clever Introduction presentation.