It's no secret: sex ed lessons can be full of challenging conversations, both for students and for their teachers and parents. However, research has shown that these lessons can be key to helping keep students safe, healthy and making thoughtful choices. That's why we're excited to announce our partnership with AMAZE and introduce their brand new collection of kahoots, designed to spark meaningful conversations and engaging learning experiences!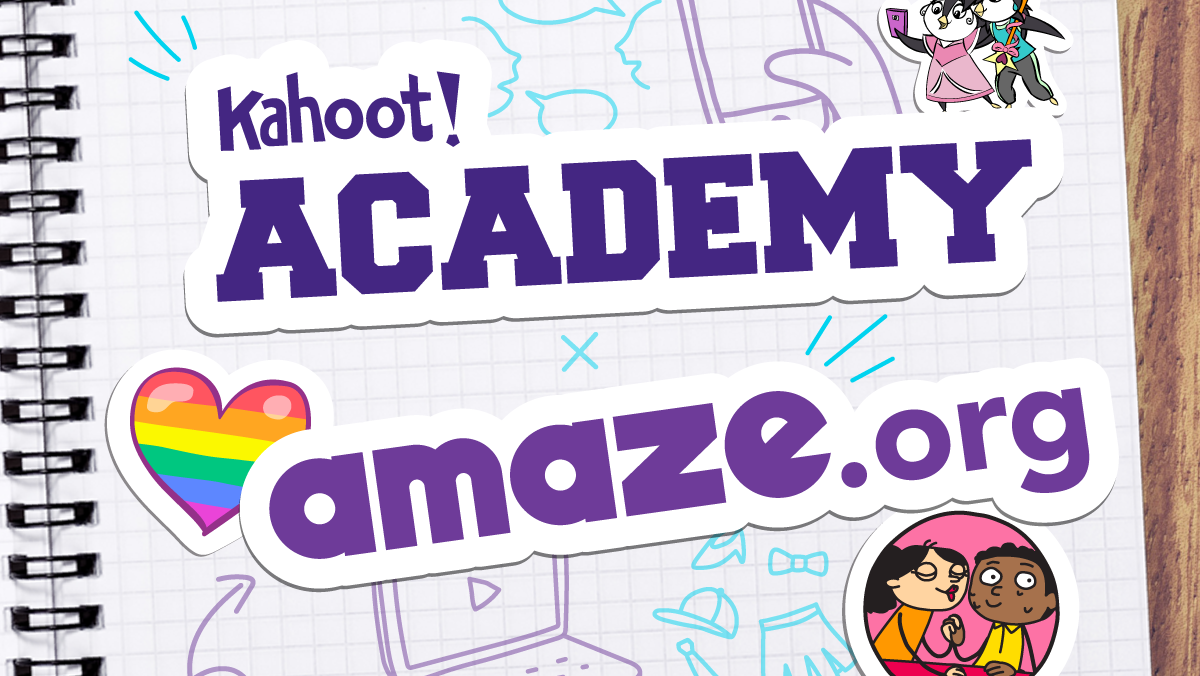 AMAZE is a sex education organization that combines the expertise of educators with the creativity of animation professionals and the input of young people. Their mission is to provide medically accurate and age-appropriate information on sexual health, the body and relationships for adolescents through engaging animated videos, with video topics designed to meet the learning objectives outlined in the U.S. National Sexuality Education Standards and the International Technical Guidance on Sexuality Education. They also offer resources for educators, parents, guardians and health care providers worldwide to introduce these important topics in ways that adolescents can connect and relate to.
In AMAZE's new collection, now available for free for all users on Kahoot! Academy, you can also find resources to foster inclusivity and support mental health, with kahoots tailored for students as well as for educators and parents. Learn about self expression, LGBTQIA+ identities and being a good ally, healthy use of social media as well as why inclusive and comprehensive sex education is a key part of social-emotional learning.
Play this kahoot from AMAZE on Kahoot! Academy to learn something new about staying safe and mentally healthy on social media!