Today we have some exciting news to share with our community! With nearly 3 million Kahoot! users in the Netherlands and 1.5 million choosing Dutch as their preferred language, Kahoot!+ AccessPass will now offer an entire library of ready-made content available in Dutch.
Covering a wide range of subjects, the brand-new collection will bring interactive learning and engagement to Dutch-speaking classrooms, households, and workplaces all over the world!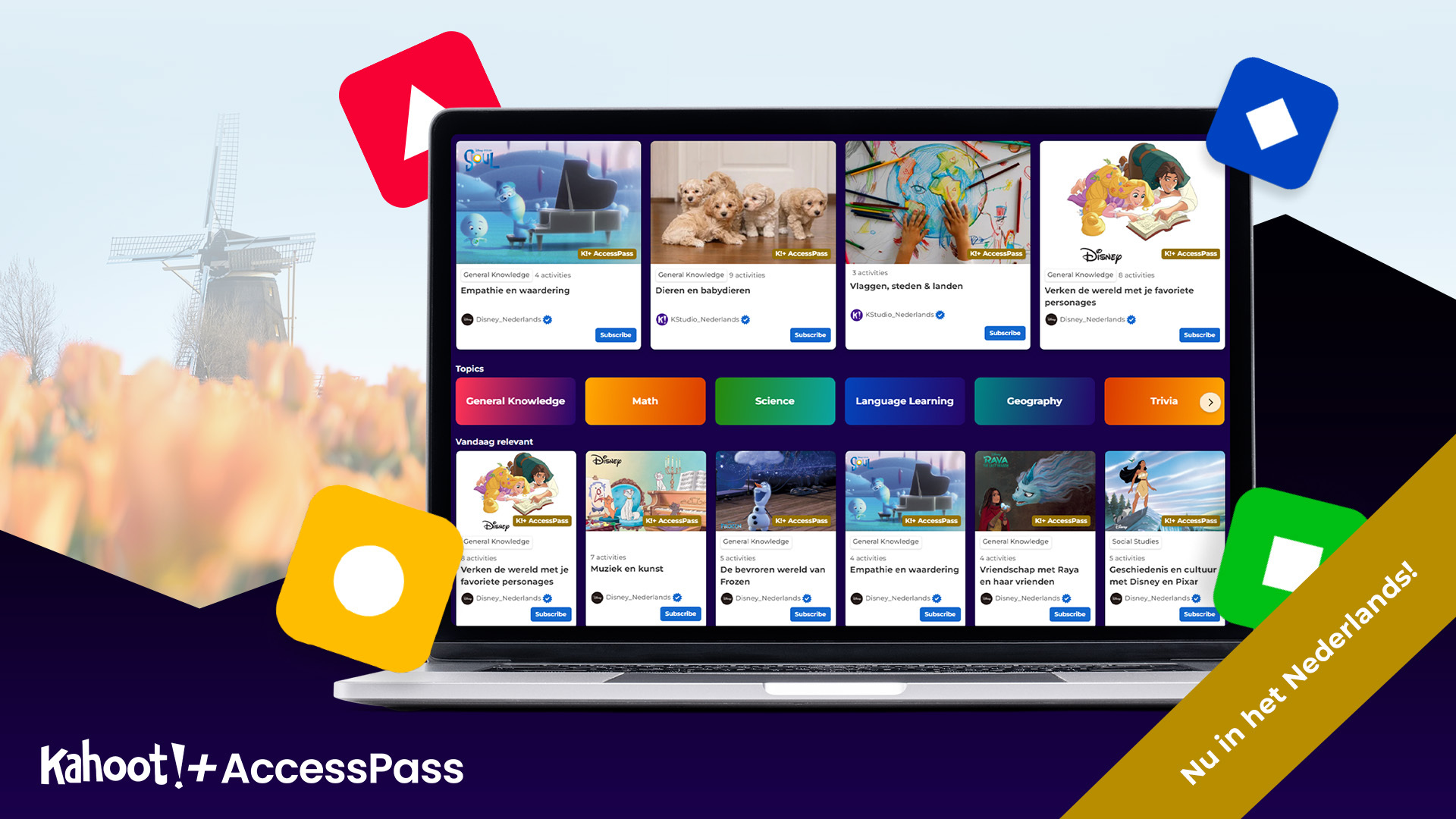 The Dutch collection has it all!
All ready-made games, courses, and learning resources have been created to spark fun while diving into general knowledge, seasonal trivia, geography, social-emotional learning, and everything else in the mix.
Whether you're looking to learn more about Dutch culture, you're a Disney and Pixar fan, or simply want to practice your language skills in specific topics, you will certainly have fun with these awesome kahoots! Are you ready to get a taste of our collection?