Earlier this year,  7UP Zero and Kahoot! partnered up to deliver an immersive re-branding experience in front of 50.000 Gen Z music lovers as part of the global rebranding strategy of the iconic soda at Scandinavia's largest free concert. 
One hour prior to the concert at the heart of Oslo, Norway, as tens of thousands of young music fans were already at the boiling point, one of Norway's most famous radio hosts and Youtubers, Viktoria Skau, entered the main stage. She invited the crowd to join in on a kahoot filled with questions about 7UP, music, and popular culture. The first prize: an exclusive meet and greet with one of the artists!
As the game pin appeared on the four massive screens, more than nine thousand participants turned to their phones to join in on the fun and play the Kahoot!. After a 5 minute long session nearly two thousand people had completed the game experience, turning that vibrant switch that engages and fosters lasting connections.
"Using Kahoot!  to support the rebranding of 7UP Zero was very fun! The interactive nature of Kahoot! allowed us to add excitement to the event and to amplify the rebranding of our product's new look, turning the rebranding into an engaging activity that the audience enjoyed." 

Katerina Lørum Stamatiou, Brand Manager 7UP Norway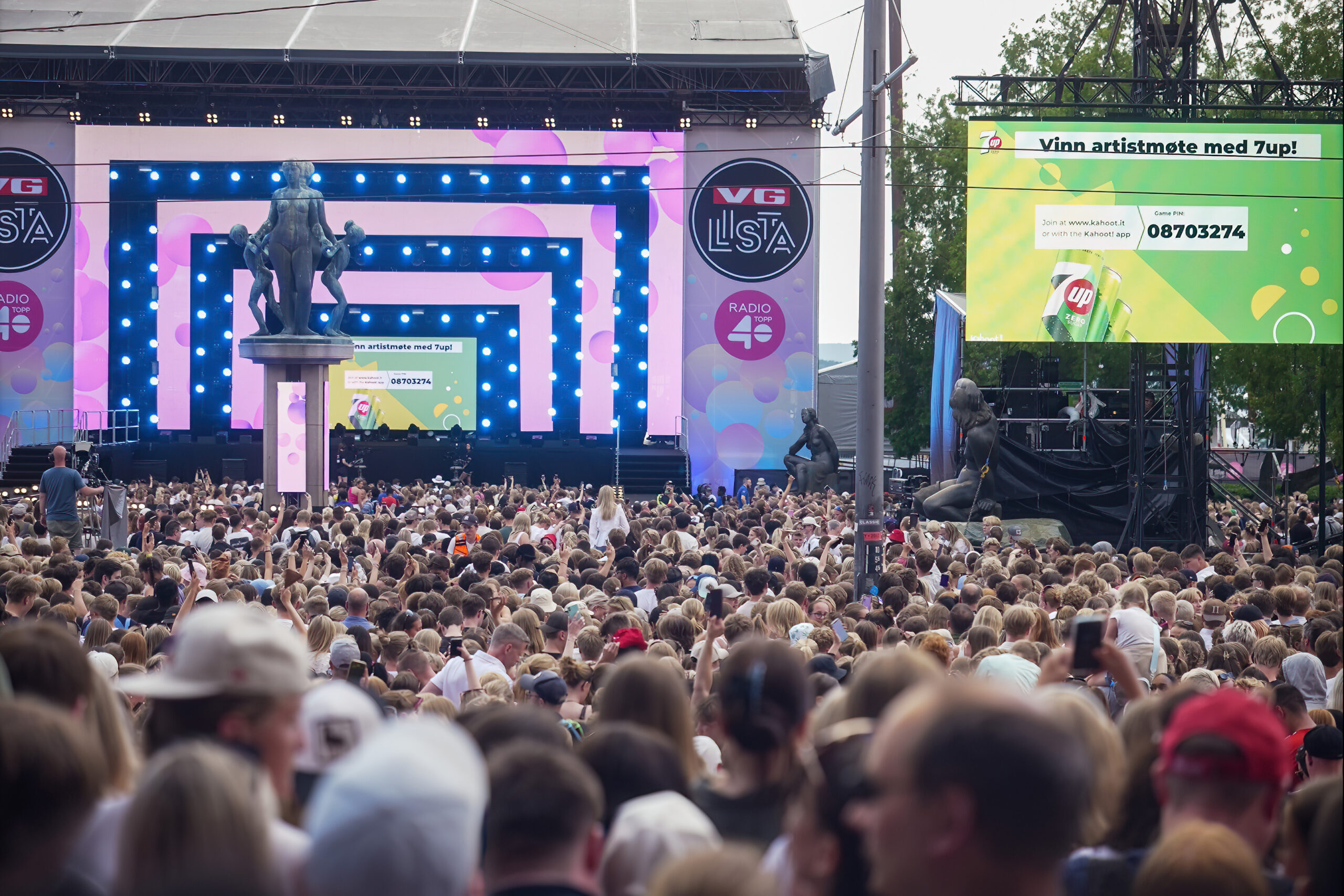 Innovative exposure: taking 7UP Zero's rebranding strategy to the next level with Kahoot! for Brands
With Kahoot! for Brands 7UP Zero found an innovative way to boost their rebranding strategy by creating a live experience for thousands. And to further strengthen the rebranding message, the global soda brand used a fully 7UP Zero branded user interface of the Kahoot! platform – offered to our Kahoot! for Brands customers.     
Kahoot! for Brands is Kahoot!'s brand engagement solution to expand reach and connect with your audiences.  By creating and delivering interactive experiences that showcase their brand identity and message, Kahoot! for Brands allows you to engage through the gamified experience that Kahoot! is globally recognized and loved for. 
"Through Kahoot! for Brands, we were able to captivate the attention of thousands of attendees at once and effectively communicate the essence of our product and rebranding. Kahoot! for Brands helped us to deliver impactful visuals of 7UP Zero through the Kahoot! platform in thousands of mobile phones to a hyper-excited and engaged audience." 

Katerina Lørum Stamatiou, Brand Manager 7UP Norway
With Kahoot! for Brands companies, organizations and institutions tell their story while reinforcing brand awareness and fostering and strengthening connections with their target audience through a memorable experience.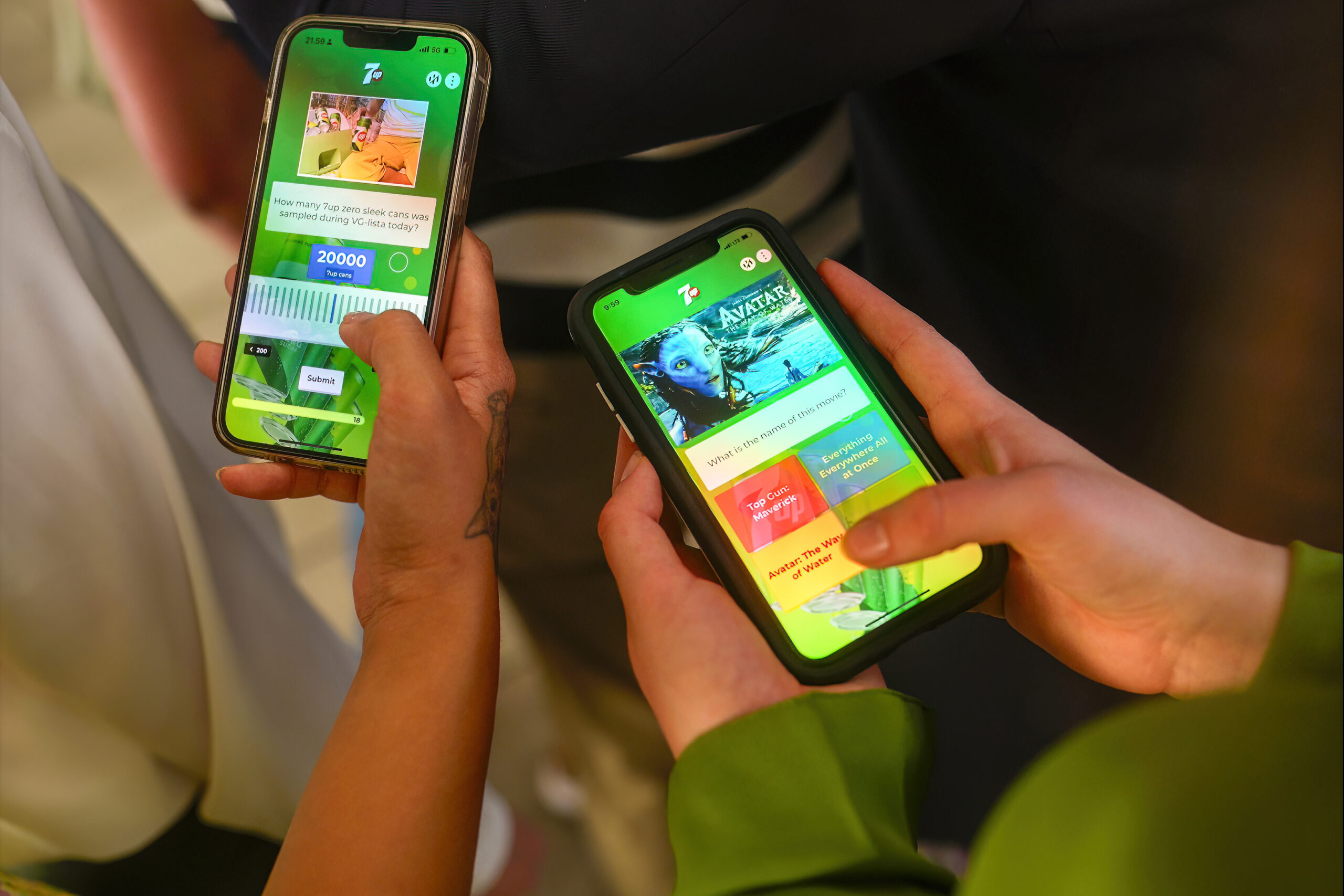 Are you a marketing or communications professional planning to announce a product rebrand or refresh your brand identity? Or perhaps you are getting ready to launch a new product and want to make an impact by engaging thousands of people at once. Then Kahoot! for Brands is the solution for you! If you are interested in getting more information, please send us an email at brands@kahoot.com.