Figuring out what comes next after high school can be a daunting task for high school students. But we believe that knowledge is power, and can help students navigate the process and find the path that's right for them. We also believe that learning this knowledge can be fun! Today, I'm excited to share that Kahoot! is partnering with BigFuture to empower students with knowledge to plan their future, their way.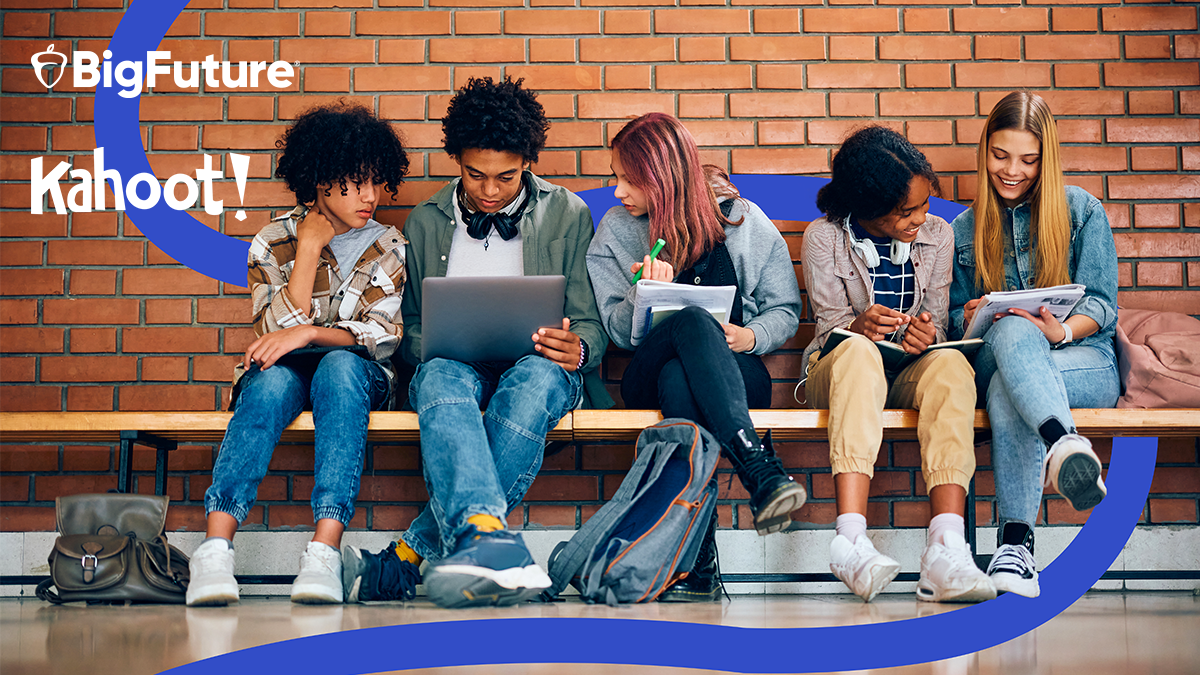 College Board's BigFuture is a free online planning guide on a mission to help students take the right first step after high school. With BigFuture, students can explore almost 1,000 career profiles to discover careers they're interested in, find degrees and colleges that best fit their needs, and find guidance on paying for college to help them achieve their educational and career goals. BigFuture also offers resources for teachers, counselors, and coaches to support students as they plan their next steps.
Now, Kahoot! and BigFuture are coming together to make college and career planning more awesome than ever!
"Across schools, students are asking for more relevant content that connects to their future—and looking to educators to help," said Richard Green, Executive Director, BigFuture Student Engagement. "That's why we wanted to make it even easier for high schools to bring our college and career planning guidance into their classrooms this year. BigFuture is excited to pair our free, personalized guidance with Kahoot!'s easy-to-use tool so more students can feel excited about planning for what's next."
Empowering students with knowledge to unlock their future
With a brand new collection of kahoots from BigFuture, educators, students, and parents can access premium learning content that makes college and career planning interactive and engaging, all for free on Kahoot!. Explore different pathways to success—including options for education, career training, and more—learn important information on finding financial aid for college, and even how to prepare for the new FAFSA financial aid application for higher education institutions in the U.S.
You can even get into the Halloween spirit with a spooky college planning kahoot!