BRAINSTORM
Brainstorming in minutes
Harness the collective brainpower in any room or virtual meeting! With a Kahoot! brainstorm, you can quickly collect everyone's input during meetings and decide on the most awesome ideas, together.
See plans    Get started

Brainstorm feature included in:
Kahoot! 360 Presenter, Pro, Pro Max, and Spirit.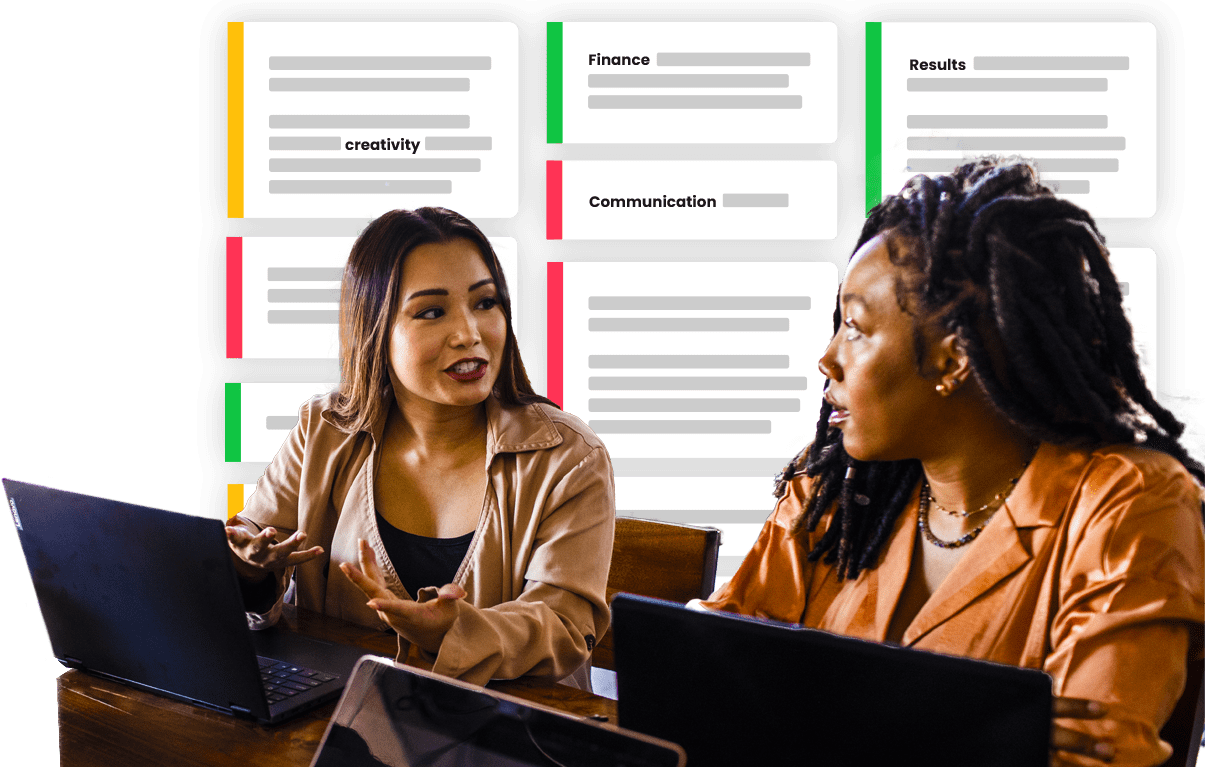 Level up your next presentation
with a quick brainstorming session
Save time collecting and organizing ideas
Upgrade from sticky notes! Get the benefits of what can be a long and complicated workshop– in less than 10 minutes.
Host and share from anywhere
Whether meeting remotely, in person, or in a hybrid setting, create a safe space where everyone can share input and have a say.
Boost audience participation
To inspire people to contribute: gamify your brainstorm! Top ideas will be awarded points that contribute to the leaderboard. Game on!
Uncover the best points made
See patterns in a group's thinking at a glance, and establish consensus by letting your audience vote for their favorite ideas.
How brainstorms work

with Kahoot! 360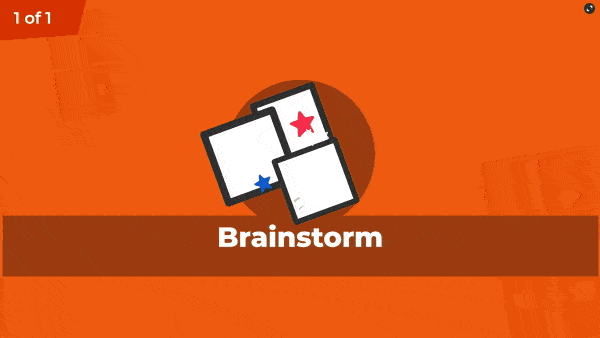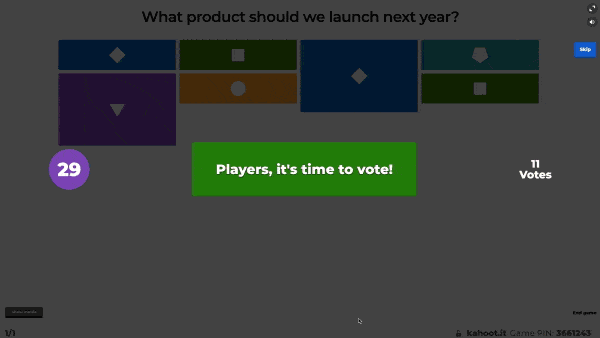 Leaders are using Kahoot! brainstorms for
Feedback and retrospection
Meet a dynamic way to reflect, and look ahead as a team. Collect anonymous feedback and discuss it all together as a part of agile retrospectives.
Idea generation
Spark unlimited creativity as you come up with ideas during team planning or product roadmap sessions. Get ready to discuss, and discover favorites!
Employee recognition
Request nominations for awesome projects, teams, or team members and let everyone vote for favorites while presenting at department-wide or all-hands meetings!
Icebreakers
Start any type of workshop or event with an icebreaker to get excitement and creative juices flowing. Ask a great question that gets people thinking and sharing.
Blog post
Learn more about brainstorming
Discover why teams should brainstorm, and get inspired with brainstorming examples and tips from Kahoot!

Awesome resources

you might also like
The path to better brainstorms starts here!