For more information about Clever, see the Clever Introduction presentation and read our latest blog post about Kahoot! and Clever.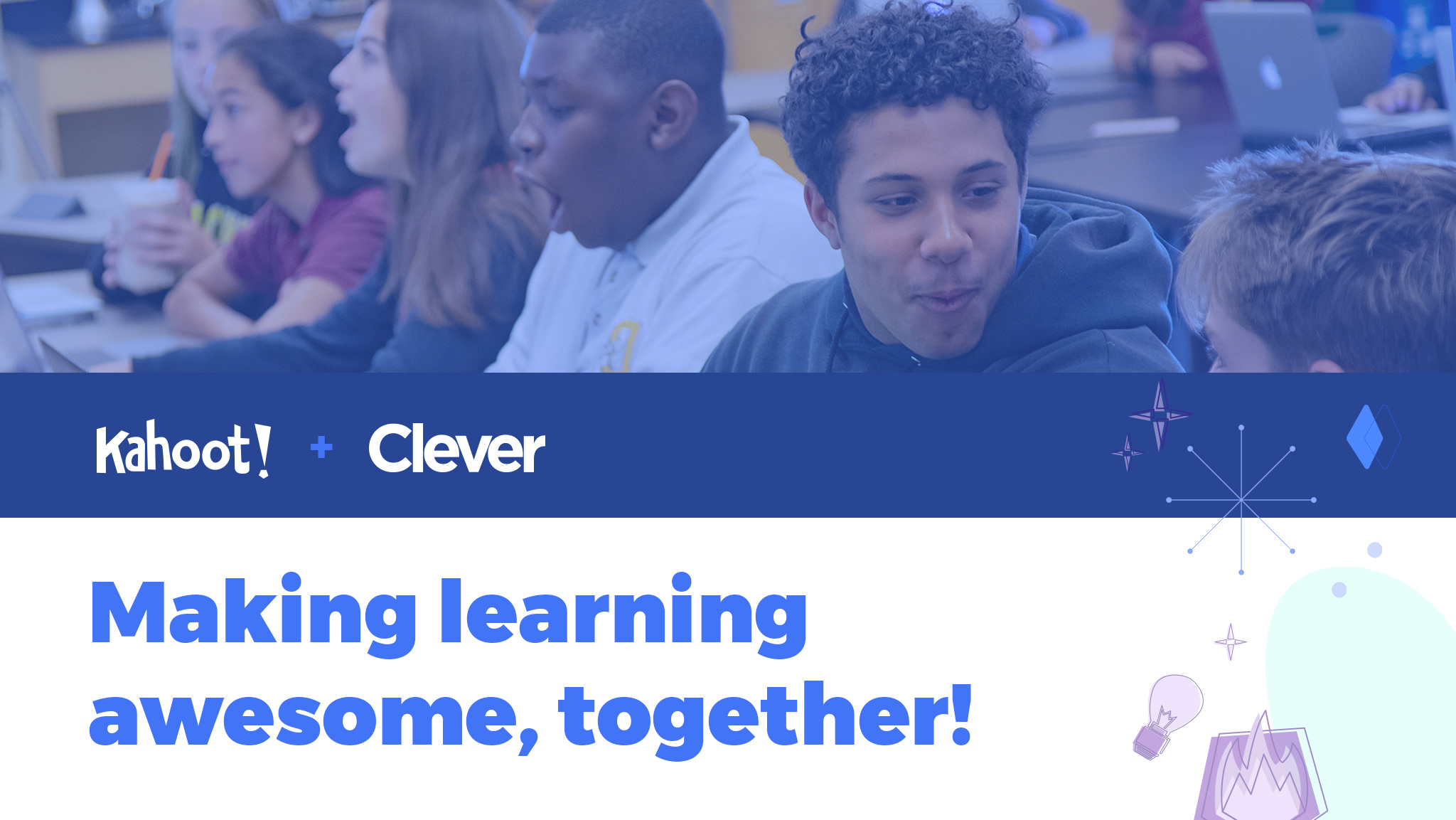 For further information, please contact:
About Kahoot!
Kahoot! is on a mission to make learning awesome! We want to empower everyone, including children, students, and employees to unlock their full learning potential. Our learning platform makes it easy for any individual or corporation to create, share, and play learning games that drive compelling engagement. Launched in 2013, Kahoot!'s vision is to build the leading learning platform in the world. In the last 12 months, 279 million games have been played on the Kahoot! platform with 1.6 billion participating players in more than 200 countries. The Kahoot! family also includes award-winning DragonBox math learning apps, the Poio learn to read app, the Drops language learning apps, the Actimo and Motimate employee engagement and corporate platforms and Whiteboard.fi, the online whiteboard tool for all educators, teachers and classrooms. The Kahoot! Group is headquartered in Oslo, Norway with offices in the US, the UK, France, Finland, Estonia, Denmark and Spain. Let's play!
About Clever
Clever is on a mission to unlock new ways to learn for all students. Since 2012 our team has been driven by a belief that technology is a powerful lever to make learning more engaging, give teachers superpowers, and advance educational equity. Now, more than 50% of US K-12 students use Clever's single sign-on and secure portal for simplified access to a world of digital learning. Over 89,000 schools, including 96 of the top 100 U.S. school districts, and a network of leading application partners rely on the Clever API for speedy implementation and seamless student engagement. Clever has offices in San Francisco, California and Durham, North Carolina, and you can visit us anytime at clever.com.