News
Bishop McNally High School senior gives a shoutout to Kahoot! in graduation speech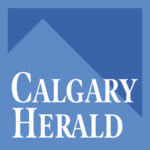 Graduating high school senior reminisces about Kahoot! competition in graduation speech
Graduating senior takes a trip down memory lane in graduation speech, mentioning Kahoot! games as a favorite activity among students.
Are you a teacher, business or parent affected by COVID-19?
Teachers
Discover how Kahoot! makes distance and blended learning awesome!
Business
See how e-learning and virtual training tools can help your organization.
Home
Learn how our apps and games can make learning from home fun and engaging.