San Diego Comic-Con (SDCC) is one of the biggest events of the year for entertainment and pop culture fans, and this year Kahoot! games featured on the lineup of fan activities.
The comic book and entertainment convention, which has been held every year since 1970, went virtual for the first time this year due to COVID-19, launching Comic-Con@Home. The free online event was hosted from July 22-26, and featured in their virtual offerings was a series of Kahoot! challenges.
The official kahoots invited attendees to put their pop culture fan knowledge to the test, with trivia about the history of Comic-Con, anime, tabletop gaming, Marvel, DC, and more.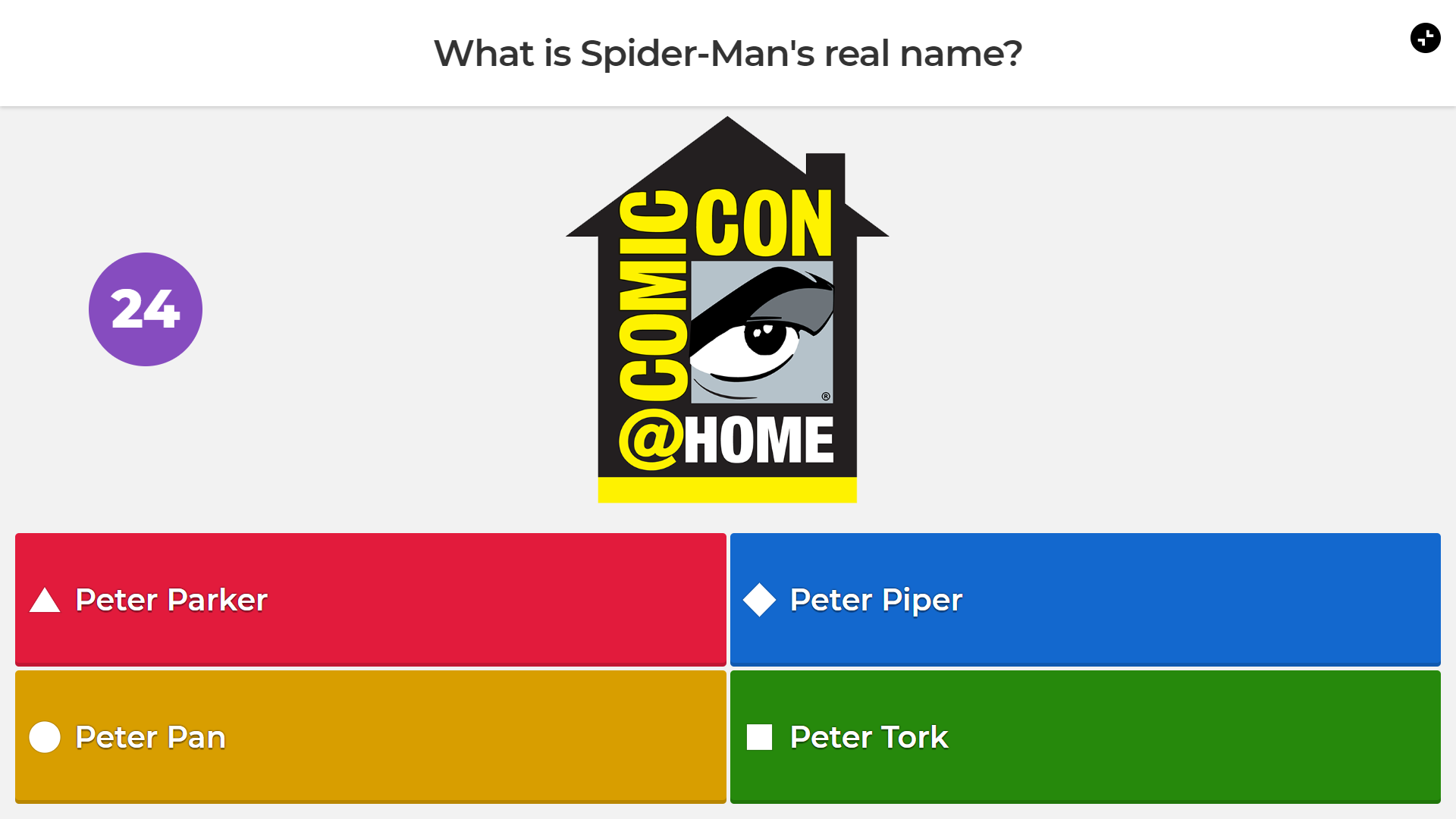 SDCC 2020 boasted an exciting lineup of activities for virtual participants, including panels with stars and producers of Star Trek, Marvel's 616 series, The Walking Dead, as well as educational panels with writers, teachers, and creators across entertainment.
While the Kahoot! challenges have ended, you can still play all of the kahoots or even challenge your friends by visiting the official Comic-Con International Kahoot! page.
Sign up for an account to get started discovering more fun trivia games or creating your own.