News
Kahoot! games feature in congressional candidate's virtual campaign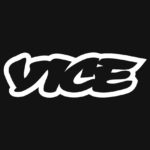 Congressional candidate plays Kahoot! games to connect with her community 
Kristy Gnibus decided, congressional candidate for Pennsylvania's 16th District, discusses virtual campaigning and playing Kahoot! games with community members.
Are you a teacher, business or parent affected by COVID-19?
Teachers
Discover how Kahoot! makes distance and blended learning awesome!
Business
See how e-learning and virtual training tools can help your organization.
Home
Learn how our apps and games can make learning from home fun and engaging.