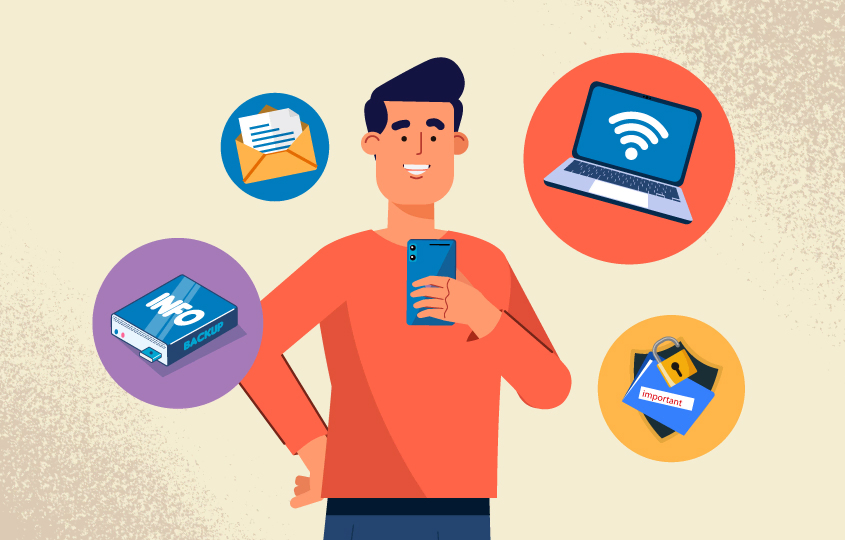 Who's the next victim? It could be you! Cyber criminals, specializing in online campaigns like phishing, malware injections and ransomware are constantly looking for fresh prey. So to protect your company, you need to build a knowledge firewall and properly train your team to recognize hostile behavior before it turns into a major – and expensive – problem for your company.
Making cyber security engaging
In partnership with The Norwegian Center for Information Security (NorSIS) Motimate, Kahoot!'s fun and easy learning app, has designed a series of courses that arm teams with knowledge and know-how to beat off malicious forces. 
– Using engaging content and the latest gamification techniques, these interactive courses, available in both English and Norwegian, have proved vastly more successful than traditional training methods since the launch in 2021, says Eivind Reiner-Holm, acting CEO of NorSIS. 
This October, as a part of the European Cyber Security Month, NorSIS will focus on threats linking to social engineering; attempts to manipulate people to share private information or conduct actions beneficial for the attacker.

Among the top 10 global risks
Cyber security and data protection can be complex, technical things to get your head around. They can also be pretty dry. And because the threat posed by cyber crime is fairly abstract, it's easy to lose sight of the risks associated with logging on. 
But while the threat may be abstract, the costs to business are anything but: the World Economic Forum's (WEF) Global Risks Report, published earlier this year, listed cyber security among the current and future top 10 risks globally. And the cost of cybercrime is projected to hit an annual $10.5 trillion by 2025, according to Cybersecurity Ventures. 
Clearly it's important for everybody – and that means everybody, not just IT staff – to keep their security skills sharp.
Why internet security and safety training needs to be interactive
This is why we, for the first time, are also offering free Kahoot! Courses, available for all, to increase the knowledge and awareness among the general population about the threats and help them avoid becoming the next victim.
In Motimate and Kahoot! we believe that all training, also internet security and safety training, should be interactive. This requires participants to actively engage with the material, helping them understand and remember concepts better than passive learning methods. It also allows learners to practice skills and apply what they've learned in real or simulated scenarios. And of course – we offer tracking and reporting features, enabling our customers to demonstrate compliance with their cyber security training requirements.
Interested in cyber security courses for your organization? Learn more.