At Kahoot!, we believe that creating a healthy, supportive, and inclusive environment at work is key for a thriving team, and business. It helps prevent burnout, keeps us engaged, and inspires us to be creative every day. But what does employee wellness look like in action at Kahoot!?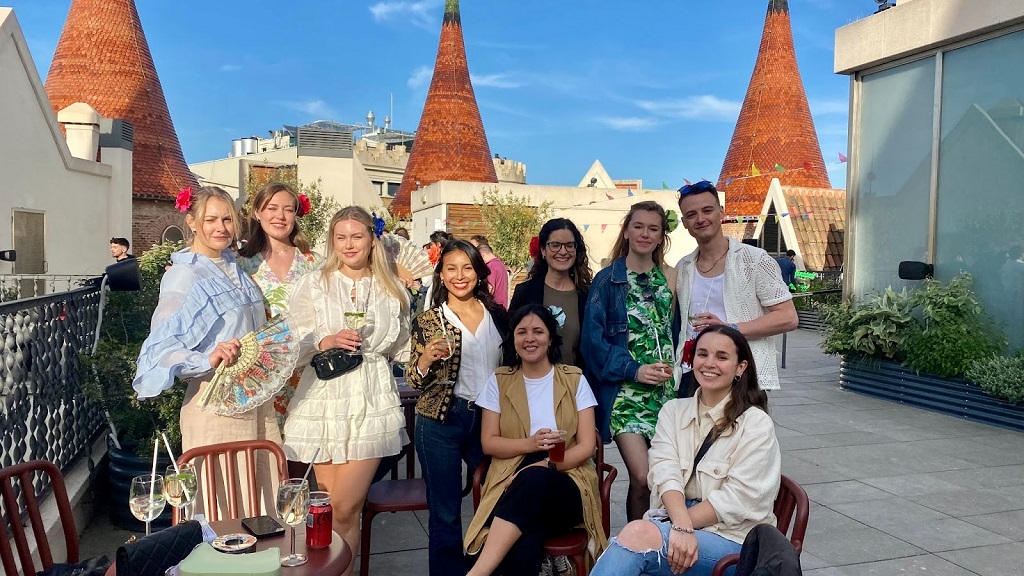 Getting social
One of the most important factors for good mental health is having a sense of connection and belonging with those around you. It's vital we make time to foster this at work too. For the K!rew, we get together in-person and virtually for all kinds of fun, from cooking classes to sharing delicious food, Friday meetups to celebrating holidays, and beyond. Of course, no get-together is complete without a kahoot, which we play to welcome new K!rew members, get amped up for the day at Breakfast Club, and stay connected with our global team.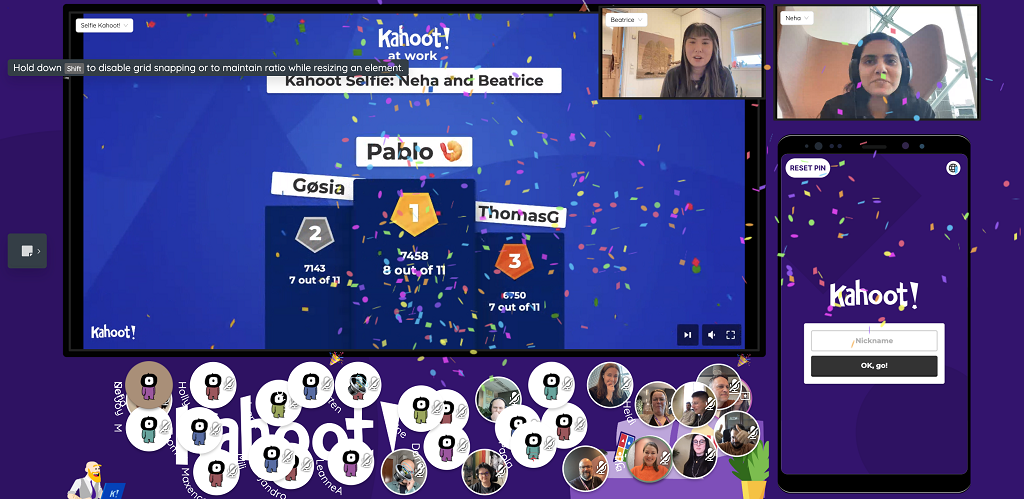 Work hard, play hard 
Research shows that exercise is a great way to boost our mental health, and doing it together can take teamwork to the next level. It's also a great way to get to know each other better outside the office, and even enjoy some fresh air and sunshine! At Kahoot!, we're always ready to get our game face on, whether on the field, the courts, the slopes, or beyond. This month, our team in Oslo joined in the world's biggest relay race: the annual Holmenkollstafetten!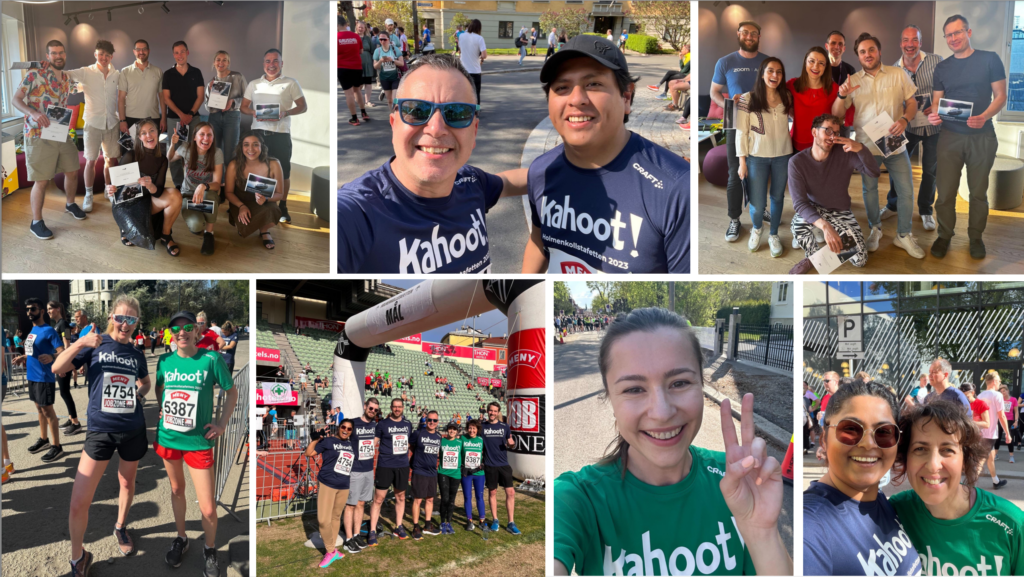 Staying curious
Lifelong learning is in our DNA here at Kahoot!, and we're lucky to always have opportunities to feed our curiosity, get inspired, and learn new ideas and skills from each other. Recently, we've gathered for fascinating workshops on psychological safety, as well as coaching and bias training. Through these experiences, we learn how we can better support each other and contribute to a healthy work environment for all.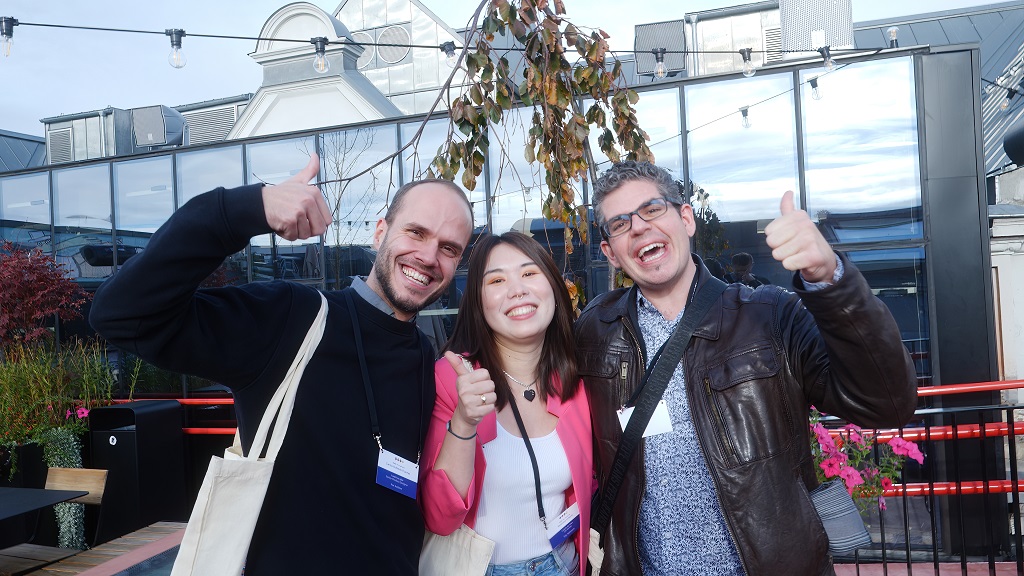 The power of gratitude
Feeling appreciated at work goes a long way to keeping us motivated, engaged, and excited for the next day. We love celebrating the K!rew's achievements, whether personal successes, team wins, or company milestones (like our recent 10th anniversary since launch!).
We're lucky to work with an incredible group of people here at Kahoot!, and we're committed to supporting all our K!rew members around the world to thrive, inside and out. 
Interested in joining the K!rew? Visit our jobs page to find out more!