The week of Election Day in the United States is here, and many parents and teachers are looking for ways to educate students about the political process and foster meaningful civic engagement both in time of the election and to help understand what will follow.
To support students in learning about current events and civics in an engaging and kid-friendly way, Kahoot! Academy has teamed up with PBS NewsHour EXTRA to launch a collection of games that cover key issues about this year's election for students and learners of all ages.
We will also be rolling out more content after the election to help students understand changes in government and ways to stay engaged in civic life, even for those too young to vote. We will continue to add to the Election 2020 quiz set through the inauguration as we explore the key electoral issues like the potential transfer of power, voting rights and the role of the Supreme Court.
PBS NewsHour EXTRA is dedicated to providing educational resources for teachers and students from grade 6 to 12, including lesson plans, education stories and classroom resources to teach students about news and media literacy.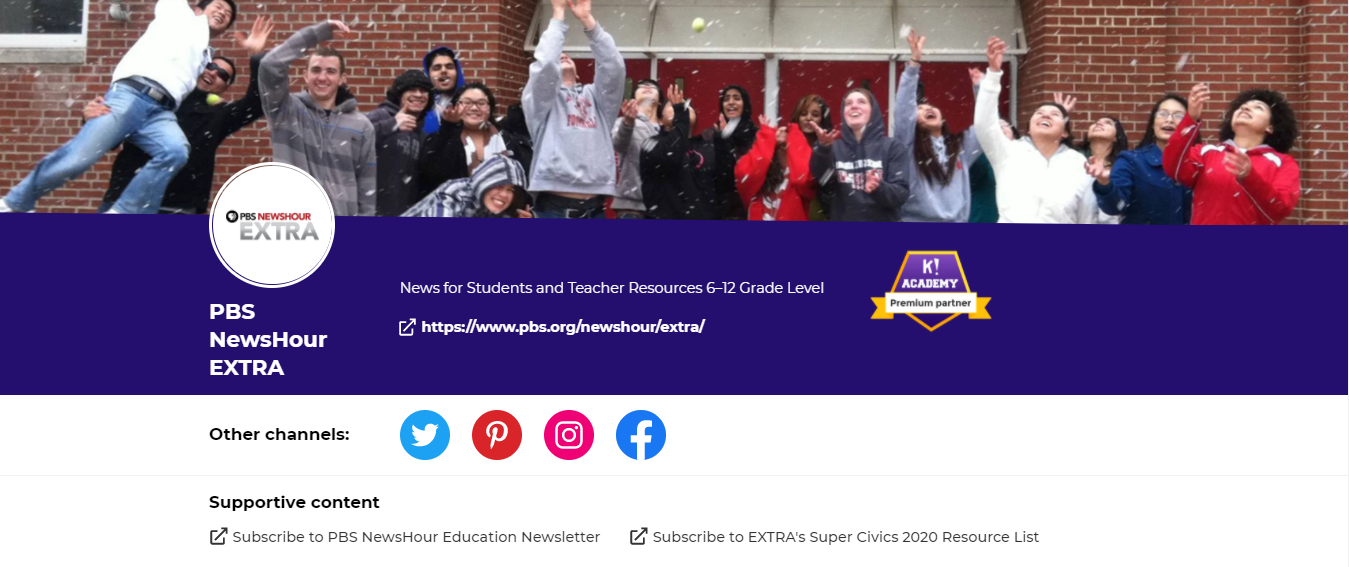 Engaging students in Election 2020
As students play the three learning games already launched in the Election 2020 collection, they can test their knowledge and learn new facts about politics today, helping them build a foundational understanding of how American elections work, the candidates' stances on key issues and the importance of local elections. The collection's most popular game, "Election 2020 Kahoot: What You Need to Know!" has now been played by over 135K participating players.
Students also have the opportunity to express their own opinions about hot-button issues, including health care access, mask wearing during COVID-19 and more. By playing these games, students can not only become more informed about current events, but also practice using their voice and actively engaging in issues that matter.
Look for more games to follow in the coming days and weeks!
Inspiring civic engagement even while at home
As many schools continue with distance or hybrid learning, it can be difficult to foster meaningful discussions with students on politics and current events. However, in these unprecedented times, it's more important than ever that all students are equipped with the tools to understand and get involved in the issues they care about. This series of kahoots offers students and learners of all ages a chance to strengthen their civic knowledge and join the conversation in a fun and engaging way, whether they're in the classroom or at home.
Learn more about this kahoot collection and play them with your kids or students on the PBS NewsHour EXTRA Kahoot! Academy Premium partner page.