While many schools and educational activities around the world remain closed or limited due to COVID-19, it's more important than ever to continue engaging, empowering and inspiring young learners, whether they're in the classroom or at home.
Kahoot! is passionate about empowering everyone to unlock their learning potential. To support students and learners of all ages in discovering powerful and inspiring women from past and present, Kahoot! Academy has collaborated with Rebel Girls to launch a new collection of games, available to play for free. Perfect for celebrating Black History Month and Women's History Month, these kahoots can be played anywhere—in the classroom, during a virtual class or independently at home.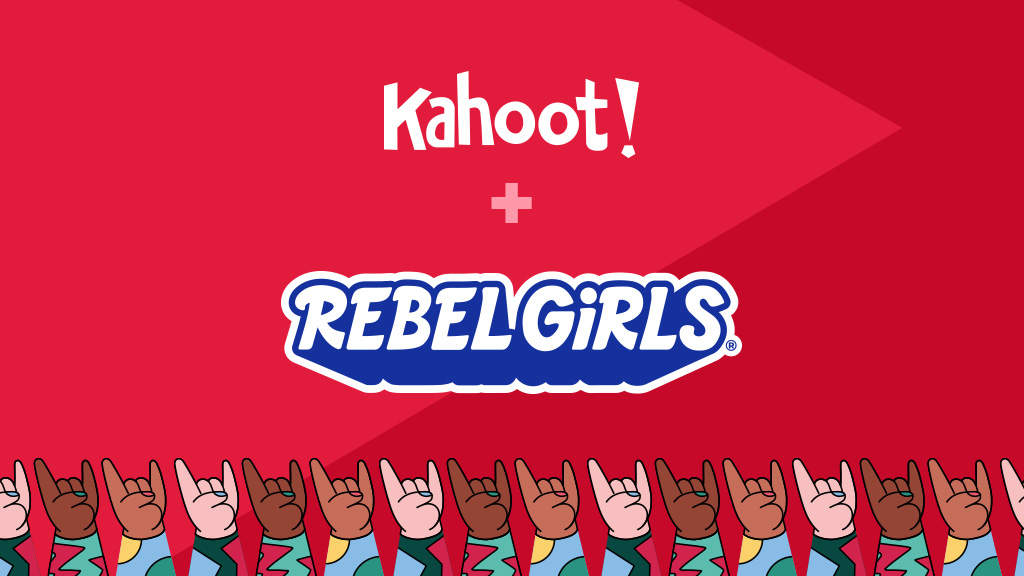 Rebel Girls is the global, girl-driven entertainment brand behind the best-selling children's book series and award-winning podcast, Good Night Stories for Rebel Girls. The company's mission is to build confidence in girls around the world through inspiring stories of remarkable women throughout history and today. Additionally, Rebel Girls offers educational experiences through digital media, toys and more. Through these diverse stories that show women breaking barriers across the globe, Rebel Girls inspires girls and learners of all ages to follow their dreams and realize their potential.
"Empowering learners to reach their full potential is our purpose at Kahoot!, so teaming up with Rebel Girls to empower and inspire children is an amazing fit," said Craig Narveson, Director of Strategic Partnerships at Kahoot!. "I'm a huge fan of Rebel Girls, and have seen the positive impact of their books with my own 7-year-old daughter. I couldn't be more excited to join forces with Rebel Girls to bring stories of extraordinary women to life in a new and interactive way for children around the world."
With six engaging learning games in the collection, users can build their knowledge of history-making women across four key categories: leaders, creators, champions, and innovators.
Learners can explore the experiences and achievements of women artists like Frida Kahlo and athletes like Serena and Venus Williams. They can discover extraordinary women musicians such as Nina Simone, travel through history to learn about political leaders like Cleopatra, meet barrier-breaking businesswoman Madam CJ Walker and much more. The collection also features a game all about "Phenomenal Black Women Who Made History," which can add interactivity and engagement to any Black History Month or Women's History Month curriculum unit.
"Too often, children's books and education do not adequately recognize or celebrate women's accomplishments," said Lilly Workneh, Rebel Girls Head of Digital Content. "Rebel Girls is filling the gap and excited to partner with Kahoot! to bring these stories to life in delightful and fun ways through our new slate of online games."
Learn more about this collection and play the kahoots with your kids or students today on the Rebel Girls Kahoot! Academy Premium partner page.