While awareness and understanding of neurodiversity (including neurological differences like autism, ADHD, dyslexia, and dyspraxia) have grown significantly in recent years, many neurodivergent people still do not receive the support and accommodations they need to thrive. Neurodivergent students who have shifted to virtual learning may find it even more challenging to access resources and stay organized without in-person support.
To help empower learners of all ages to create inclusive and compassionate spaces where everyone can unlock their full potential, Kahoot! Academy has partnered with Tiimo to launch a collection of fun and engaging learning games that can be played in the classroom or at home.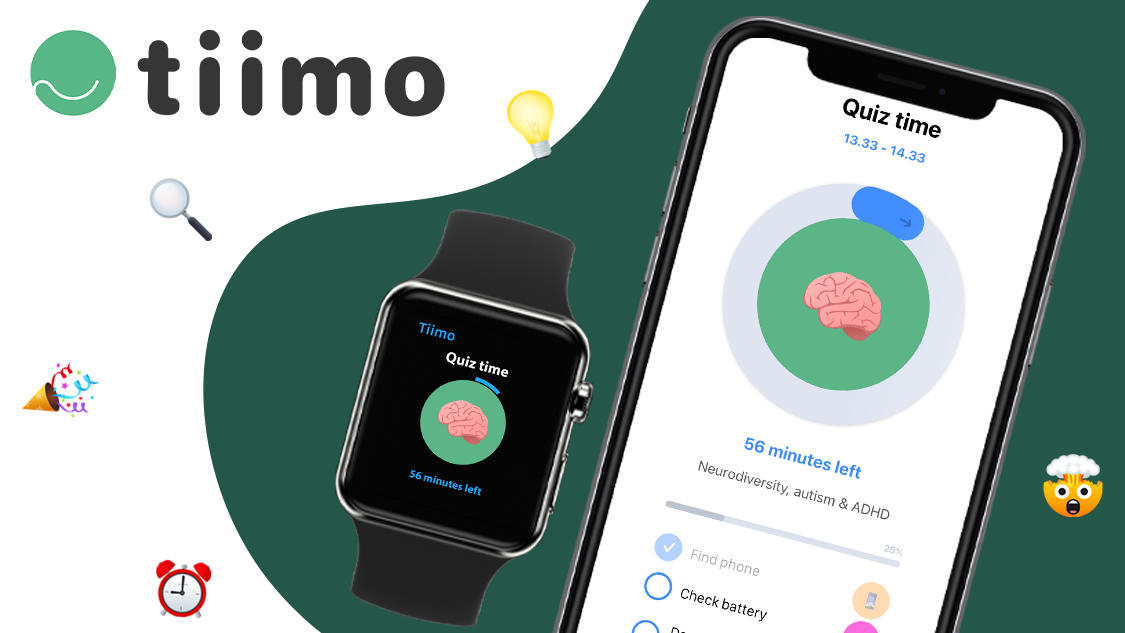 Tiimo is an award-winning startup with an app designed to support youth with ADHD and autism to build routines that work for them, support organization, and strengthen their time management skills in a more visual and motivating way.
"What's so great about this partnership with Kahoot! is that we share the mission of inclusion and unleashing the potential within every person," said Thomas Nymark Horsted, CCO, Tiimo. "We believe in giving people the tools they need to thrive in everyday life. That's what our app is all about. And by giving people the educational tools they need to understand neurodiversity, participants in our games will be able to create relationships and environments that are more inclusive, understanding and compassionate. So we are absolutely thrilled to partner with Kahoot! on this!"
Busting myths about neurodiversity
The five learning games in this new collection invite students, parents, teachers and learners of all ages to test what they know about ADHD and autism and discover fascinating facts about neurodiversity.
Because of a lack of widespread education and awareness of these topics, there are many common misconceptions that make it even more difficult for neurodivergent people to thrive in many school and work environments. By exploring these games, players can debunk myths about autism and ADHD, as well as gain a deeper understanding of different ways of experiencing the world across the diversity of human neurology.
Encouraging inclusivity in the classroom and beyond
Today, many learning and community environments are geared toward neurotypical brains, making them challenging for neurodivergent individuals to navigate. With COVID-19 disrupting routines and in-person support systems, it is more important than ever to foster understanding of what neurodivergent students need to succeed. Through this collection of games from Kahoot! Academy and Tiimo, learners of all ages can develop valuable skills and knowledge to create more inclusive spaces at home, in class or in their community.
"Inclusivity is one our core values at Kahoot!, so we're thrilled to share this exciting collaboration with Tiimo to make neurodiversity myth busting accessible and engaging for students, teachers, parents and learners of all ages worldwide," said Craig Narveson, Director of Partnerships, Kahoot!. "With this partnership, we hope to empower both learners and educators to build inclusion, grow their knowledge and celebrate neurodiversity."
Learn more about this kahoot collection and play them today on the Tiimo Kahoot! Academy Premium partner page.