El CEO de Kahoot!, un unicornio apoyado por SoftBank, Disney y Microsoft, comparte cómo planean convertirse en la plataforma de aprendizaje líder mundial tras la pandemia — Business Insider España (Spanish)
How is Kahoot! moving toward the vision of becoming the leading learning platform in the world? In an interview with Business Insider España, Eilert shared thoughts on Kahoot!'s growth story, as well as a look at what's next for Kahoot! in a post-pandemic and hybrid learning future.
Kahoot! får to nye direktører — Finansavisen
(Norwegian)
Kahoot has announced the hiring of Jostein Håvaldsrud as Group CTO and Trine Haaland Danjalsson as Corporate Legal Director of Kahoot! Group.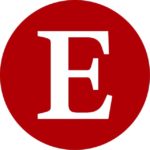 L'année où tout a changé pour le secteur de l'edtech — Les Echos
(French)
Les Echos explores the surge of investment in digital learning platforms for K-12 education, highlighting Kahoot!'s strong growth in the last year.
God vekst for Kahoot i første kvartal: Kjøper opp selskap — E24
(Norwegian)
Kahoot! reports strong growth in its Q1 2021 trading update, as well as announcing the acquisition of Motimate.
強い会社は「学びの場」 元社員さえ戦力に — Nikkei
(Japanese)
Nikkei spotlights Kahoot!'s recent milestones, including starting to trade on the Oslo Stock Exchange main list, as well as exploring how Kahoot! is being used to bring engaging learning to workplaces globally.
Kahoot! baraja salir a Bolsa en un segundo mercado para acompañar su expansión — CincoDías
(Spanish)
In an interview with CincoDías, Kahoot! CEO Eilert Hanoa shared insights into Kahoot!'s journey, as well as looking ahead to plans for expansion globally.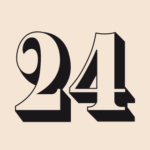 Scuola, 4 app da non perdere per rendere divertente la didattica a distanza — Il Sole 24 Ore
(Italian)
Il Sole 24 Ore features Kahoot!—now available in Italian on the mobile app—as one of the top education apps to add fun to learning.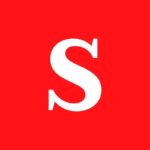 La plataforma de aprendizaje Kahoot! empezó a cotizar en la Bolsa de Oslo — Semana
(Spanish)
As Semana highlights, Kahoot! has started trading on the Oslo Stock Exchange main list after a year of strong growth, and is now available to an even broader base of global investors who are passionate about making learning awesome.
Please visit Kahoot! News to stay up to date on company news and updates.