Jeux vidéo: la boîte à outils (presque entièrement) ludique de la rentrée — Le Journal de Montréal
(French)
In Le Journal de Montréal's top picks for digital learning platforms to support educators and students in the new school year, the Kahoot! DragonBox math apps are named must-haves for all learners to develop key math skills at their own pace.
Gaming para conectar equipos — La República
(Spanish)
Pilar Ibáñez, an organizational wellness consultant, speaker and writer, recommends Kahoot! as a user-friendly platform to bring interactivity and joy to presentations, as well as to gather feedback from audience members.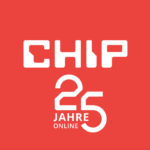 Kahoot iPhone- / iPad-App — CHIP
(German)
The popular tech publication CHIP is showcasing the Kahoot! mobile app as a top tool to engage learners through friendly competition and play.
Образование становится игрофицированным. Как игровым и EdTech бизнесам объединиться и заработать — Forbes
(Russian)
Forbes highlights Kahoot! as an example of a popular learning platform that engages students through friendly competition and play.
Deu Kahoots per a aprendre llengua — VilaWeb
(Catalan)
VilaWeb introduces its readers to the Kahoot! experience and shares how the platform can be used to support language arts learning, including offering ten kahoots to play today.
Please visit Kahoot! News to stay up to date on company news and updates.