Kahoot-aksjen mest populær blant Nordnets kunder — Dagens Næringsliv
(Norwegian)
Online broker Nordnet reports that Kahoot! was the most popular share among its customers in May.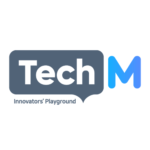 [기고] 코로나로 달라진 직장 교육 환경과 나아가야할 방향 — Tech M
(Korean)
Workplace learning has undergone a huge evolution over the past year as organizations around the world have adopted digital solutions for remote and hybrid teams. James Micklethwait, head of Kahoot! at work, shares insights into how corporate learning has changed over the past year and how companies can innovate to create future-ready learning systems for their employees.
Kahoot nedir? Kahoot oyunu nasıl oynanır, tarihçesi nedir? — Haberler.com
(Turkish)
Haberler.com introduces readers to the Kahoot! experience, exploring the platform's history and origins, features, learning benefits and how to get started as a Kahoot!'er.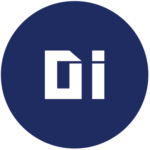 재택근무 시대, 게임으로 직원들의 동기부여를 높이자! — Digital Insight
(Korean)
As remote and hybrid work systems have become an established norm in companies and organizations across the world, a proactive approach to keep team members engaged is more important than ever. In this article on Digital Insight, James Micklethwait, who leads Kahoot! at work, shares advice on adopting play as a key method to strengthen company culture, no matter where employees are located.
線上期末考 新北教局建議採多元評量 — UDN
(Chinese)
The Education Bureau in New Taipei City announced Kahoot! as one of the 10 platforms recommended for online assessments, enabling educators to track students' learning through fun and engaging learning games.
30 roliga frågor om födelsedagsbarnet till Kahoot — Nhyeter24
(Swedish)
Nhyeter24 shows how families can celebrate their kids' birthdays in style with custom-made kahoot games all about the guest of honor.
Please visit Kahoot! News to stay up to date on company news and updates.