News
Future-proofing your organization with Kahoot!
What do companies like Capgemini, Compass Group, Pfizer, Microsoft, Nestlé, and Scotiabank have in common, other than being leaders within their respective industries? They all share a commitment to investing in their employees and business and use the Kahoot! learning suite to do it efficiently and with high impact. 
In today's dynamic world, technological advancements, market shifts, and changing customer demands require employees to continually update their skill sets. According to World Economic Forum 50% of all employees will need reskilling due to adopting new technology by 2025,. Five years from now, over two-thirds of skills considered important in today's job requirements will change. 
Reskilling and upskilling are vital strategies for companies to adapt to this rapidly evolving business landscape. And while reskilling refers to the process of training employees in new skills that are different from their current roles, upskilling involves enhancing existing skills to keep up with industry advancements.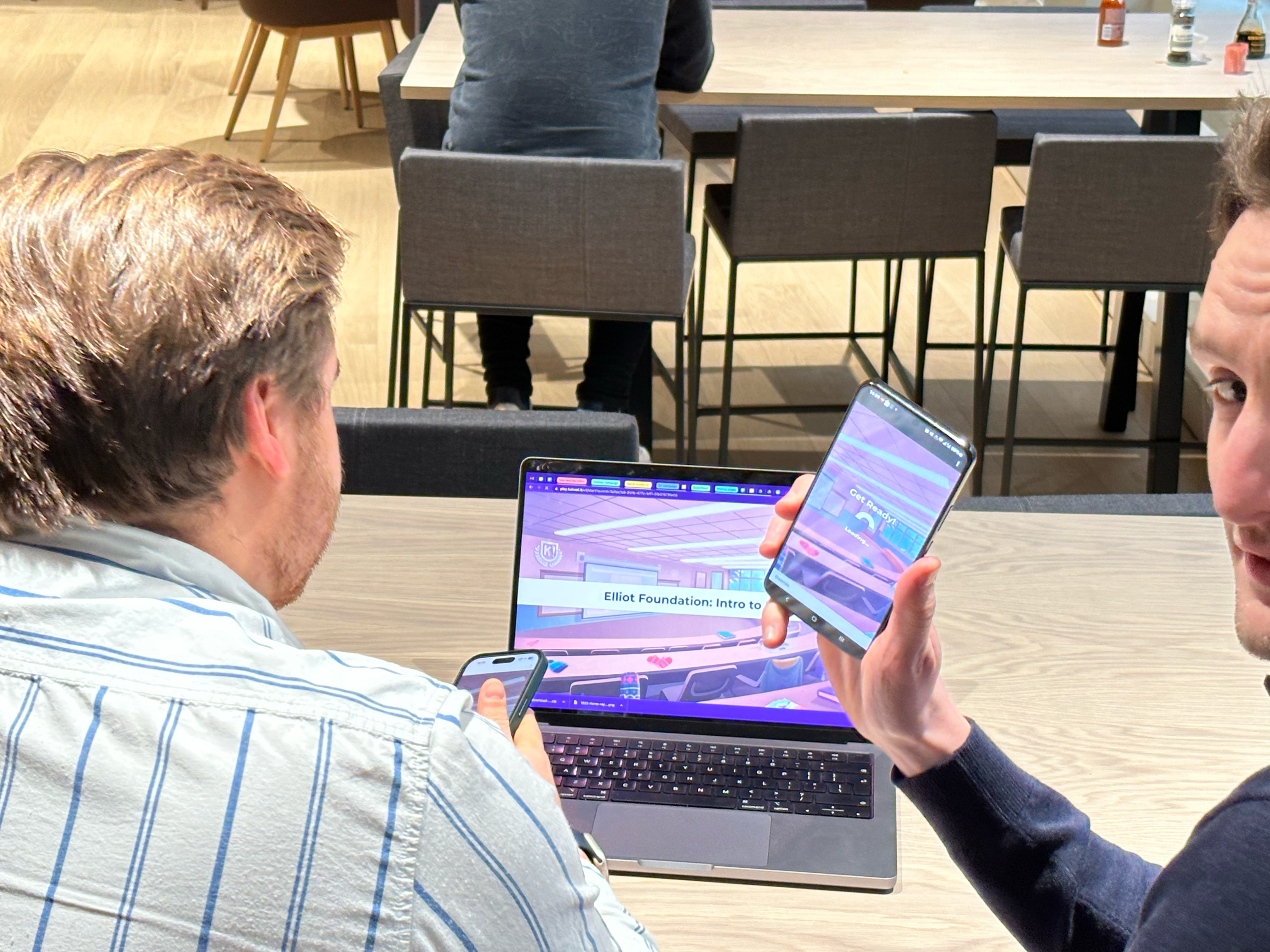 The go-to-tool for learning
Kahoot! has become the go-to-tool for interactive, gamified, and collaborative learning experiences for all reskilling and upskilling initiatives.
"We're 100 percent focused on talent development, always thinking about new ways and new opportunities to develop and upskill our people around the world. And hence, Kahoot! has become a key component in our learning culture. The platform allows us to create an interactive atmosphere in which we keep learners engaged and achieve our learning objectives", explains Ana-Gabriela Aguilar, Technology Learning Portfolio Lead in Capgemini, a long time Kahoot! 360 customer. 
And the consultants in Capgemini are not alone. Used in organizations of all sizes, from small entities to global enterprises, our versatile platform and diverse suite of learning tools enhances employee engagement, knowledge retention, and promotes a continuous learning culture within organizations.
Mutual benefits for companies and employees
James Micklethwait, Vice president for Kahoot! At Work, Kahoot!'s offering for businesses, sees an increased interest from companies looking for engaging learning. 
"Management and HR have realized that investing in reskilling and upskilling programs benefits both the employees and the company", James says. 
"Reskilling and upskilling empower employees to stay relevant and competitive in their careers while boosting employee morale, engagement, and job satisfaction For companies, it contributes to the overall agility and innovation and prepares them for the changes happening now", he adds. 
Would you like to learn more about how you can reskill and upskill your workforce with Kahoot!? Read more about Kahoot! 360 here.