We are pleased to share that Clever and Kahoot! have ranked among the most frequently used digital learning apps in K-12 school districts across the United States, according to the 2022 EdTech App Report. The report from Lightspeed System—an online learning safety solutions provider for K-12 schools—is based on data from over 100 U.S. school districts, with enrollments varying from 200 to over 200,000 students.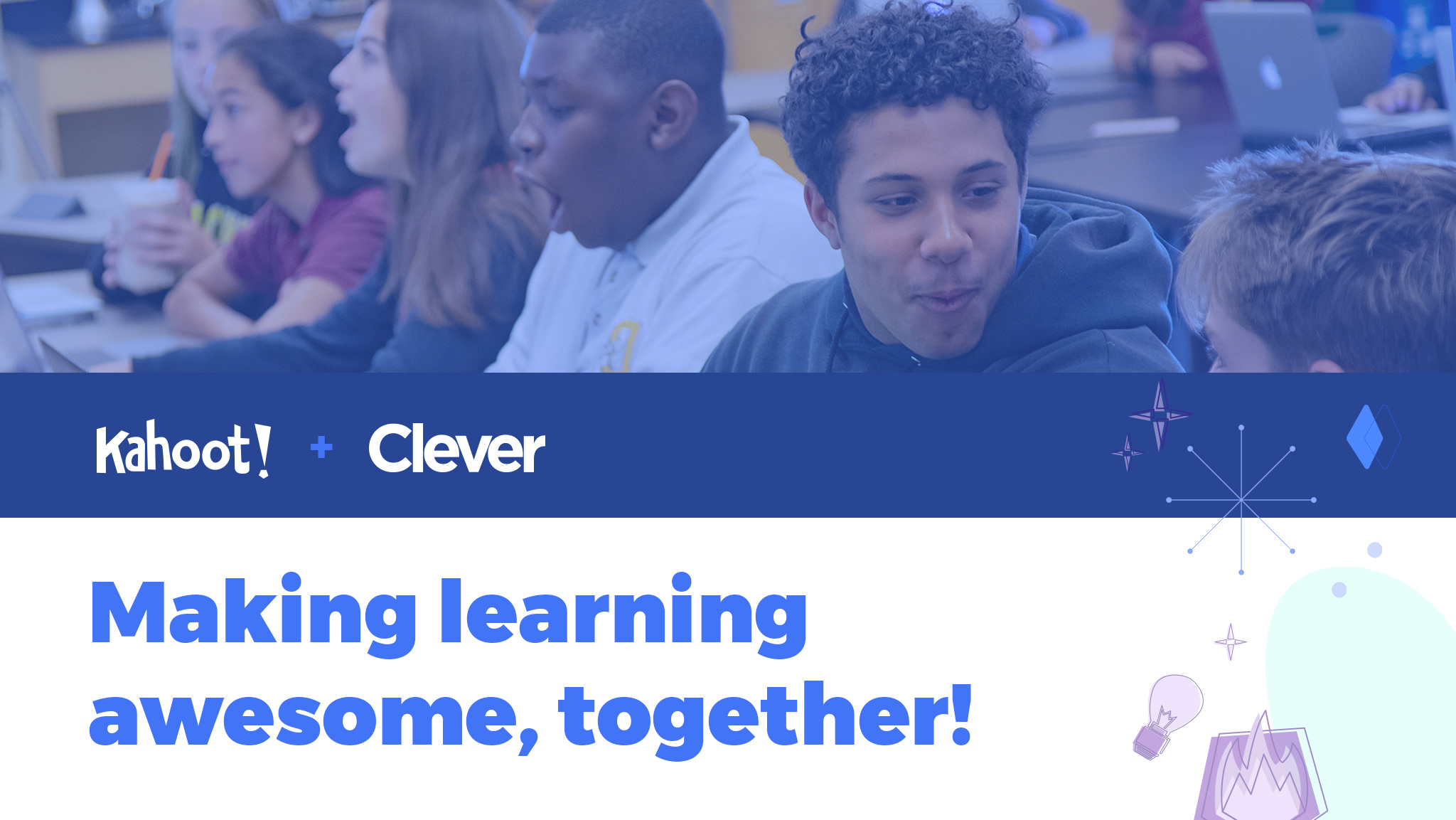 With the purpose of shedding light on how students, educators and schools are actually using learning technology today, this year's EdTech App Report showed that while most school districts utilize over 2,000 EdTech apps, 99% of students' interaction with digital learning is with only 300 apps, with each student engaging with a median of 72. Among all these solutions, Clever and Kahoot! are named as the #3 and #4 apps students and teachers use most often at school, following Google Workspace and YouTube.  
The report also shows that education technology continues to be a key component of learning, with more than half of students actively engaging with EdTech for over two hours each day. 
"At the Kahoot! Group, we share a passion for creating digital learning experiences that are engaging, meaningful, intuitive and safe, and we are delighted to see that our Kahoot! Group solutions continue to be among U.S. educators' and students' top go-to EdTech apps," said Eilert Hanoa, CEO at Kahoot!. "We feel honored that Clever and Kahoot! have both been named in the top 4 most extensively used learning apps in U.S. K-12 school districts, and we're excited to continue to innovate and develop the solutions for educators and learners everywhere, to make learning awesome."
Kahoot! is now used by close to 9 million educators worldwide to power engagement in learning through interactivity, friendly competition and play, with 10K schools and school districts using Kahoot! EDU site licenses to bring Kahoot! to the entire school or district. Clever is also used by 1.4 million monthly active teachers and 23 million monthly active students, providing solutions to secure and simplify access to digital learning for approximately 70% of U.S. K-12 schools. 
Read more about how Kahoot! and Clever are empowering educators, schools and school districts to make learning with technology safer, simpler and more engaging for all.
To stay up to date on company news and updates, visit and subscribe to Kahoot! News.
About Kahoot!
Kahoot! is on a mission to make learning awesome! We want to empower everyone, including children, students, and employees to unlock their full learning potential. Our learning platform makes it easy for any individual or corporation to create, share, and host learning sessions that drive compelling engagement. Launched in 2013, Kahoot!'s vision is to build the leading learning platform in the world. Since launch, Kahoot! has hosted hundreds of millions of learning sessions with 8 billion participants (non-unique) in more than 200 countries and regions. The Kahoot! Group includes Clever, the leading US K-12 EdTech learning platform, together with the learning apps DragonBox, Poio, Drops, Actimo, Motimate, and Whiteboard.fi. The Kahoot! Group is headquartered in Oslo, Norway with offices in the US, the UK, France, Finland, Estonia, Denmark, Spain and Poland. Kahoot! is listed on the Oslo Stock Exchange under the ticker KAHOT. To learn more, visit us at kahoot.com. Let's play!