We are excited to share that LearnPlatform, which helps educators and administrators organize, streamline and analyze the effectiveness of their education technologies, has named both Kahoot! and Clever in the top 7 ranking of their EdTech Top 40 Mid-Year Report 2021-22. Based on data from hundreds of thousands of educators and millions of students, this report showcases the most popular technology solutions for learning across K-12 school districts in the United States.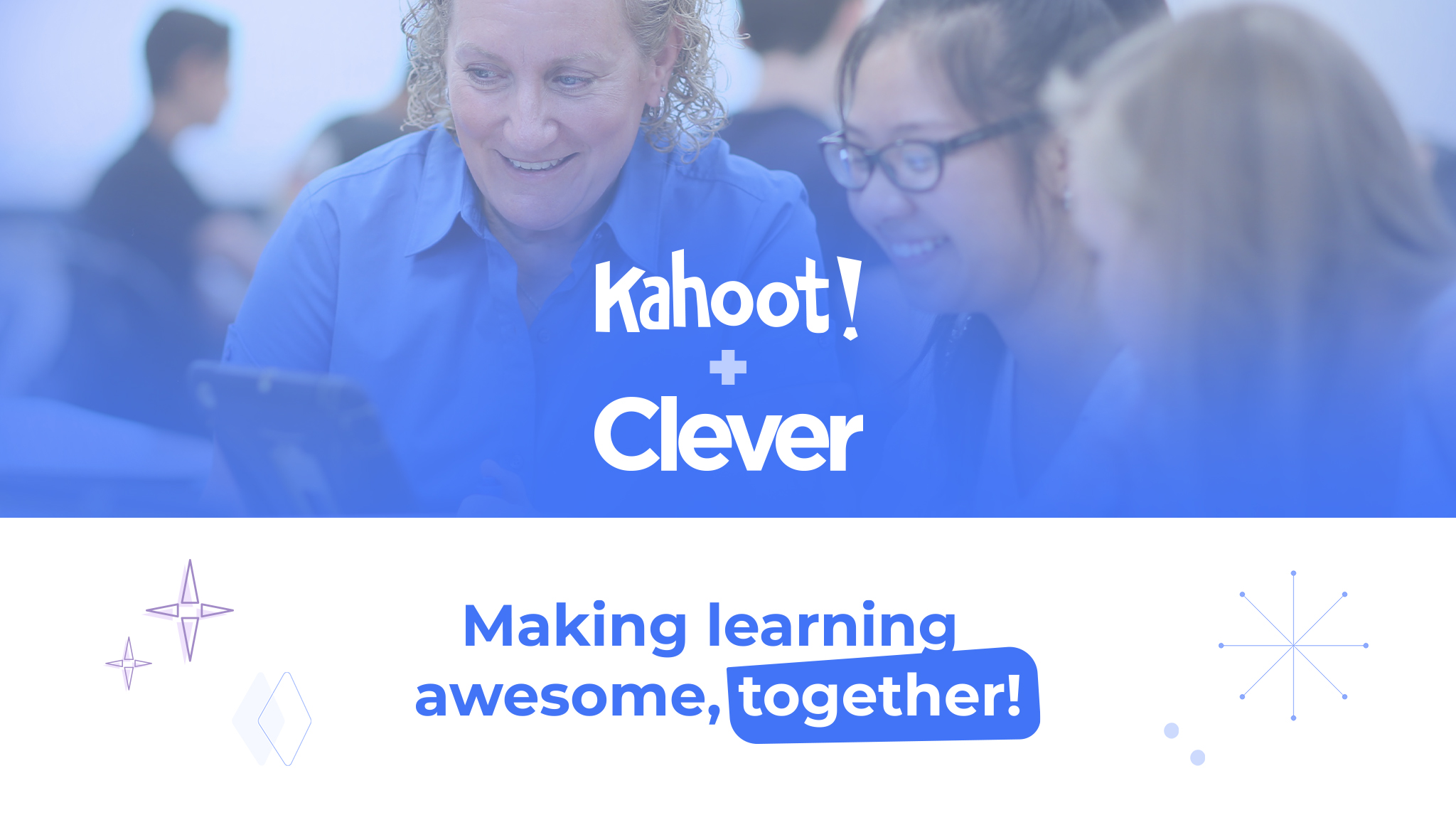 This year, Kahoot! has achieved the #6 ranking, with Clever, a Kahoot! company, following at #7. Our learning solutions are placed second only to Google products and platforms. 
Kahoot! and Clever have also appeared on LearnPlatform's 2021 EdTech Top 40 list last year. Since then, Kahoot! has risen one step higher in the rankings, with Clever rising five. This year's recognition reflects the growth in adoption and usage of Kahoot! and Clever in classrooms, schools and school districts throughout the U.S. 
"At the Kahoot! Group, we are driven by our mission to make learning awesome, with a shared passion and commitment to powering more engaging learning through technology," said Eilert Hanoa, CEO at Kahoot!. "It is a true honor to see both Kahoot! and Clever recognized as two of the most widely used learning platforms in U.S. K-12 school districts. We are excited to continue innovating and delivering even more awesome learning solutions for educators and students."
In the last 12 months, more than 9 million educators globally have used Kahoot! to unleash their students' learning potential and drive compelling engagement in the classroom and virtually, with over 1.4 billion non-unique student participants. More than 65% of U.S. K-12 schools also use Clever to simplify access to digital learning, including 96 of the top 100 school districts in the U.S., with 1.4 million teachers and 22 million students active monthly on Clever.
Learn more about how Kahoot! and Clever are supporting educators, schools and school districts access and create learning experiences that take engagement to the next level.
To stay up to date on company news and updates, visit and subscribe to Kahoot! News.
About Kahoot!
Kahoot! is on a mission to make learning awesome! We want to empower everyone, including children, students, and employees to unlock their full learning potential. Our learning platform makes it easy for any individual or corporation to create, share, and host learning sessions that drive compelling engagement. Launched in 2013, Kahoot!'s vision is to build the leading learning platform in the world. In the last 12 months, 300 million sessions have been hosted on the Kahoot! platform by 30+ million active accounts, with 2 billion participants (non-unique) in more than 200 countries and regions. The Kahoot! Group includes Clever, the leading US K-12 EdTech learning platform, together with the learning apps DragonBox, Poio, Drops, Actimo, Motimate, and Whiteboard.fi. The Kahoot! Group is headquartered in Oslo, Norway with offices in the US, the UK, France, Finland, Estonia, Denmark and Spain. Kahoot! is listed on the Oslo Stock Exchange under the ticker KAHOT. Let's play!