Eilert Hanoa participated in the SpareBank 1 Markets 2021 TMT Webinar hosted on April 13, 2021 (see company presentation)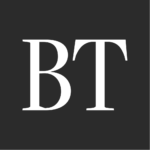 Softbank-backed Kahoot is Asia-Pacific's latest edtech contender — Olivia Poh, The Business Times
In an interview with The Business Times, Kahoot! CEO Eilert Hanoa discusses Kahoot!'s growth journey and plans to expand in the Asia-Pacific market, including creating a more relevant, accessible and engaging experience for users in these geographies.
El CEO de Kahoot!, un unicornio apoyado por SoftBank, Disney y Microsoft, comparte cómo planean convertirse en la plataforma – Héctor Chamizo, Business Insider España (Spanish)
How is Kahoot! moving toward the vision of becoming the leading learning platform in the world? In an interview with Business Insider España, Eilert shared thoughts on Kahoot!'s growth story, as well as a look at what's next for Kahoot! in a post-pandemic and hybrid learning future.
Kahoot & NewsHour EXTRA series: "News Round-up" and "Power of Invention" games — PBS NewsHour EXTRA
PBS NewsHour EXTRA has launched two new series of kahoots on their Kahoot! Academy Premium partner page, designed to spark the curiosity and imaginations of students and learners of all ages. The first series engages learners in the latest U.S. news, with a fresh kahoot released bi-weekly, and the second enables learners to discover the power of inventions in a variety of fields.
Kahoot! baraja salir a Bolsa en un segundo mercado para acompañar su expansión — CincoDías (Spanish)
Kahoot! CEO Eilert Hanoa offered reflections on Kahoot!'s journey, as well as looking ahead to plans for expansion globally in this interview with CincoDías.
Company Spotlight: Kahoot! — Michelle Martin, Money FM 89.3
In an interview with Michelle Martin at Money FM 89.3, Kahoot! CEO Eilert Hanoa shared insights into plans for growth in the Asia-Pacific region, exploring options for a secondary listing and more.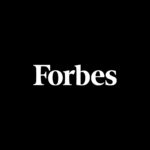 Planning A Return To Work? These Three Issues Could Blindside Your Business — Candice Gottlieb-Clark, Forbes
Forbes contributor and Founder of Dynamic Team Solutions, Candice Gottlieb-Clark, discusses the challenges expected in employees returning to the office and how Kahoot! can be used to strengthen teamwork and facilitate positive communication.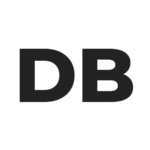 Should your organisation be implementing gamification? — James Micklethwait, Dynamic Business
Game-based learning has grown increasingly popular in the corporate world, particularly as a way to connect distributed teams. In this article, James Micklethwait–who leads Kahoot! at work–shares advice for how corporate leaders and facilitators can get the most out of integrating play into company culture.
強い会社は「学びの場」 元社員さえ戦力に — Keiichi Murayama, Nikkei (Japanese)
Nikkei spotlights Kahoot!'s recent milestones, including starting to trade on the Oslo Stock Exchange main list, as well as exploring how Kahoot! is being used to bring engaging learning to workplaces globally.
Et après… Quelles sont les pratiques de formation à entretenir pour maintenir l'engagement ? — Journal du Net (French)
After a year of working from home, technology has become more integrated into professional learning than ever before, and organizational leaders and trainers have learned a lot about driving effective learning and engagement digitally. In this article on Journal du Net, Kahoot!'s James Micklethwait reflects on the lessons learned from remote work and offers advice on how organizations can apply these lessons to optimize professional learning in the coming years.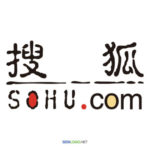 【产品周报】新东方在线回应"集体裁员";尚德2020年净收入22.03亿元 — Sohu (Chinese)
Sohu reports on Kahoot!'s acquisition of Motimate, a corporate and professional learning platform. With this acquisition, in addition to employee engagement platform and fellow Kahoot! Group member Actimo, Kahoot! is strengthening our position in the area of workplace learning and development.
Please visit Kahoot! News to stay up to date on company news and updates.