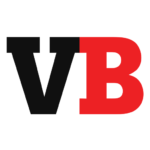 Eilert Hanoa interview: Why the kids education market is booming — Dean Takahashi, VentureBeat
In this in-depth conversation with Dean Takahashi for VentureBeat, Kahoot! CEO Eilert Hanoa shared his thoughts on why and how the market for learning solutions is growing globally, as well as touching on the recent launch of Kahoot! Multiplication by DragonBox and what's ahead in Kahoot!'s mission to make learning awesome.
The 5 Best Android Apps for Creating a Quiz — Ali Arslan, MUO
In a roundup of the top 5 Android apps that enable users to create quizzes, Ali Arslan of MakeUseOf.com recommends Kahoot! for its easy-to-use features that support interactive learning for work, school and home.
SXSW EDU® Announces Winners of the 2022 Launch and Student Startup Competitions — AP News
Nine years after Kahoot! and Clever were named a finalist and winner of the 2013 Launch Competition, Craig Narveson, Director of Strategic Partnerships at Kahoot!, and Dan Carroll, co-founder of Clever, joined SXSW EDU® to host this year's Launch Competition.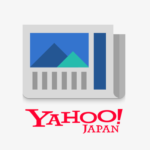 「クイズ」で勉強!?授業がますます楽しくなるアプリ — Yahoo! News Japan (Japanese)
Yahoo! Japan features NewsPicks' profile of Kahoot! as a standout company in the field of tech and culture, highlighting Kahoot!'s growth journey and how the platform is bringing innovation to education through playful learning.
2021年营收1.07亿美元,挪威上市教育公司Kahoot!已推出简体中文版 — QQ (Chinese)
QQ reports on Kahoot!'s Q4 financial results, also highlighting the recent announcement that the Kahoot! web platform and mobile app for iOS and Android are now available in Simplified and Traditional Chinese.
75+ Awesome Websites for Teaching and Learning Math — We Are Teachers
In this top picks roundup of resources for math teachers and learners, We Are Teachers recommends Kahoot! and Kahoot!'s award-winning series of math apps by DragonBox to engage young learners in powering up their math skills in the classroom or at home.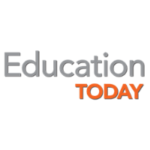 Kahoot! gamifies multiplication — Education Today
Melbourne-based educator Molly Delaney shares her thoughts on Kahoot! Multiplication by DragonBox, the newest addition to the award-winning series of math apps, as well as her experiences successfully engaging students in the classroom with Kahoot!.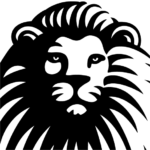 Una competición Kahoot en clase de religión de los niños de Zamora — El Español (Spanish)
Thousands of students from more than 40 schools and institutes are ready to test their knowledge in an online, interactive competition hosted on Kahoot!.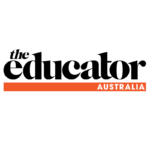 The ed-tech helping casual relief teachers manage busy classrooms — Brett Henebery, The Educator 
In this article from The Educator, primary school casual relief teacher Molly Delaney discusses why she uses Kahoot! to break the ice with new students and spark engagement in the classroom.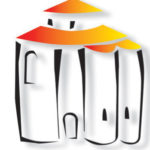 Učenici 1. i 2. razreda Pomorske škole Zadar sudjelovali na nacionalnom natjecanju "Europski kviz o novcu" — eZadar (Croatian)
Hundreds of student teams across Croatia participated in the "European Money Quiz," a competition hosted on Kahoot!, which aimed to motivate students to strengthen their financial literacy skills. 
I campionati Italiani della Geografia tornano in formato 'online': grandi numeri per l'edizione 2022 — Claudia Cella, La Voce Apuana (Italian)
The Italian Geography Championships are set to be bigger than ever this year, hosted virtually on Kahoot!, with thousands of students and members of the public signed up to test their geography knowledge.
Please visit Kahoot! News to stay up to date on company news and updates.