Best Gamification Software of 2022 — Devin Partida, CIO Insight
In a roundup of top picks for gamification software for the coming year, CIO Insight points to Kahoot! 360 as a unique solution that enables collaboration, learning and company culture building through engaging interactive experiences.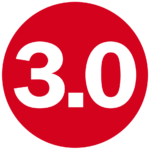 Participa en este concurso europeo de Kahoot! para trabajar la inclusión — EDUCACIÓN 3.0 (Spanish)
As part of the European CHANGE project, nonprofit organizations Alboan and Entreculturas will host three days of Kahoot! sessions where students throughout Europe will learn and practice skills of critical thinking, empathy and participation.
Best SharePlay Apps for iPhone & iPad — Amy Spitzfaden–Both, iPhone Life
iPhone Life magazine has highlighted Kahoot! as one of the top apps that now helps friends and families connect through SharePlay, the popular new screen sharing feature in the FaceTime app.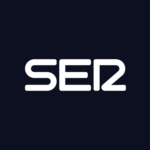 Cooperativa Alcázar ocupa el tercer puesto entre los 53 centros que han jugado contra la violencia de género — Cadena SER (Spanish)
To engage students ages 12 to 16 in learning more about preventing violence against women and other gender issues, Fundación Taller de Solidaridad (TdS) organized a virtual Kahoot! event hosted by actress, comedian and presenter Sara Escudero, in cooperation with the Ministry of Social Rights and Agenda 2030 and the Madrid City Council. Over 6,800 students from 53 educational centers throughout Spain participated in the online event.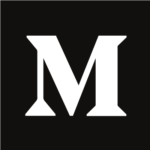 7 interesting edtech startups with big plans — Romanov Stas, Medium
In a discussion of 7 promising education technology platforms, Drops–which offers language learning apps for all ages–is featured as a platform with a new approach to language learning.
  首頁   趨勢 2021通訊大賽20週年頒獎典禮暨成果展實況,繼續引領下個科技創新20年 — 艾格, Techbang.com (Chinese)
The 20th Anniversary Award Ceremony of the 2021 Communication Competition engaged attendees with a "Knowledge King of the Communication Contest" live session on Kahoot!.
Kahoot! ¿Qué es y cómo puedes usarlo para aprender jugando? — Trabajar Por El Mundo (Spanish)
For educators and learners of all ages who are interested in getting started with Kahoot!, Trabajar Por El Mundo has provided an in-depth introduction to the Kahoot! experience, how it can support learning anywhere and how users can take their first steps to making learning awesome with Kahoot!.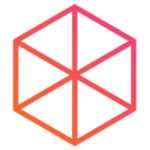 How to Host a Virtual Christmas Party — vFairs
vFairs offers tips and tricks for hosting a virtual Christmas party your co-workers won't soon forget, including adding friendly competition with Kahoot!
Please visit Kahoot! News to stay up to date on company news and updates.