17 Favorite Classroom-Learning Games — Larry Ferlazzo, Education Week
Citing play and learning games as a key part of effective teaching during the pandemic, teacher and Education Week contributor Larry Ferlazzo shines a light on fellow educators' favorite learning games to use with their students. Featured teachers Shannon Jones and Sheniqua Johnson pointed to Kahoot! as a playful learning platform that fosters engagement and interactivity whether in the classroom or virtually.
María de Hontanares López: "Una buena planificación evita que te quedes en blanco en el examen" — Hacer Familia (Spanish)
With exam time approaching, María de Hontanares López–a Neuropsychology and Education professor at UNIR–shares her advice for effective study techniques, including tech-powered group study with Kahoot!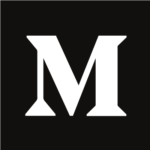 How to Assess Students in the New Normal: Tackle All Hurdles — Kavika Roy, Medium
For educators facing the challenge of tracking their students' learning during the pandemic and beyond, Kahoot! is featured as a platform to deliver student assessments anywhere through playful and interactive learning experiences.
Want to Have Fun in the Classroom? Try Learning Games — Larry Ferlazzo, Education Week
In this second article of the two-part series in Education Week, Larry Ferlazzo introduces experienced teachers Jenny Vo and Donna L. Shrum, who shared why Kahoot! is one of their top platforms for bringing joyful learning to the classroom through play.
Teach One, Save One: The Unlimited Power of Peer Education — Jane Boyd, BS, Angela Dominelli, PhD, and John Polimeni, PhD, Faculty Focus
Pharmacy students at the Albany College of Pharmacy and Health Sciences demonstrated the effectiveness of peer learning through a Kahoot!-powered interactive presentation for high school students.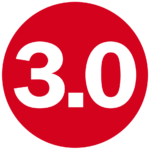 Estos son los 12 artículos de nuestra web más leídos en 2021 — EDUCACIÓN 3.0 (Spanish)
In their recent roundup of the 12 most popular articles of the year, EDUCACIÓN 3.0 points to an article introducing educators to the Kahoot! experience as one of the most widely read on the platform.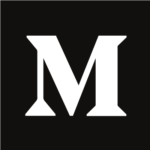 Tech Resources that Teachers are Actually Using in a Pandemic World — Amy Jolene, Medium
In an in-depth look at her current top picks of EdTech resources, educator and writer Amy Jolene spotlights Kahoot! as a platform that can be used for a variety of purposes in virtual and in-personal teaching, while sparking joy and engagement for all students.
8 apps to help with online learning — Loop News
Loop News features Kahoot! among the top 8 apps for students and learners of all ages, highlighting its wide variety of engaging, ready-to-play learning content and a creator tool to design your own interactive learning experiences.
VIDEO | EMA 2022 Kahoot!: 5MIINUST vastas Eesti Muusikaauhindade kohta käivatele küsimustele — Kroonika (Estonian)
Kroonika reports on the upcoming The 24th annual Estonian Music Awards, featuring an EMA-themed kahoot session with one of the performing ensembles and challenging readers to put their knowledge of the Estonian Music Awards to the test.
¿Quiénes marcaron en esta final? — Real Sociedad (Spanish)
Dozens of fans of Real Sociedad de Fútbol have already taken part in the club's trivia game on Kahoot!, where they were challenged to show what they know about the club's history.
Please visit Kahoot! News to stay up to date on company news and updates.