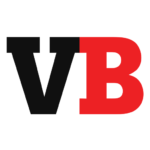 Eilert Hanoa interview: Why the kids education market is booming — Dean Takahashi, VentureBeat
In this in-depth conversation with Dean Takahashi for VentureBeat, Kahoot! CEO Eilert Hanoa shared his thoughts on why and how the market for learning solutions is growing globally, as well as touching on the recent launch of Kahoot! Multiplication by DragonBox and what's ahead in Kahoot!'s mission to make learning awesome.
Educapital raises Europe's largest edtech fund — Eleanor Warnock, Sifted
In a discussion of the growing need for innovation and investment in Europe's educational technology sector, Eleanor Warnock of Sifted highlights Kahoot! as a notable success story in the region.
The 5 Best Android Apps for Creating a Quiz — Ali Arslan, MUO
In a roundup of the top 5 Android apps that enable users to create quizzes, Ali Arslan of MakeUseOf.com recommends Kahoot! for its easy-to-use features that support interactive learning for work, school and home.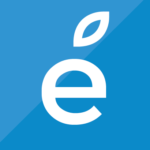 Mejores apps para aprender alemán en iPhone — Willennys Martínez, iPadizate (Spanish)
Learning the German language can begin right on your iPhone with apps like Drops, which is featured for its visual learning approach, bite-sized daily lessons and extensive vocabulary bank.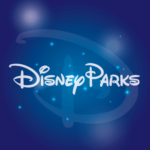 Why is the Number Pi Important in Theme Park Design? — Beth Monnig, Disney Parks Blog
In honor of Pi Day, Disney Parks Blog has challenged math lovers everywhere to show what they know about Pi and learn about how important it is to theme parks by playing this brand new kahoot!
2021年营收1.07亿美元,挪威上市教育公司Kahoot!已推出简体中文版 — QQ (Chinese)
QQ reports on Kahoot!'s Q4 financial results, also highlighting the recent announcement that the Kahoot! web platform and mobile app for iOS and Android are now available in Simplified and Traditional Chinese.
FKUI Borong 3 Juara Kompetisi Fisiologi Internasional di Jepang — Renatha Swasty, MSN (Indonesian)
Three student teams from the University of Indonesia's Faculty of Medicine are celebrating achieving top 10 scores in the 2022 Physiology Quiz, hosted on Kahoot! by the International University of Health and Welfare in Japan. This year, 86 teams of medical students participated from all over the world.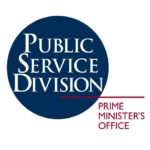 Learn Something New In 5 Minutes — Hidayah Md Sham, Challenge
Challenge, a publication of the Singapore Public Service, has recommended the Drops app–part of the Kahoot! family of learning platforms–to help learners build new language skills with snackable 5-minute daily lessons that are easy to fit into any routine.
Teach With Tech: 6 Technologies That Increase Student Engagement — Digital Connect Mag
For educators exploring how to use technology to boost their students' engagement, Digital Connect Mag recommends Kahoot! to create more dynamic classroom experiences for formative assessment, review, polls and more.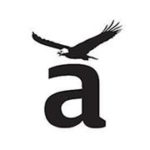 ASUS anunţă un concurs de informatică pentru liceeni, ASUS Challenge 2022 — George-Andrei Cristescu, Adevărul (Romanian)
ASUS is challenging high school students across Bucharest to put their computer science knowledge to the test for ASUS Challenge 2022, a virtual competition on Kahoot!.
Please visit Kahoot! News to stay up to date on company news and updates.