The 7 Best Interactive Apps for Classrooms and Workplaces — Rachel Melegrito, MUO
In a roundup of the best 7 apps for getting co-workers or students sharing, learning and having fun together, MUO (makeuseof.com) features Kahoot! for its wide selection of engaging, ready-to-play content on Kahoot! Academy, powerful analytics, options for team collaboration and more.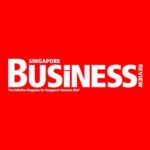 How Companies Can Foster Employee Engagement and Learning in The New Normal — Eilert Hanoa, Singapore Business Review
Remote and hybrid working is here to stay even beyond the pandemic times, so how can organizations design and create a culture of learning that's future ready? In this article, Eilert Hanoa, CEO at Kahoot!, shares insights into how technology and our human instinct to play can be harnessed to take engagement and learning to the next level.
Resources for educators and parents to help kids stay safe around water — Red Cross Talks, Canadian Red Cross Blog
In a collection of resources for teachers, parents and caregivers, the Canadian Red Cross is offering a collection of kahoots that make it easier to teach kids how to stay safe in and around water.
Accelerating out of a crisis: raising capital for further growth in today's environment — Northzone
Eilert Hanoa, CEO at Kahoot!, recently joined a panel co-hosted by venture capital fund Northzone to discuss how business leaders can rethink their perspective on investment, scaling up and fostering relationships based on shared mission and vision.
7 Best Language-Learning Apps for Casual & Serious Students — iPhone Life Magazine
In a breakdown of the top language learning apps, Ashleigh Page of iPhone Life Magazine features Drops, part of the Kahoot! family of learning platforms, naming it, "one of the most comprehensive language apps I've come across so far."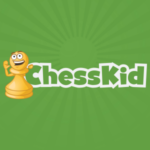 ChessKid Kahoot Trivia Challenge: Episode 2 — ChessKid
Popular chess learning site ChessKid hosted a virtual Kahoot! competition for students to show off their chess know-how, with chess educators Mike Klein and Elizabeth Spiegal.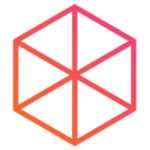 Interactive Booth Ideas for Virtual Trade Show Exhibitors — vFAIRS
vFairs recommends taking your next trade show exhibit to the next level with dynamic and interactive activities such as kahoot games, which can drive engagement in virtual events, presentations, webinars and more.
Please visit Kahoot! News to stay up to date on company news and updates.