2021 EdTech Top 40 — LearnPlatform
LearnPlatform's EdTech Top 40 list–which reflects data from hundreds of thousands of educators, millions of students and more–named Kahoot! among the top 10 most popular EdTech products among educators and students in the U.S., with Kahoot! Group member Clever ranking at #12.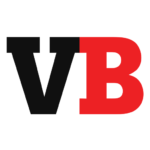 Kahoot adds Star Wars-themed games in new partnership — Rachel Kaser, VentureBeat
Star Wars kahoots have arrived on Kahoot! Academy! Additional collections of kahoots will be released over the coming months and years, featuring favorite characters from the saga and focused on helping learners build a diverse range of 21st century skills.
Cómo potenciar la productividad y el sentimiento de pertenencia de los empleados — James Micklethwait, Dirigentes Digital (Spanish)
Cultivating a positive and healthy working environment has become a greater priority than ever, especially as teams navigate new systems of remote and hybrid work. This requires rethinking the ways in which team members connect and create a sense of company culture. In this article, James Micklethwait, who leads Kahoot! at work, shares his insights into high-impact strategies for boosting employee motivation in the workplace.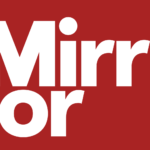 Employers reveal 'killer skills' they look for – including speaking foreign language — Martin Winter, Daily Mirror
Drops, a Kahoot! company, has released new research showing the value that language skills can bring to professionals in their job hunt.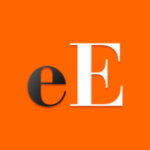 Louisa Rosenheck: "Kahoot! se fundó con la premisa de que el juego es una de las primeras formas en las que aprendemos" — Carmen Garcia, El Economista (Spanish)
Louisa Rosenheck, Director of Pedagogy of Kahoot!, shared her thoughts on Kahoot!'s methodologies and learning benefits in a conversation with Carmen Garcia for El Economista.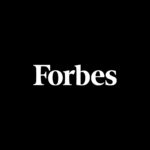 How To Create High-Performance Teams Through A Healthy Company Culture — Nancy Padberg, Forbes
President & CEO of Catholic Education Arizona Nancy Padberg, MBA, shares how her organization helps team members stay connected and encourages collaboration, including playing Kahoot! in "Fun Friday" meetings.
8 Multimodal Learning Apps to Power Virtual Classrooms — Cheryl Vaughn, MUO
MUO, or MakeUseOf, is showcasing Kahoot! as a featured app for enhancing virtual classrooms, citing Kahoot!'s wide range of features and options to create unique learning experiences whether students are in the classroom or at home.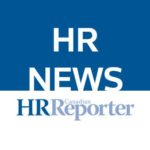 Best-in-class tools needed for collaboration, productivity — John Dujay, Canadian HR Reporter
In an exclusive interview with John Dujay of Canadian HR Reporter, James Micklethwait, who leads Kahoot! at work, broke down the findings of the recent Kahoot! 2021 Workplace Culture Report and why they matter for organizations that want to create inclusive workplaces.
Kahoot! Fala português — Beto Silva, ISTOÉ Dinheiro (Portuguese)
Poio, one of Kahoot!'s learning apps for families, now offers Brazilian Portuguese language support to empower more young children globally to learn to read through play.
Tak lagi rumit, kini penilaian siswa bisa gunakan "Kahoot" — Antara News (Indonesian)
Antara News features Kahoot! as a learning platform that supports engaging formative assessment in the classroom or at home.
Please visit Kahoot! News to stay up to date on company news and updates.