We are proud to announce that the Kahoot! mobile app has won a Webby People's Voice Award in the 25th Annual Webby Awards, a leading international awards program known for "Honoring the best of the Internet" and recognized as the "Internet's highest honor" by The New York Times.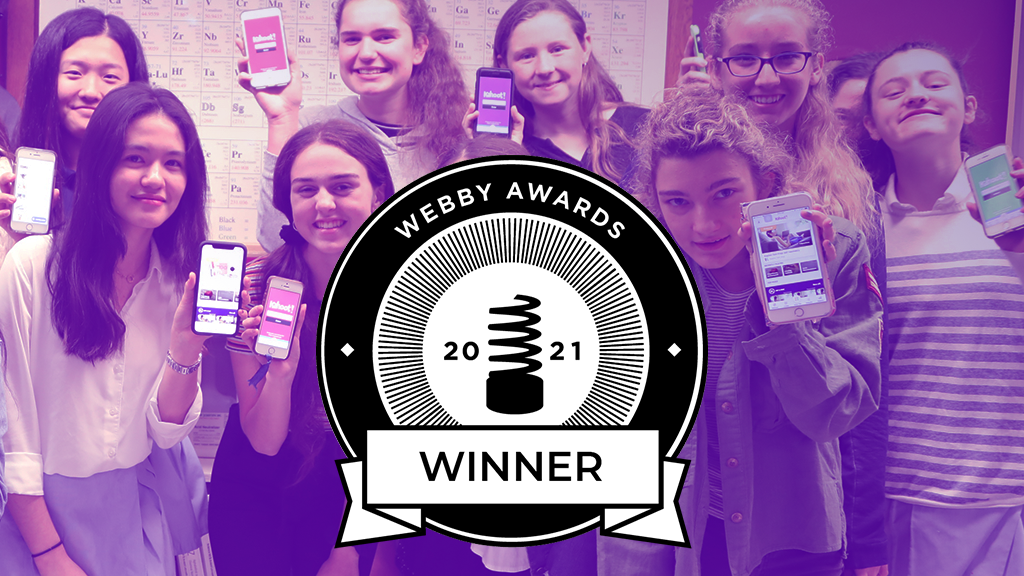 At the star-studded virtual awards show, hosted by actress, writer and advocate Jameela Jamil, the Kahoot! app was declared the winner for best Education & Reference app in the category of Apps and Software.
Recognized as a top distinction of Internet excellence, the Webby People's Voice Awards invite people around the world to cast votes for their favorite online media and content, including web-based film and video, gaming, social media, websites and more. This year, the awards saw nearly 13,500 entries from over 70 countries, with 2.2 million votes cast globally.
The Webby Awards are presented by the International Academy of Digital Arts and Sciences (IADAS), which include industry experts such as Vint Cerf, co-inventor of the Internet; Shereen Marisol Meraji, host of NPR's Code Switch; Richard Ting, Senior Director, Product Design at Twitter; and thousands of other leaders in online media.
"We are thrilled for the Kahoot! app to have been chosen as a Webby People's Voice Winner, with people of all ages around the world making their voices heard and voting for Kahoot! as the best app in its category of learning," said Eilert Hanoa, CEO, Kahoot!. "It's an honor to have won in a field of outstanding creators and innovators recognized this year. We're excited to give back to our global user community by continuing to make learning awesome!"
With education rapidly evolving to adapt to remote and hybrid learning, engaging and connecting learners with educators has become a key priority for navigating these changes and creating meaningful learning experiences, no matter the location. Kahoot! is committed to empowering all learners to meet these challenges and unlock their learning potential, whether in the classroom, at the office or at home.
Now, over 8 million educators, hundreds of millions of students, families and professionals around the world use Kahoot! to bring joy and engagement to learning. In the last year, more than 1.6 billion participating players from over 200 countries have made learning awesome on Kahoot!.
Download the Webby Award-winning Kahoot! app today for iOS or Android!
To stay up to date on company news and updates, visit and subscribe to Kahoot! News.
About Kahoot!
Kahoot! is on a mission to make learning awesome! We want to empower everyone, including children, students, and employees to unlock their full learning potential. Our learning platform makes it easy for any individual or corporation to create, share, and play learning games that drive compelling engagement. Launched in 2013, Kahoot!'s vision is to build the leading learning platform in the world. In the last 12 months, 279 million games have been played on the Kahoot! platform with 1.6 billion participating players in more than 200 countries. The Kahoot! family also includes award-winning DragonBox math learning apps, the Poio learn to read app, the Drops language learning apps, the Actimo and Motimate employee engagement and corporate platforms and Whiteboard.fi, the online whiteboard tool for all educators, teachers and classrooms.The Kahoot! Group is headquartered in Oslo, Norway with offices in the US, the UK, France, Finland, Estonia, Denmark and Spain. Let's play!