We are happy to share that Kahoot! has been named a winner in the 2023 EdTechX Awards, announced at EdTechX Summit during London EdTech Week. Kahoot! won in the category of Formal Education, recognizing Kahoot! as a stand-out company providing world-class solutions for K-12 education.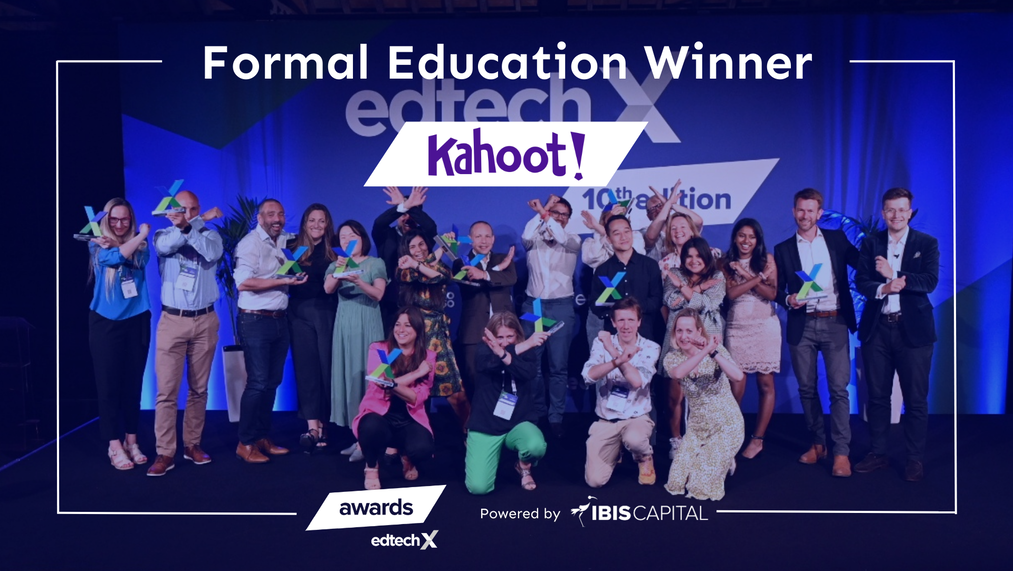 Now in their 10th year, the EdTechX Awards are an esteemed program showcasing excellence in the learning technology sector around the world, from early childhood education to corporate training and beyond. The awarded companies were selected based on financial position, strategic milestones, strength of business model, and overall trajectory of the company.
As Benjamin Vedrenne-Cloquet, Partner at IBIS Capital and Co-Founder of EdTechX & IMPACTX2050, shared, "We are thrilled to recognize and honour the remarkable achievements of our winners. These organizations have demonstrated exceptional talent, dedication, and innovation in their respective fields. Through technology, their contributions are significantly advancing the global EdTech and WorkTech landscape, and we are proud to showcase their accomplishments."
This recognition speaks to Kahoot!'s position as a leader in the K-12 education landscape, with over 8 million educators worldwide using Kahoot! to spark interactivity and engagement in learning. Millions of parents also turn to Kahoot! to support their kids' learning at home, as well as students supercharging their study routine.
Discover how Kahoot!'s solutions for schools and school districts elevate learning, empower teachers, and take student engagement to the next level.