Kahoot! is proud to announce it has been chosen as a winner in the 2020 EdTech Awards, a program that recognizes, "outstanding contributions in transforming education through technology to enrich the lives of learners everywhere."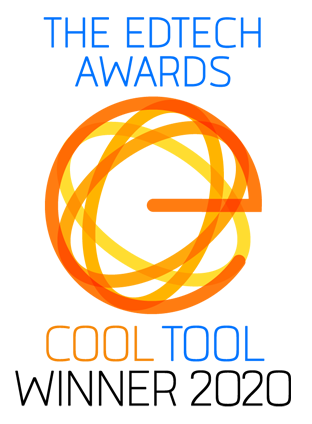 Competing in the EdTech Cool Tool Awards, which highlight innovative tools shaping the future of education, Kahoot! was selected as the winner of the Product or service (general) category.
Now in its 10th year, the EdTech Awards (organized by EdTech Digest) are the largest and most competitive award program in the field of education technology.
Its mission is to recognize leading organizations, creators, and tech tools throughout K-12 learning, higher education, and skills and workforce training.
The 2020 EdTech Awards shined a spotlight on the key role digital learning tools and education technology organizations are now playing in the unprecedented global shutdown response: "with an extraordinary shift to online learning, really acknowledging the innovators, leaders, and trendsetters—particularly in our field—is more important than ever."
Kahoot! was launched in 2013 with the vision of building the leading learning platform in the world.
Kahoot! has been played by 4.4 billion participating players in more than 200 countries since its launch. To learn more about all the ways Kahoot! is making learning awesome, visit our homepage.