Ready to take science learning to the next level? Kahoot! is on a mission to make learning awesome, bringing joy and engagement to any subject. To support educators and students in making science education accessible and fun, Kahoot! Academy has teamed up with Kognity, an award-winning publisher of digital textbooks, to launch a new series of kahoots where learners can test their knowledge of science from physics to biology to chemistry.
Play these kahoots with your students in the physical or virtual classroom, or use them to study independently at home. Accessible from anywhere in the world with an internet connection, these games are available to play for free on Kahoot! Academy.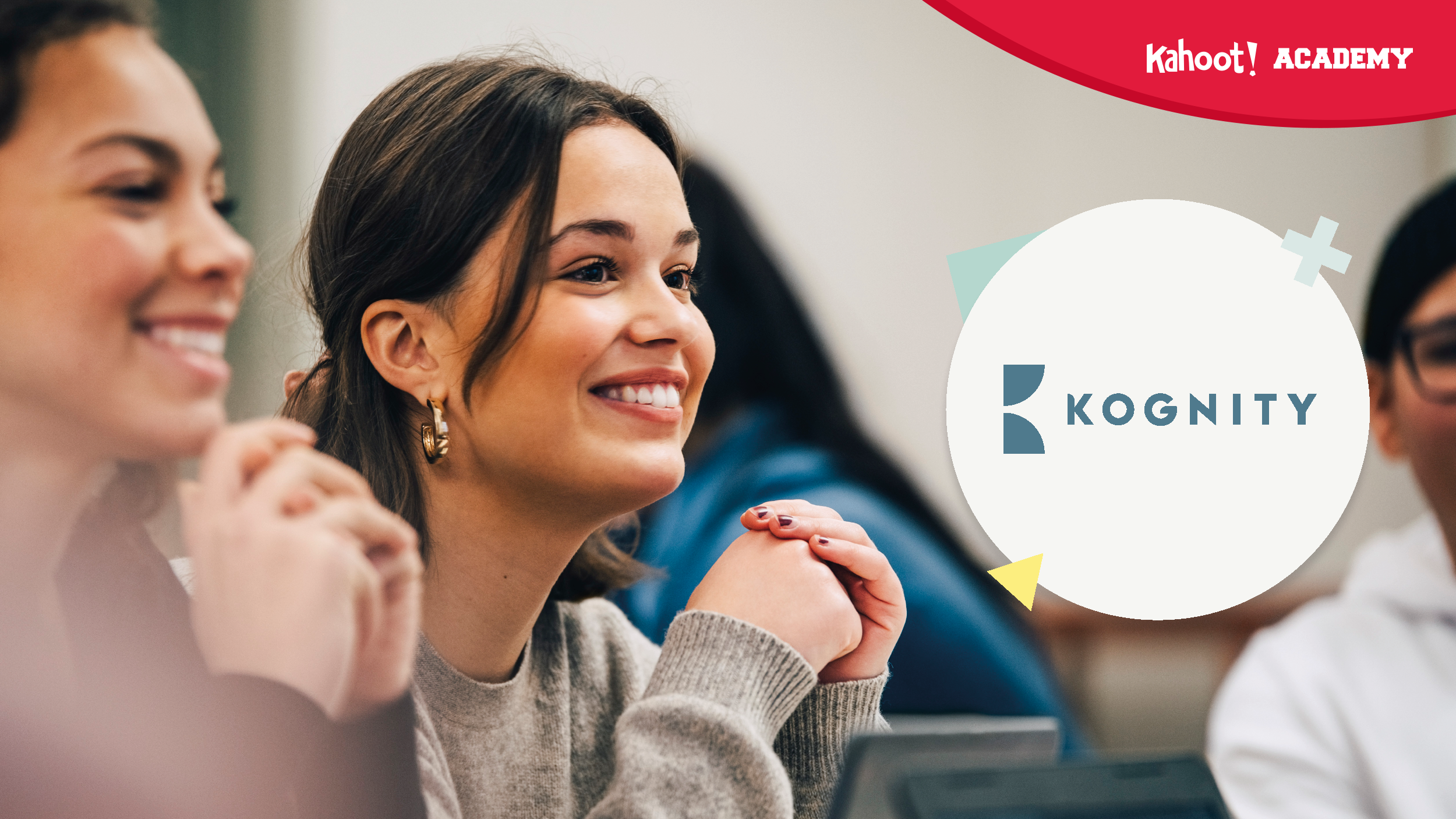 Kognity combines the power of technology and curriculum-aligned content crafted by subject experts to create impactful learning experiences. By blending digestible digital text with interactive multimedia—including video, graphs and 3D models—Kognity transforms the traditional textbook into a dynamic space for active learning and exploration. Kognity also supports both students and educators, streamlining processes and saving teachers time while enabling more differentiated learning.
"Making learning awesome is our mission at Kahoot!, so collaborating with Kognity to bring interactivity and excitement to STEM learning is a wonderful fit," said Craig Narveson, Director of Strategic Partnerships at Kahoot!. "Both Kognity and Kahoot! harness the power of technology to engage and empower learners, so we're thrilled to be joining forces to bring science education to life."
The collection includes a series of kahoots featuring chemistry, physics and biology topics. Learners can discover fascinating facts about how the human body works, explore renewable energy sources and the greenhouse effect, as well as learn about elements, chemical bonds and more. All of the kahoots are aligned to the International Baccalaureate Diploma Programme, which prepares students for entry into higher education worldwide, and can be used in both IBDP and non-IBDP science classrooms.
Power up your science learning or play them with your students today on the Kognity Kahoot! Academy Premium partner page.
About Kahoot!
Kahoot! is on a mission to make learning awesome! We want to empower everyone, including children, students, and employees to unlock their full learning potential. Our learning platform makes it easy for any individual or corporation to create, share, and play learning games that drive compelling engagement. Launched in 2013, Kahoot!'s vision is to build the leading learning platform in the world. In the last 12 months, 279 million games have been played on the Kahoot! platform with 1.6 billion participating players in more than 200 countries. The Kahoot! family also includes award-winning DragonBox math learning apps, the Poio learn to read app, the Drops language learning apps, the Actimo and Motimate employee engagement and corporate platforms and Whiteboard.fi, the online whiteboard tool for all educators, teachers and classrooms.The Kahoot! Group is headquartered in Oslo, Norway with offices in the US, the UK, France, Finland, Estonia, Denmark and Spain. Let's play!