News
Live virtual Kahoot! quizzes are helping to keep this community engaged during lockdown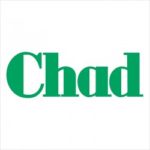 Well-known local DJ and "unsung lockdown hero" leads virtual Kahoot! games for his community
Local rock DJ, Gary Newey, is keeping the Mansfield community interacting and entertained with live virtual Kahoot! games.
Are you a teacher, business or parent affected by COVID-19?
Teachers
Discover how Kahoot! makes distance and blended learning awesome!
Business
See how e-learning and virtual training tools can help your organization.
Home
Learn how our apps and games can make learning from home fun and engaging.